Manhattan Review Scam in India
It has come to our attention that a scam operation poses as Manhattan Review in India. Customers are warned that this is not a sanctioned operation by Manhattan Review New York, so you will not get the quality instruction that is generally associated with Manhattan Review. Further, this fraudulent entity has started to offer "franchise opportunities." Please note that you are very likely to lose all investment if you engage with such a counterfeit operation that has no right to use the Manhattan Review name. We maintain a Manhattan Review India Scam FAQ, please visit there for further information.
GMAT Coaching in Tarnaka (Secunderabad, Hyderabad, Telangana)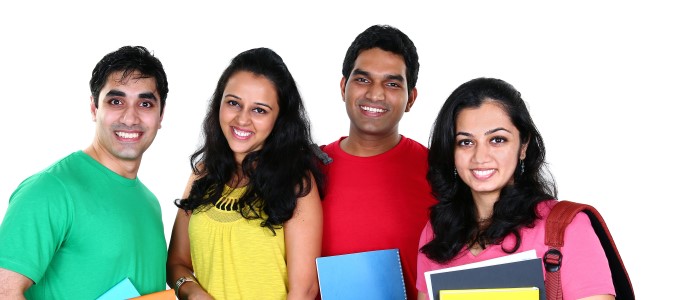 Manhattan Review GMAT Coaching Center in Tarnaka
Manhattan Review is the world's leading international company for Graduate Management Admission Test (GMAT) coaching services with a full-service test prep office in Tarnaka. Our widely recognized GMAT services include: one-on-one private GMAT coaching, on-site GMAT prep courses, convenient online GMAT instructional plans, in addition to accurate GMAT diagnostic practice exams. Manhattan Review maintains first-rate GMAT instruction that is perfect for international applicants to graduate business programs in a variety of English-speaking countries, including the United States, United Kingdom, Canada, Australia, New Zealand, and South Africa. We have devised GMAT coaching centers in cities all around the globe, helping tens of thousands of international clients master the academic and cultural challenges of the GMAT. Manhattan Review students are emboldened with how to blend GMAT study techniques, GMAT testing strategies, as well as all of the GMAT section exercises. Contact us in Tarnaka (Secunderabad) by phone, email, or online today to learn more about our GMAT individual coaching, group classes, realistically simulated practice tests, and other ancillary services.
For GMAT is a four-section exam that assesses quantitative, verbal, integrated reasoning, and analytical writing skills in prospective graduate business students. About 250,000 students around the world take the GMAT each year, most of whom intend to obtain MBAs or other graduate business degrees. Even though the creator and administrator of the test, the Graduate Management Admission Council (GMAC), includes a variety of data points in its score reports, the most widely known GMAT number is the total score. GMAT scoring centers around the verbal and quantitative sections only with a reported range of 200 to 800 in 10-point increments. Manhattan Review's GMAT coaching services use general test-taker data as well as individualized diagnostic assessments to evaluate the GMAT strengths and weaknesses of every test prep client. Because of this, we offer GMAT coaching that much more closely aligns with the particular testing needs of our students. Join Manhattan Review's respected team of GMAT students to receive the best test prep available on the market.
Why the Manhattan Review GMAT Coaching Center is the Best in Tarnaka
Manhattan Review's GMAT prep classes, individual GMAT coaching, and practice exams produce results that far outweigh any of our test prep competitors. Our well-respected niche in the market is due to of the strength of our GMAT learning plans, the variety of backgrounds of our individual coaches and classroom instructors, as well as the flexibility of our GMAT study possibilities. One reason that we are so selective in our instructional staffing choices is because we firmly believe student engagement is an essential prerequisite to truly effective learning. Some test prep firms do not look any further than test scores, but we take value impressive academic backgrounds, committed styles of teaching, as well as amicable personalities, all of which are vital to the best GMAT instruction. Manhattan Review's course materials and methods of instruction have been created by deconstructing the test in a comprehensive fashion and arranging it into even smaller pieces of information that can be more easily assimilated and integrated by prospective students. Manhattan Review is the author and publisher of the Turbocharge Your GMAT series of guides, which have been utilized by students and educators alike for its ability to impart the test's most vital elements.
Manhattan Review's 'Turbocharge Your GMAT' Series is Considered the Best GMAT Coaching Material Available
The Turbocharge Your GMAT books are known to be the most encyclopedic and pedagogically cohesive GMAT books on the market today. Manhattan Review's GMAT prep volumes provide comprehensive GMAT instruction of the highest quality that give way to the best possible GMAT score outcomes. Manhattan Review's GMAT guides are made up of concise, clear, and accessible coverage of GMAT content, as well as study tips and practice exercises. The most recent edition of the full series has been thoroughly updated to integrate the latest changes to the GMAT as well as promising new effective approaches to teaching the exam. These books aid students in enhancing their scores through a deep breakdown of the GMAT as an evaluation with detail-oriented descriptions of all GMAT sections. The full series facilitates effective GMAT study at all stages, whether beginning, intermediate, or advanced, and these guides are perfect for every level of your GMAT preparation. Students who use these books cultivate a furthered understanding of the GMAT, a broadened GMAT skillset, and the self-assuredness that comes from the very best preparation.
About Manhattan Review's Founder Prof. Dr. Joern Meissner
Joern Meissner, Manhattan Review's founder, established the company 25 years ago when he was a PhD student at Columbia Business School, one of the top Ivy League universities. Meissner also holds a diploma in Business Management from the University of Hamburg and has been a professor for business courses at the postsecondary level for over 25 years. He has taught at the University of Hamburg, Lancaster University Management School, the Leipzig Graduate School of Management, as well as the University of Mannheim, and his passion for teaching is well regarded to nearly every student who has ever taken one of his classes. His groundbreaking research on supply chain management, revenue management, and dynamic pricing has been published in several noteworthy academic journals. Professor Meissner delights in his work on the research level, but he also he believes that grasping an idea is only half of the fun; conveying valuable knowledge to others is even more rewarding. This concept was critical to the creation of Manhattan Review and continues to be at the center of our company's educational philosophy.
GMAT Private Tutoring
Hours package 12 to 48 hours, Personalized 1-on-1 Tutoring, In Person or Live Online
GMAT Private Course
12 hours in total, Personalized 1-on-1 Course, In Person or Live Online

Just to let you know, my overall score jumped 100 points from 640 on my first attempt to 740 after completing the course. Overall, I am very happy with the results I was able to achieve by taking the Manhattan Review course.
- Freddie (This student took our New York GMAT classic course)
Hyderabad Tarnaka
Course Venue: Tarnaka, Secunderabad, Hyderabad, Telangana, India