Manhattan Review Scam in India
It has come to our attention that a scam operation poses as Manhattan Review in India. Customers are warned that this is not a sanctioned operation by Manhattan Review New York, so you will not get the quality instruction that is generally associated with Manhattan Review. Further, this fraudulent entity has started to offer "franchise opportunities." Please note that you are very likely to lose all investment if you engage with such a counterfeit operation that has no right to use the Manhattan Review name. We maintain a Manhattan Review India Scam FAQ, please visit there for further information.
GMAT Coaching in Dilsukhnagar (Telangana, India)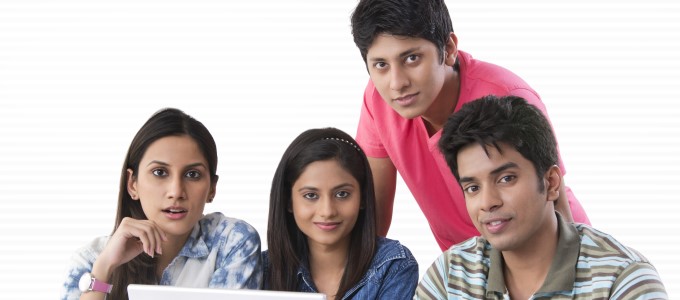 Manhattan Review GMAT Coaching Center in Dilsukhnagar
Manhattan Review is an international test prep company known around the world for the effectiveness of our Graduate Management Admission Test (GMAT) preparation services. We provide complete GMAT services in the city of Dilsukhnagar, including on-site GMAT group courses, private GMAT tutoring, online GMAT instructional plans, and GMAT practice tests. Manhattan Review's GMAT instruction is designed for international applicants to business schools in English-speaking countries, including the United States, United Kingdom, Canada, Australia, and New Zealand. We have founded GMAT coaching centers in major cities around the world, and we have taught tens of thousands of international students how to overcome the many challenges of the GMAT. Manhattan Review's test prep clients become proficient in GMAT study techniques, GMAT testing strategies, and all types of GMAT content abilities. For further details on our GMAT courses, GMAT individual tutoring, GMAT practice exams, and other services for students in Dilsukhnagar, contact our local office online, by email, or by phone.
The GMAT is an examination that includes sections on integrated reasoning, analytical writing, quantitative reasoning, and verbal reasoning, all of which are helpful to the screening of business school applicants. About 250,000 prospective MBAs or those interested in other graduate business degrees take the GMAT each year. The GMAT total score, which is drawn from the verbal and quantitative sections and reported on a scale of 200 to 800, is the number most commonly associated with GMAT score reporting at the individual and institutional levels. Manhattan Review's GMAT preparation services use test-taker data and personalized diagnostic examinations to evaluate the GMAT abilities of all GMAT students. We can therefore offer GMAT coaching tailored to the specific testing needs of our students. Receive the best GMAT instruction available in Dilsukhnagar by attending the Manhattan Review Coaching Center.
Why Manhattan Review GMAT Coaching Centers are the Best in Dilsukhnagar
Manhattan Review's GMAT services, whether they are taken in on-site, online, group, or individual formats, offer test score results that far exceed any competing firm. The rigor of our GMAT learning plans, the qualifications of our GMAT teachers, and the flexibility of our GMAT study options all contribute to the impressive learning outcomes of our GMAT programs. Manhattan Review's GMAT teaching is implemented under the assumption that student engagement is essential to effective learning, and we therefore carefully select our GMAT individual coaches and group course teachers. Some test prep companies look only at candidate test scores, but at Manhattan Review, we realize that strong academic backgrounds, appealing personalities, and dedicated styles of teaching are essential to the best GMAT instruction. Manhattan Review's materials and methods have been devised by breaking down the exam into its individual components for detail-oriented instruction that produces results. Manhattan Review's Turbocharge Your GMAT series of guides has been used by GMAT students and GMAT educators all over the world.
Manhattan Review's 'Turbocharge Your GMAT' Series is Considered the Best GMAT Coaching Material Available
The Turbocharge Your GMAT series of guides is known as the most comprehensive and detail-oriented set of GMAT books available today. Manhattan Review's GMAT series provides professional coverage of all GMAT skills for strong improvements to all GMAT sectional scores. The latest edition of the full series has been completely updated to align with the latest changes to the GMAT and to implement effective new strategies in the teaching of the GMAT. Manhattan Review's GMAT books include complete coverage of GMAT content, informed advice for study plans, and plentiful exercises for GMAT practice. The Turbocharge Your GMAT books help students enhance their skills and increase their scores through rigorous analysis of the GMAT as an examination and detailed explanations of all GMAT sections. Turbocharge Your GMAT is ideal for GMAT students at the beginning, intermediate, and advanced levels of GMAT preparation. Test-takers who use these books are rewarded with an increased understanding of the GMAT, an expanded GMAT skillset, and a high degree of confidence in their test-taking abilities.
About Manhattan Review's Founder Prof. Dr. Joern Meissner
Manhattan Review founder Joern Meissner earned a diploma in business management from the University of Hamburg and a PhD in management science from Columbia Business School in New York. He has been a postsecondary teacher and test prep educator for over a quarter-century, and his enthusiasm for teaching is obvious to all of his students. Prof. Dr. Meissner has taught at the University of Mannheim, the University of Hamburg, Lancaster University Management School, and the Leipzig Graduate School of Management. He is a noteworthy scholar on topics such as supply chain management, dynamic pricing, and revenue management, and his research has been published in the most respected management journals. While Professor Meissner thoroughly enjoys his research, he believes that teaching his knowledge to others is even more satisfying. Manhattan Review was established with this philosophy as our guiding principle.
GMAT Private Tutoring
Hours package 12 to 48 hours, Personalized 1-on-1 Tutoring, In Person or Live Online
GMAT Private Course
12 hours in total, Personalized 1-on-1 Course, In Person or Live Online

I am happy to report I took the GMAT on the 18th of December and received a score of 750.
- Daniel (This student took advantage of our tutoring services)
Hyderabad Dilsukhnagar
Course Venue: Dilsukhnagar, Hyderabad, Telangana, India