GMAT Prep Courses in Glasgow (Scotland)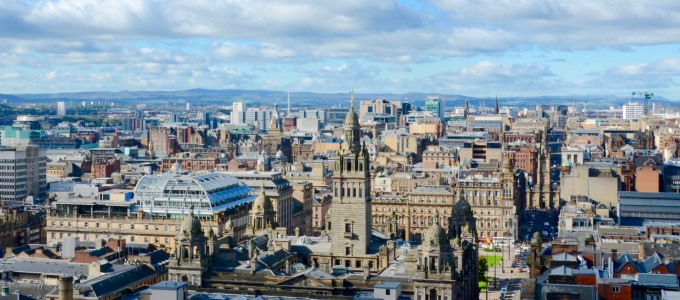 Students looking to prepare for the Graduate Management Admission Test, or the GMAT, may feel that in order to properly prepare for and subsequently get the best possible score on the day of the exam and use it to potentially improve the odds of getting into the school of one's choice, proper study assistance is required. Manhattan Review has been helping students to prepare for the GMAT exam since 1999, and they are the best option in the Glasgow area for students who are looking to thoroughly prepare themselves for the day of the GMAT. Students in the Glasgow area who are looking to take advantage of GMAT preparation services can utilize the plethora of services that Manhattan Review offers for standardized test prep. Students can utilize group courses, private tutoring, and practice exams either by themselves or in combination with one another to help with their preparation process for the GMAT.
Manhattan Review offers a wide variety of unique benefits that come with the study preparation options that are offered for students looking to prepare for the GMAT exam. Manhattan Review instructors all have many years of experience with assisting their students with standardized test preparation. The practice exams Manhattan Review offers for the GMAT are updated annually to reflect the exam's current formatting and content accurately. Students have the ability to take the group courses and private tutoring that Manhattan Review offers either in-person or online, depending on what they feel would suit their needs best in helping them to properly prepare. Students who work with an in-person tutor can meet their instructor at a mutually convenient location in the Glasgow area that allows both instructor and student to have a more convenient journey to the chosen place for tutoring sessions. Students who choose to work with a private tutor can also customize their lesson plan for the GMAT as necessary to ensure that their respective strengths and weaknesses are focused on as needed, and allowing for a more well-rounded performance on the day of the GMAT.
Students who have taken advantage of the services offered by Manhattan Review instructors and tutors have gone on to both deliver a stronger performance on the day of the GMAT thanks to their instructors helping to improve their time management and knowledge of the subject matter and exam content, and use their improved scores to get into higher ranked business schools. Manhattan Review students have gone to prestigious and highly ranked schools that are located in and out of Glasgow, such as Harvard, Yale, Oxford, Cambridge, Penn State, Loyola, Columbia, New York University, UCLA, Stanford, University of Glasgow, and many more. Students have also managed to translate their academic successes into careers at companies located across the world, ranging from companies ranked in the Fortune 500 such as Bank of America, Walmart, General Motors, Apple, and many more, along with companies in the Glasgow area such as Tesco. Call or email an academic program advisor today to learn more about Manhattan Review's GMAT prep options.

I took the GMAT yesterday in Vienna and got an unofficial score of 710! I am more than happy. Many thanks to Manhattan Review!
- Markus (This student took our online GMAT classic course)
Glasgow
Primary Course Venue:

Glasgow Marriott Hotel
500 Argyle Street
Glasgow G3 8RR, Scotland

NOTE: We do NOT typically have staff at the venue, so email us before visiting the venue.
Meet a Glasgow GMAT Tutor: Caleb C.
Caleb C. grew up in the Glasgow area and has been helping students in and out of Scotland with their standardized test prep since his time at University of Glasgow, where he earned a Master's in education. He now continues to teach and tutor students for a variety of standardized tests, including those for graduate programs such as the GMAT and GRE, with Manhattan Review.
Caleb has been working with students to help them with their GMAT preparation in a variety of different contexts, including as both a group course instructor and a private tutor for the GMAT prep programs. He also helps students with their coursework in a variety of other subjects not related to standardized tests. In his spare time, he likes to attend electronic music concerts.