GMAT Prep Courses in Evanston (Illinois)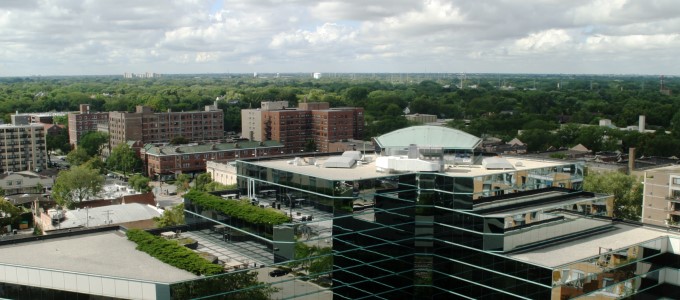 Evanston students can prepare for the Graduate Management Admission Test (GMAT) at convenient local sites with Manhattan Review, a highly experienced and reliable test prep firm. We offer traditional GMAT prep courses in on-site format, tech-savvy GMAT classes in online interactive format, GMAT private tutoring, and GMAT practice tests. Our company, founded in 1999, has long been at the forefront of innovation in GMAT teaching and learning, and all of our GMAT courses and private tutoring plans feature engaging methods of instruction, rigorous course materials, and the most qualified GMAT teachers in Evanston. Manhattan Review students receive thorough instruction in all GMAT skills, and they also learn the most effective study techniques and testing strategies. Because the GMAT is an extremely important admissions requirement, high-quality GMAT instruction is one of the best investments you can make in your future as a graduate business student and business professional. Find out more about how Manhattan Review can help you reach all of your goals by contacting our Evanston office today for further information on our GMAT prep services for local students.
Graduates of elite business schools are rewarded with high earnings throughout their careers, and the substantial salary gains associated with an MBA or other graduate business degrees begin soon after graduation. According to a recent salary survey, the best early-career salaries (defined as 0-5 years of experience) went to graduates of UC Berkeley's Haas School of Business (median of $130,000 per year). Several other elite graduate business programs produced alumni who received six-figure average annual salaries in the first five years on the job, including MIT ($128,000), the University of Pennsylvania ($125,000), Northwestern ($122,000), Harvard ($122,000), Stanford ($121,000), and Cornell ($117,000). After ten years, these salaries can be much higher. The same survey reported median mid-career earnings of $201,000 per year for Harvard MBAs, with mid-career MBA graduates of Columbia ($184,000), MIT ($183,000), the University of Pennsylvania ($181,000), and Stanford ($176,000) doing nearly as well. All of these institutions expect high GMAT scores, which can be attained through the best GMAT instruction.
Manhattan Review's GMAT prep courses and private tutoring in Evanston and other cities around the world have helped thousands of students gain acceptance to the world's best institutions for advanced business training. Our GMAT clients have been admitted to Harvard Business School, Columbia Business School, Northwestern University's Kellogg School of Management, the Massachusetts Institute of Technology's Sloan School of Management, the University of Pennsylvania's Wharton School, the University of Chicago's Booth School of Business, the Yale School of Management, the Stanford Graduate School of Business, and many more top programs. Career success is also common among Manhattan Review's population of past GMAT students. Some of our former GMAT clients have become valued employees of Fortune 500 companies, including Bank of America, State Farm Insurance, United Technologies, Walgreens Boots Alliance, and Valero Energy. Others are now working for firms in Evanston, such as Magnetar Capital, First Bank & Trust, Lockboxer, ZS Associates, and Bernard Food Industries. Get started on your future in business today with Manhattan Review's GMAT prep services for business school applicants in Evanston.

Overall went well - 730. Thanks for your help. My performance on sentence corrections really improved thanks to your dissection of those examples in class. Give my best to Joern as well. I hope to either see you at INSEAD or Joern at Columbia if all goes well.
- Gerry (This student took our GMAT weekend course)
Evanston
Primary Course Venue:

Manhattan Review GMAT GRE LSAT Prep
Evanston Teaching Center at the Hilton
1818 Maple Ave
Evanston, IL 60201

Phone: (847) 425-4381

NOTE: We do NOT typically have staff at the venue, so email us before visiting the venue.
Meet an Evanston GMAT Tutor: Ginette G.
Ginette G. has been a GMAT tutor and classroom instructor for Manhattan Review in Evanston and in New York since 2010. A graduate of Columbia University and the Stern School of Business at New York University, she is widely respected by her students and colleagues as a dedicated and talented teacher. Since relocating to Evanston in 2016, Ginette has become an important leader of our local team.
Ginette also brings a wealth of business experience to the classroom. She began her career as an investment adviser for a New York City bank, and eventually started her own small investment firm. She is currently working on expanding her business in Chicago and in Evanston. When she has free time, Ginette enjoys going to the opera, long-distance running, and foreign films.