GMAT Prep Courses in El Paso (Texas)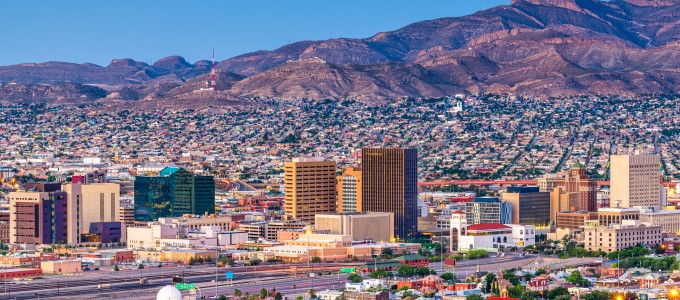 For students preparing to apply to competitive MBA programs around the United States, United Kingdom, Canada, and elsewhere, it is imperative to gain top percentile scores on the Graduate Management Admission Test (GMAT). Don't waste your time trying to cobble together your own study plan. Use the collective knowledge and experience of professionals who have helped countless students obtain the scores they needed to get into some of the best programs in the country and abroad.
Since 1999, Manhattan Review has been offering world-class materials and the best instructors in the business to help students get the highest percentile scores on the GMAT. We are happy to offer El Paso's most flexible, results-driven, and international student-friendly resource for GMAT preparation, which is available in formats that suit every type of student. Whether you prefer to take one of our traditional on-site GMAT prep courses, individual GMAT tutoring, or interactive online GMAT instruction, Manhattan Review offers selections in either group or private settings as well as GMAT practice tests. Our GMAT students consistently receive high total and sectional GMAT scores and are regularly admitted to the best business schools in the world, including University of Texas at Austin, Rice University, Texas A&M University, Harvard, Duke, Georgetown, Oxford, the University of Virginia, Emory, the University of California-Berkeley, and numerous others. Join the many Manhattan Review students who have been hired by Fortune 500 companies (including Western Refining in El Paso, Microsoft, Berkshire Hathaway, ExxonMobil, State Farm Insurance, and Wells Fargo) and other top firms in El Paso (such as Helen of Troy Ltd., AT&T, Charles Schwab, ADP, Dish Network, Boeing, and many others). Invest in yourself and your future today to be one of Manhattan Review's success stories tomorrow.
The Graduate Management Admission Council (GMAC), the organization that administers the GMAT, tracks and reports statistics of test-takers, studying them as a whole and subgroups. According to these statistics, the mean GMAT total score for all test-takers is approximately 560. Top programs in the country generally require significantly high scores. For example, the University of Texas at Austin, which is consistently ranked as one of the best business programs in the country, regularly has an incoming class which averages a GMAT score of 650-740. When preparing your dossier, be sure to stand out among the rest. Raise your GMAT scores to the top-percentile and take your pick of the best program for you.
El Paso students know that in this competitive market, it is imperative to build your resume with a world-renowned education. Earning your MBA is not just about the classes, but the quality of the institution. Discernging companies have their pick of applicants from the best programs in the world, and in order to be considered, you will want to have the credentials these companies expect. Whether you plan to remain in El Paso's dynamic market or elsewhere, open doors for yourself by unlocking top scores. Manhattan Review is ready to be your partner in reaching your potential. Contact us today to see how we can help you attain your academic goals.

I attended the December 2005 weekend GMAT course and would just like to pass my thanks to my instructor. I only had time to do about 5 hours self study so found the Manhattan Review course critical to my success. I took the GMAT for the first time last Friday and scored 690. Many thanks to the team.
- Jonathan (This student took our London GMAT weekend course)
Meet a El Paso GMAT Tutor: Brian C.
Originally from New York City, Brian has been a GMAT instructor with Manhattan Review in El Paso since 2013. He has built a reputation among his students as flexible and patient. He is known for being able to read a situation and change up the lesson in the moment based on the needs of his students. One student told us that "Brian is the best tutor I've ever worked with! He helped me boost my scores into the 97th percentile, and I am positive he is the reason I got into my two top schools! Now the only thing I have to worry about is which program I'll choose – not a bad problem to have."
Brian was no stranger to the GMAT before he became a tutor. He earned his Bachelors in history from New York University, followed by attending the Emory University's Goizueta Business School, where he earned a master of business administration. In addition to his teaching career, Brian is also active as a business consultant, advising a variety of El Paso firms on issues specializing in compliance with export/import regulations. In his spare time, he enjoys training for the El Paso Marathon and learning how to cook new dishes.