GMAT Prep Courses in Dubai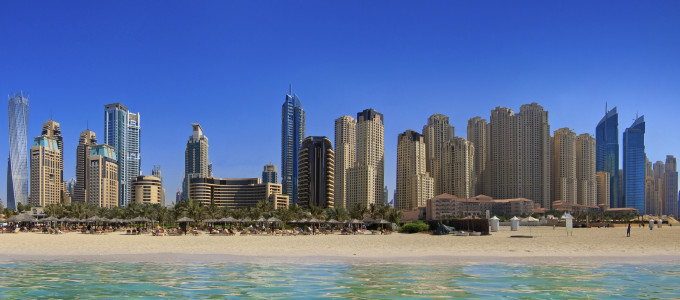 GMAT Preparation in Dubai (United Arab Emirates)
If you're looking to get into one of the best business schools, you've come to the right place. Dubai is chockfull of top MBA universities. Furthermore, our local Dubai tutors can help you boost your GMAT score so you can get admitted into the most prestigious programs near the Persian Gulf and globally. Whether you prefer full-length classroom courses, private tutoring, or Interactive Online Courses, we have a platform to help you excel on this standardized exam.
Manhattan Review has been serving the student community since 1999, helping future test takers tap into their potential. We are familiar with the GMAT inside out and backwards, reviewing the exam regularly to stay up-to-date on common test questions and tactics to prepare our strategies accordingly. We have helped thousands of students graduate from the globe's top business schools. In the United States, our test prep services have resulted in admission to Harvard, Stanford, Booth at University of Chicago, and Wharton. Internationally, we have worked with future alumni of Oxford, Cambridge, INSEAD, and other prominent names.
As students located near Dubai, a wealth of opportunities is available right next door. Our clients have included major corporations looking to increase the value of their employees through continued education. Some of the biggest businesses in Dubai include Dubai Holding, Etisalat, Al Habtoor Group, and Galadari Group, among others. Students seeking professional growth can matriculate at Hult International Business School's Middle East Campus, SP Jain Center of Management, Institute of Management Technology, University of Wollongong, Heriot-Watt University, and many others.
With a variety of part-time and full-time courses, you can choose the program that best suits your future goals. Whether it's a highly competitive management position or your big break in entrepreneurial enterprises, your high percentile GMAT results are the first step toward your future success.

I actually took it today and you will be pleased to hear that I got a 740. I was very pleased with the result and wanted to let you know.
- Lucy (This student took advantage of our private tutoring)
Dubai
Primary Course Venue:

Park Hyatt Dubai
Baniyas Rd
Dubai, United Arab Emirates

NOTE: We do NOT typically have staff at the venue, so email us before visiting the venue.
Meet a Dubai GMAT Tutor: Clarissa E.
Clarissa received her BA at Cambridge and MA at Oxford University in English and Education, respectively. Poet, dramatist, and all-around language aficionado, this scholar decided to extend her scope and further enrich her educational background. Clarissa hoped to someday open a school, where she would mentor students from diverse backgrounds using innovative learning methods and a highly collaborative classroom environment. Clarissa knew she had the formal training and qualifications to teach, but she still lacked the business-thinking acumen to get her teaching methods off the ground.
As an extension of the offerings in London, Clarissa found herself applying to Dubai-London Centre, which offers world-class business and management education. Launched in 2006, this program offered Executive MBA degree and Executive Education programmes to sharpen leadership skills and teach management. Clarissa exceeded her own expectations on the GMAT, achieving a score in the 99th percentile, and is an active member of the Alumni Club in Dubai. Now, this accomplished GMAT tutor continues to grow in her career while working with Manhattan Review's advanced course curriculum for the GMAT in Dubai. She's brought her fresh, lively approach to tutoring to the table, and she consistently helps students get accepted into the foremost MBA programs in the Middle East and abroad.