GMAT Prep Courses in Doha (Qatar)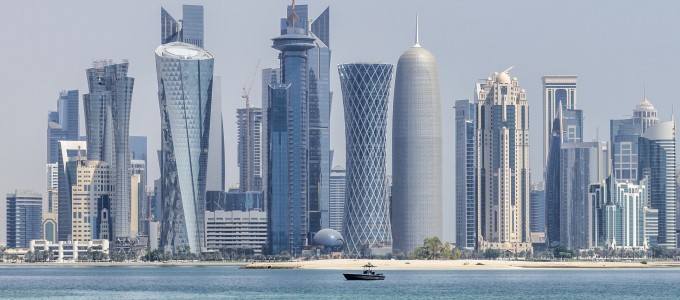 Preparing for the Graduate Management Admission Test (GMAT) is a challenge that requires careful study and informed instruction. Manhattan Review is Doha's top GMAT preparation resource, and we offer a variety of effective GMAT learning plans that produce high scores. Doha students can reach their target GMAT scores with our on-site GMAT prep courses, GMAT group instruction in online interactive format, GMAT private tutoring, and GMAT practice tests. All of our GMAT offerings are taught by highly qualified GMAT educators, who help our students master the content of each GMAT section, the most effective GMAT study techniques, and the most favorable GMAT testing strategies. Manhattan Review has been assisting prospective graduate business students around the world since our company was founded in 1999, and our instruction has been responsible for tens of thousands of positive learning outcomes. Start your GMAT journey today with Manhattan Review, the top GMAT preparation company in Doha.
Manhattan Review's GMAT students have been accepted to the best institutions in the world for advanced business training, such as Harvard Business School, the Yale School of Management, the Stanford Graduate School of Business, the Massachusetts Institute of Technology's Sloan School of Management, the University of Virginia's Darden School of Business, Northwestern University's Kellogg School of Management, the London School of Economics, Saïd Business School at Oxford, and Judge Business School at Cambridge. Many of our former GMAT students have now completed master of business administration, master of accounting, master of finance, doctor of philosophy, or other graduate business degrees and are now employed at top firms worldwide. Some now work for Doha firms, including the International Bank of Qatar, QNB Group, Salam International Investment, Hamad Medical Corporation, and GSSG Holding. Others have been hired by Fortune 500 companies, including New York Life Insurance, Dow Chemical, Lockheed Martin, JP Morgan Chase, and Enterprise Products Partners. Learn more about the possibilities for your future in business by contacting Manhattan Review in Doha today for more information on our GMAT prep courses and private tutoring.
The GMAT is a 3.5-hour test that includes sections on quantitative reasoning, verbal reasoning, integrated reasoning, and analytical writing. Test-takers receive scores for each of these sections (from 0 to 60 for quantitative and verbal, from 1 to 8 for integrated reasoning, and from 0 to 6 for analytical writing). The GMAT total score is based on the verbal and quantitative sections, and it is scaled to a score range of 200 to 800. Students must be able to demonstrate a number of different skills, such as quantitative problem solving, interpretation of visual information (such as charts and graphs), comprehension of written passages, and essay writing. Manhattan Review's GMAT educators use innovative methods of instruction to steadily develop all of these skills, all of which are regularly evaluated through diagnostic assessments. Our students become proficient and confident test-takers who are thoroughly familiar with the exercises, structure, and time constraints of the exam. With Manhattan Review's GMAT services in Doha, you can begin dramatically enhancing your business school application right away.
I took my GMAT today and, as promised, am now reporting my GMAT score to you. 770. Not shabby, eh? Thanks for all of your help! I got a 47 on verbal, which was 99th percentile. 49 on math (90th percentile), overall 99th percentile. I am, to say the least, a happy camper.
- Olivia (This student took both of our New York GMAT classic course and private tutoring)
Doha
Primary Course Venue:

InterContinental
Off Al Wahda Road
West Bay
Doha
Qatar

NOTE: We do NOT typically have staff at the venue, so email us before visiting the venue.
Meet a Doha GMAT Tutor: Alison A.
Alison A., who is known to her students as "Allie," has more than 10 years of experience as a GMAT tutor and classroom instructor. First hired by Manhattan Review's Atlanta office in 2011, Alison has been a member of our Doha team since 2015. Her teaching has helped over 500 students begin business degree programs at the master's and doctoral levels at universities in the United States, Canada, and United Kingdom.
Allie's academic training includes a bachelor's degree in marketing from Columbia University and a master of business administration from Emory University's Goizueta Business School. Before moving to Doha, she was a financial services professional at a major banking firm in Atlanta. In her spare time, Allie enjoys musical theatre, playing basketball, and staying in touch with family and friends in her native Auburn, New York.