GMAT Prep Courses in Detroit (Michigan)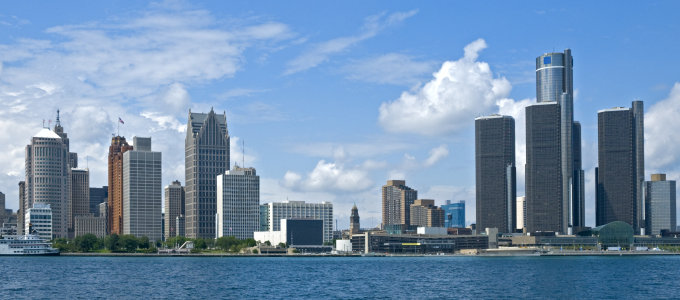 Since 1999, Manhattan Review has been producing top scores with our state-of-the-art curriculum. We have broken down the complex GMAT exam and our students turn out top scores year after year. Detroit students looking for the most unique test prep methods with one-on-one professional tutoring will find our friendly administrative staff can match them with the perfect tutor suited to their unique learning style. Being the only exam prep company founded by a professor, Manhattan Review has sought out and retained only the best-educated and most passionate teachers. They will craft a personalized study plan centered on core subject areas that need improvement. Instilling confidence for test day and helping you choose from the handful of top colleges looking to admit you are a couple other benefits of having an experience instructor on your side.
Have a first choice school you'd like to attend? In order to separate yourself from the massive stack of applicants, having a top GMAT score is essential. We understand what it takes to have the most prestigious colleges offering you a top-notch education and what it takes to get there. Past students of ours have walked the halls of Yale, Harvard, Stanford, Brown, MIT and Columbia. While others have enjoyed in-state tuition and graduated from the distinguished business schools at The Unviversity of Michigan, Michigan State University and Central Michigan University. Aspiring MBA's in Detroit have utilized our unique test prep methods and now enjoy employment at Fortune 500 companies like Ally Financial, General Motors and Quicken Loans. Many others have even started their own business and watched it grow into a successful company.
Having an expert guide has proven priceless for students looking to attend the finest business schools around the world. Knowing the ins and outs of the exam is just one way we help produce top scores on the exam. Years of experience, passion and our Interactive Online Courses are just a few other ways we uniquely are equipped to help you on test day. The benchmark series in exam prep, Turbocharge your Prepbooks, was also written by the minds at Manhattan Review. We make exam prep our business and have been largely successful for over fifteen years. Our rigorous coursework was created for those truly seeking out a top score on the GMAT, not just the masses. We invite you to learn about or top-notch instructors and what makes them the best in the business.

I was able to raise my maths score significantly from 28 (25%) to 43(71%)... So in total I raised my GMAT score from 490 (36%) to 580 (64%). The AWA score was 5.5 in both tests… I got into one of my two first choice programs. Thanks again and looking forward to hearing from you again!
- Sabrina (This student took our Munich GMAT weekend course)
Detroit
Primary Course Venue:

Manhattan Review GMAT GRE LSAT Prep
Detroit Teaching Center at the Marriott
400 Renaissance Drive
Detroit, MI 48243

Phone: (313) 499-0750

NOTE: We do NOT typically have staff at the venue, so email us before visiting the venue.
Meet a Detroit GMAT Tutor: Jamie B.
Jamie, our English major from Harvard, recalls the exhilarating moments she experienced on the University stage playing the lead in "A Midsummer Night's Dream." Although she may no longer grace the stage, Jamie's big personality lights up the classroom full of aspiring MBA's. Students are drawn into even the most challenging combinatorics lessons as her star power is simply channeled to a new setting.
Moving from the Northeast to the Motor City, Jamie and her husband enjoy the proximity to Canada and the Great Lakes. They, along with their German Shepard, Lucy, love spending time outdoors and days at the lake. Jamie graduated with her MBA from the University of Michigan in Ann Arbor and now she passionately supports her students as they seek their own success. Jamie combines her winning track record and love of learning to help students achieve their goal of a top score.
Perhaps Jamie explained it best when she quoted her Shakespearean starring role: "Although the course of true love never did run smooth; the course to a top graduate school, well now, that's a different story altogether." An invaluable tutor, students of Jamie's absorb her confidence unknowingly.