GMAT Prep Courses in Denver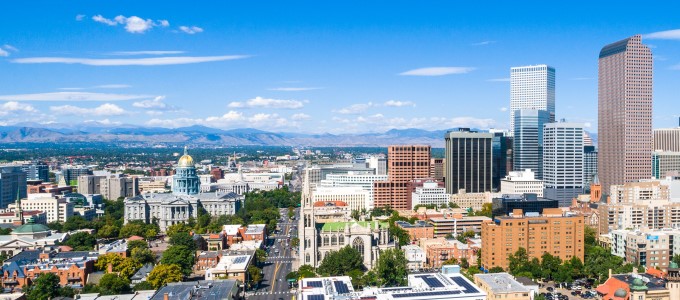 GMAT Prep in Denver (Colorado)
The Graduate Management Admissions Test, or GMAT, is the most widely accepted standardized test used in the application screening process for graduate business schools across the U.S. and around the world. This can lead to a considerable amount of pressure on students, which is why even the seemingly well-prepared students can potentially strike out on test day. What most test takers don't realize is that traditional study habits won't work with important standardized tests like the GMAT. You have to do better to get better. Manhattan Review's best in class GMAT test prep services can help you do just that.
Since 1999, Manhattan Review has been providing students with top notch GMAT test prep services, featuring professional tutors who stimulate, interactive online courses designed to inspire and practice tests that mimic the real GMAT, so there are no surprises on test day. In addition, students enjoy a boutique-learning environment that is flexible to their schedule. At Manhattan Review, we understand that students have other commitments and as a result, we have designed our test prep programs with that in mind. But that's not all the benefits students enjoy.
Upon completing our GMAT test prep programs, students go on to enroll in some of the top schools in Denver as well work for some of the top employers in the Mile-High City. Specifically, past Manhattan Review program participants have attended the Metropolitan State University of Denver and Johnson & Wales University. Top employers in Denver like the Denver International Airport, Whole Foods Market, Western Union and Intuit, have also been the recipients of our past participants as well. The best leads to the best, and Manhattan Review test prep services are the best!

I got a 730 (unofficially). A 44 quantitative and 47 verbal. Interestingly, my score on the verbal side went up on each practice exam and the actual exam, while my math score was exactly the same every time, even though I studied much harder for the math because I found it more difficult than the verbal.
- Ian (This student took our New York GMAT classic course)
Denver
Primary Course Venue:

Manhattan Review GMAT GRE LSAT Prep
Denver Teaching Center at the Hyatt
650 15th Street
Denver, CO 80202

Phone: (303) 309-4028

NOTE: We do NOT typically have staff at the venue, so email us before visiting the venue.
Meet a Denver GMAT Tutor: Sara H.
Some people are born leaders, like Sara. She has the gifts of personality, talent and intellect, without the intimidation that sometimes goes along with those qualities. Since landing her first job as an intern at Rose Medical Center, Sara has steadily worked up the ranks, garnering the support of both her colleagues and superiors along the way. However, it wasn't until Sara accepted a leadership position at a teaching hospital, the University of Colorado Health, that she discovered her own propensity towards instruction.
Shortly after arriving at the University of Colorado Health, Sara decided to go back to school to earn an MBA in order to remain competitive in her field. She scored in the top 99th percentile on the GMAT and went on to attend the University of Colorado Denver's Business School. During that time, Sara discovered a desire to want to help other students, particularly those struggling with test prep. After hearing about Manhattan Review's reputation, she knew it was the place for her.
Since joining Manhattan Review in 2010 as a GMAT test prep tutor, Sara has managed to leave a lasting impact on the lives of every student that she tutors. We know this because she still keeps in contact with all of them. You would understand once you entered one of her classes. Through the use of real world examples and the employ of a laid back classroom environment, Sara is successful at encouraging students to never shy away from any questions that they may have because questions lead to learning opportunities.
In her downtime, Sara loves traveling across the country with her husband, Lincoln. She says that they plan to see every major landmark in the U.S. and so far she is making good on that promise.