GMAT Prep Courses in Dammam (Saudi Arabia)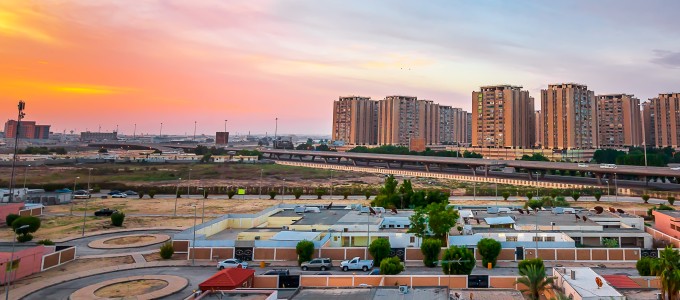 The Graduate Management Admission Test, or GMAT, is an exam which requires careful study and preparation for most students. With an increasing number of people looking to attend business school and taking the exam for themselves, having someone to assist you in the process is a potentially critical factor in attaining an elite score on the day of the exam. Manhattan Review has been helping students to achieve these scores since 1999, and is the best resource for students in the Dammam area looking for help with the GMAT process. Manhattan Review can offer students looking for guidance with the GMAT a variety of options that include group courses, private tutoring, and practice exams. Students who take advantage of the plethora of options offered by Manhattan Review can also utilize the wide variety of benefits that come with these study options to ensure that they get the most out of their package, and these options can be taken individually or in combination with one another to ensure the strongest possible performance.
Students who choose to take the group course or private tutoring option with Manhattan Review will have the ability to choose between in-person or online study depending on what they feel would be the best for their needs. They will also have access to an instructor who has many years of experience with helping their students prepare for the GMAT. Students who choose the private tutoring option will have the ability to customize their lesson plan as they see fit to ensure a more well-rounded performance, and students who choose to work with an in-person tutor have the ability to carry out sessions with their instructor at a mutually convenient location in the Dammam area. Manhattan Review's practice exams and curriculums are updated on an annual basis to ensure that students will be able to study for the GMAT in a way that is an accurate reflection of the exam itself.
Students who have taken advantage of the various resources that Manhattan Review can offer to its students have managed to improve their scores on the GMAT and translated them into admission at a wide variety of prestigious business schools. Students who have worked with Manhattan Review have attended Dammam schools such as Prince Mohammad bin Fahd University, and schools outside of the area such as Harvard, Yale, Penn, UCLA, New York University, University of Chicago, Massachusetts Institute of Technology, and many others in a wide variety of locations. Students have also managed to translate their academic backgrounds at these schools into work at Dammam employers such as Saudi Aramco and Saudi Basic Industries, along with other Fortune 500 companies outside of the Dammam area. Call or email one of Manhattan Review's academic program advisors today to learn more about the options we have for GMAT preparation in Dammam.

I got a 670 on the GMAT and I am very happy with that result. I find it difficult to have enough time after work and on weekends for all the things (GMAT, TOEFL, Essays) that are necessary for a business school application. Therefore I am glad that I took your GMAT course because it saved me a lot of time in the GMAT preparation. Thank you again.
- Maximilian (This student took our Munich GMAT weekend course)
Meet a Dammam GMAT Tutor: Rob R.
Rob R. grew up in the Dammam area, attended the University of Chicago to earn his Master's in business administration, and moved back to the Dammam area for career reasons. He now works as a tutor in the area for various standardized tests, including the GMAT, with Manhattan Review. He helps his students in both group courses and in private tutoring settings.
Rob's approach to the GMAT exam involves building upon what the students already know from their past academic experiences to ensure that they are capable of handling the material in an appropriate fashion. When he is not helping students with their standardized test preparation, he likes to spend his free time walking and jogging in Dammam's various parks and at the gym.