GMAT Prep Courses in Colorado Springs (Colorado)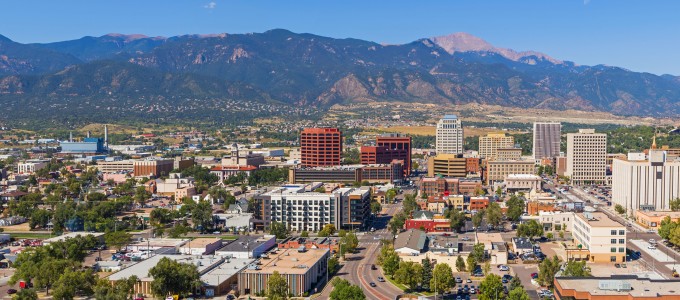 The Graduate Management Admission Test, or GMAT, is a potentially difficult exam that requires plenty of study and preparation. Having someone who is experienced with the exam to help you with it is a potentially critical component of the study process. Manhattan Review can help provide you with someone in that vein to help you with your GMAT exam preparation. We have been providing courses and tutors as test preparation options to students in and out of the Colorado Springs area, and we can help you if you take advantage of the services that we can offer you. Manhattan Review has been assisting students since 1999, and we have maintained the functioning elements of our test preparation while updating others to reflect the current formatting and content that currently reflects the GMAT exam in its present-day form. Manhattan Review can offer students looking to prepare for the GMAT exam with group courses, private tutoring, and practice exams that can be taken individually or in combination with each other to maximize your potential for a high score on the exam.
Manhattan Review's group courses and private tutoring options are available both online and in-person depending on what the student feels is their best option to learn the material. Students who work with an in-person tutor can arrange for sessions to be held in convenient Colorado Springs locations that are convenient and mutually beneficial for both them and the instructor. Our tutors can also offer their students a customizable learning plan that can be adjusted as necessary to fit the student's strengths and weaknesses so they can give a stronger and more well-rounded performance on the day of the test. Students who take advantage of our practice tests will find that they are kept updated annually to reflect the current layout and study material that is the most relevant to the current incarnation of the GMAT exam. We also offer combination packages that allow students to potentially use the group course and private tutoring in combination with each other so as to learn the material in two different fashions.
Students using the study plans that Manhattan Review has to offer have gone on to have a stronger performance on the GMAT exam thanks to both an improved knowledge of the material that will be covered, and a greater sense of confidence in their abilities to manage their time and generally perform to the best of their skills. Students have also managed to translate their higher scores on the GMAT exam to get into prestigious and highly ranked universities both in and out of the Colorado Springs area. Students have managed to successfully gain admission to schools in the area such as University of Colorado at Colorado Springs, or Colorado College. Some have chosen to leave the area, gaining admission to schools such as Harvard, Stanford, University of California, Massachusetts Institute of Technology, Case Western Reserve University, and many other business schools around the world. Students have also managed to translate their subsequent academic successes into career paths at various businesses. Contact an academic program advisor today via phone or email to see what Manhattan Review can provide you in your GMAT preparation.

I really found the course to be extremely useful, especially in helping me remember math that I learned back in the 9th grade and learning short-cut techniques to cut through grueling calculations.
- Jason (This student took our London GMAT weekend course)
Meet a Colorado Springs GMAT Tutor: John M.
John M. grew up in the New York City area and attended New York University, but moved to Colorado Springs after he had finished his Master's in education at Tufts University. He is currently working as an English teacher in addition to tutoring with Manhattan Review, and he helps students on both the group courses and as an individual tutor.
In addition to tutoring for the GMAT, John M. tutors for the GRE, SAT, ACT, and LSAT. Despite his specialty being the English language, he is also familiar with the quantitative sections thanks to his many years of instruction. When he is not tutoring or teaching, John likes to spend his time playing the guitar.