GMAT Prep Courses in Brussels (Belgium)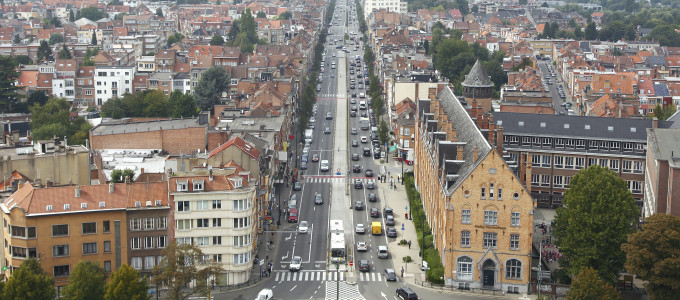 Brussels students preparing for the Graduate Management Admission Test (GMAT) can maximize their test score results and prospects for selective business school acceptance with Manhattan Review's proven GMAT services. We offer on-site GMAT prep courses and GMAT private tutoring at central locations in Brussels, and our group course and individual instruction programs may also be taken in online interactive format. We are the city's top provider of authentic GMAT practice tests as well as MBA admissions consulting services. Manhattan Review students consistently perform well on all sections of the GMAT, from quantitative and verbal to integrated reasoning and analytical writing. This is because we offer a comprehensive approach to GMAT instruction that includes thorough coverage of GMAT content, reinforcement of vital test-taking skills (such as time management), and guidance on the use of out-of-class study time. All of our Brussels GMAT learning plans are taught by the area's most qualified and experienced GMAT educators, who work tirelessly to produce the best possible outcomes for their students. With several flexible scheduling plans, you can get started on the best GMAT prep in Brussels right away.
More than 200,000 students take the GMAT annually, and the exam is accepted by over 7,000 programs at more than 2,300 universities. The test is most commonly taken by students who intend to pursue the Master of Business Administration, but it is also used to assess applicants for master of accountancy, master of finance, doctor of philosophy, and other graduate business degrees. According to the Graduate Management Admission Council (GMAC), the organization that administers the exam, the median total score (based on the verbal and quantitative sections only) is about 560. Total scores of 670 and 710 are in the 80th and 90th percentiles of all test-takers, respectively. The vast majority of students admitted to selective business schools have GMAT total scores of 650 or higher, and it is common for the top institutions to have average GMAT total scores above 700 for their accepted students. Business school applicants who rigorously prepare for the GMAT almost always receive higher scores than candidates who devote less effort to GMAT study.
There are many markers of teaching effectiveness, but at Manhattan Review, we consider the accomplishments of our students to be the most important validation of our instruction. Past Manhattan Review students have been accepted to the business schools at Harvard, Yale, the Massachusetts Institute of Technology, Georgetown, the University of Virginia, the University of California-Berkeley, Duke, the University of Chicago, the University of Michigan, New York University, Stanford, Northwestern, and many others. Upon completion of their graduate degree programs, former Manhattan Review students consistently receive lucrative job offers. Some of our test prep clients have been hired by Fortune 500 firms, such as Dow Chemical, State Farm Insurance, Bank of America, Archer Daniels Midland, Walgreens Boots Alliance, and Enterprise Products Partners. Others have accepted positions with top companies in Brussels, including National Bank of Belgium, Brussels Regional Investment Company, AG Real Estate, Telenet Group, Fluxys, and Belgian Investment Company for Developing Countries. Start writing your own success story today by contacting Manhattan Review for more information on our Brussels prep courses and private tutoring for the GMAT.

I have just finished taking the GMAT, and I received a score of 720 :) Thank you for all the support and help.
- Abdullah (This student took our New York GMAT classic course)
Brussels
Phone: +32-2-808-5163

Primary Course Venue:

Sheraton Brussels Hotel
Place Rogier 3
Brussels 1210, Belgium

NOTE: We do NOT typically have staff at the venue, so email us before visiting the venue.
Meet a Brussels GMAT Tutor: Siobhan O.
Siobhan O. was born and raised outside of Dublin, Ireland. She completed her postsecondary education entirely in the United States, earning a bachelor's degree in economics from Duke University and a Master of Business Administration from the Anderson School of Management at the University of California-Los Angeles. She served as a teaching assistant while in graduate school.
Siobhan has been teaching the GMAT since 2013. Before relocating to Brussels in 2017, she was a GMAT instructor in the Los Angeles area. Her students have been accepted to many of the top business schools in the United States, Canada, and Britain. When she's not teaching, Siobhan enjoys swimming, reading classic literature, and staying in touch with her family and friends back in Dublin.