GMAT Prep Courses in Brooklyn (New York)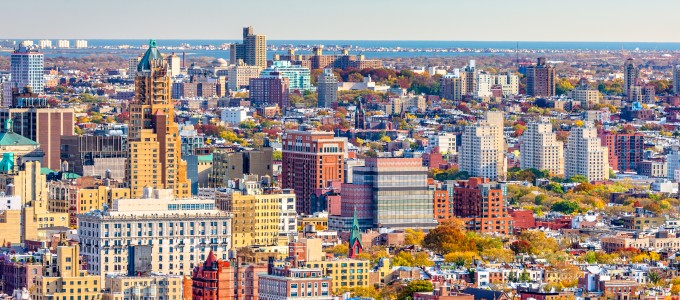 Students who are living in Brooklyn and looking to prepare themselves for the Graduate Management Admission Test, or GMAT, are likely to find that they will need proper preparation in order to attain a score that stands out. New York's own Manhattan Review can provide students in the Brooklyn area with the best test preparation methods for the GMAT exam in the area, and has been helping students in and out of Brooklyn with a variety of study options for the GMAT and other exams since 1999. Students who work with Manhattan Review have the ability to choose and combine options such as group courses, private tutoring, and practice exams as they feel would be necessary to help them with their course of study. Students who work with Manhattan Review also have the ability to utilize the benefits that come with the GMAT study options offered, in order to ensure that they get the most out of the process of preparing with Manhattan Review.
Students who work with Manhattan Review's group courses or private tutoring for the GMAT exam have the ability to work with their instructor either in-person or online depending on what they prefer. They will also be working with instructors who have many years of experience helping a wide variety of students from New York City and elsewhere to learn the material that is covered on the exam. Students who work with an in-person tutor can work at any mutually agreed upon location that allows for both parties to have a convenient commute, and any students that work with a Manhattan Review private tutor can customize their lesson plan as they see fit to ensure that they are able to cover all the points on which they feel that they need to focus. Students who choose to use Manhattan Review's practice tests will be working with practice tests that are updated on an annual basis to reflect the exam's current layout.
Students who have worked with Manhattan Review for the process of preparing for the GMAT exam have gained a stronger knowledge of the formatting and content of the exam which they have then been able to translate into a higher score on the day of the test. Students who have worked with Manhattan Review have also managed to translate their higher scores on the day of the exam to gain acceptance to a wide variety of colleges, ranging from New York schools such as New York University and Columbia, to schools outside of the area such as Harvard, Yale, Oxford, Cambridge, Stanford, Princeton, Emory, Rice, Brown, and many more. Students have also managed to translate their academic backgrounds at these schools into a wide variety of careers, including at Fortune 500 companies such as Apple, Microsoft, Walmart, Bank of America, JP Morgan and Chase, and many others in and out of the Brooklyn area. Call or email an academic program advisor today to learn more.
I took my GMAT today and, as promised, am now reporting my GMAT score to you. 770. Not shabby, eh? Thanks for all of your help! I got a 47 on verbal, which was 99th percentile. 49 on math (90th percentile), overall 99th percentile. I am, to say the least, a happy camper.
- Olivia (This student took both of our New York GMAT classic course and private tutoring)
Brooklyn
Primary Course Venue:

Manhattan Review Prep
Sheraton Brooklyn
228 Duffield Street
Brooklyn, NY 11201

Phone: (212) 316-2000

NOTE: We do NOT typically have staff at the venue, so email us before visiting the venue.
Meet a Brooklyn GMAT Tutor: Henry K.
Henry K. is a longtime New York City resident who has been living in the Brooklyn area ever since he returned from getting his Master's degree in education from University of California, Los Angeles. Since then, he has been working as a group course instructor and private tutor for Manhattan Review in helping students with their GMAT and GRE exam preparation.
Henry's approach to helping his students with the GMAT has been refined thanks to his experience in helping students in a wide variety of contexts – in-person and online, group courses and private tutoring, and covering a wide variety of other subject matters. In his spare time, Henry likes to try out new restaurants in New York City and cook new foods.