GMAT Prep Courses in Bellevue (Washington)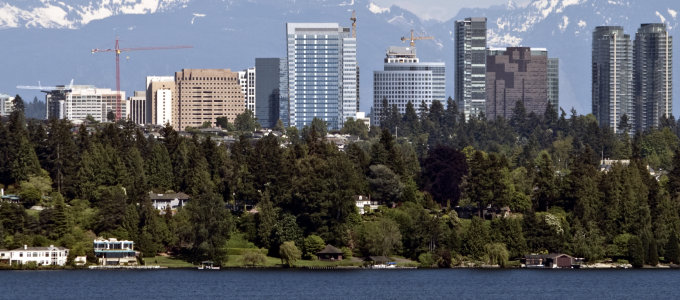 For over fifteen years, Manhattan Review has been the industry leader in the exam prep industry. Specifically, with the GMAT, we have dissected the exam and created our prep courses with the goal in mind of producing top scores. In Bellevue, we have private tutoring and traditional classes available with world class instructors. Our unique test prep method involves one-on-one tutoring and a personalized study plan. We know no two students are alike and that's why we learn what your best learning style is and fit you with a tutor who best suits you. Past students of ours have graduated from Yale, Harvard, Columbia, Cornell, Brown and MIT to name a few. Also, we have seen Washington students gain acceptance into the University of Washington, Washington State University, and Bellevue Community College.
Having a top score has helped with thousands of students gaining acceptance into the college of their choice. From our Interactive Online Courses to traditional courses and our most popular private tutoring options, students find our flexible options fit their busy schedule. We have scoured the Bellevue area and located the highest educated and most passionate instructors available. They have your best interest in mind and not only will help you achieve an undeniable test score, but also can assist in choosing which college is best for you. Beginning with the benchmark series in exam prep, Turbocharge your GMAT, Manhattan Review has made it their mission to be the world class leader in all standardized test prep. Our past students have gained employment at Nintendo, Microsoft and Valve Corp located just outside Bellevue upon graduation. Washington students who love the Northwest don't have to go far for a top notch education and rewarding career.
Being the only exam prep company founded by a professor, we only hire instructors we are certain will spin our world class curriculum in a way that brings about high scores for our students. Students of ours have been known to attend the distinguished Foster School of Business at the University of Washington or the Carson College of Business at Washington State University. Many others have traveled outside the state and been handed diplomas from Wharton, Brown Columbia and the Booth College of Business at the University of Chicago, just to name a few. Have a first choice school you'd like to get into? Having a top GMAT score will open the door to the most well-known universities around the globe. Let our passionate instructors, friendly administrative staff and unmatched curriculum help you begin your journey towards a successful future. We invite you to learn about one of our world class tutors living right here in Bellevue.

The sessions I had with Bill exceeded my expectation. We were able to cover a lot of material in the 12 hours I was signed up for. Bill was very organized, prepared, and knowledgeable. Bill had a solid understanding of each section of the test, and he was able to answer any question I had.
- Scott
Bellevue
Primary Course Venue:

Manhattan Review GMAT GRE LSAT Prep
Bellevue Teaching Center at the Hilton
300 112th Avenue Southeast
Bellevue, WA 98004

Phone: (425) 449-4102

NOTE: We do NOT typically have staff at the venue, so email us before visiting the venue.
Meet a Bellevue GMAT Tutor: Jamie B.
Jamie, our Cornell alum with an English degree, recalls the thrill of commanding the University stage as the lead in "A Midsummer Night's Dream." Although she may have exchanged her title as a performer for a tutor, she certainly has not lost her start power. Rather than reciting lines, Jamie uses her unique personal experience from taking the GMAT and teaching hundreds of others through our curriculum to reach aspiring MBA's.
With her family, Jamie has lived in Bellevue for over five years. She says that moving from the warm climate of the South to the rainiest climate in the country took some getting used to. Her 9 year old German Shepherd, Lucy, joins the family on hikes and walks through the many trails and walkways the city boasts. Jamie uses this time to relax and prepare for inspiring and supporting students looking to seek their own success.
With an MBA from the University of Washington, Jamie's love of learning never ceases. She relishes her opportunity to share what she knows with Manhattan Review students; in particular a challenging combinatorics lesson. Jamie used a line from her Shakespearean starring role to sum it up best: "The course of true love never ran smooth. However, the course to graduate school, now, that is a different story altogether."