GMAT Prep Courses in Austin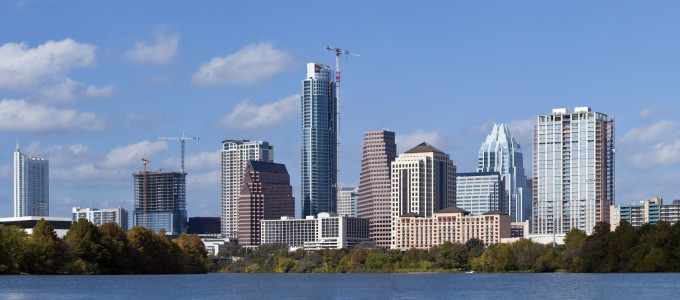 GMAT Preparation in Austin (Texas)
Here at Manhattan Review, we've done the work for you. We have broken down the complex GMAT test to create prep courses that help you focus on specific areas of personal difficulty in order to get the highest score you can. Not only do we offer regular test prep courses, our students also have the option to meet with a private tutor in Austin, or to take advantage of our Interactive Online Courses. Our method for test prep is unique, and our services help students in Austin to obtain the highest scores and be admitted to the best higher education institutions in Texas.
Our experienced and progressive tutors have asssisted students in becoming employed at some of the many Fortune 500 companies based in and around the city of Austin. We've helped professionals from Morningstar, National Instruments, TDIndustries, World Wide Technology, and other major businesses reach their goals and their highest potential. A GMAT review course taught by a Manhattan Review instructor helps Texas' future professionals access opportunities that manifest themselves once they beat the exam.
The choice is yours at Manhattan Review. We offer full-length GMAT courses, weekend options, and private tutoring. No matter what type of course you choose, you can't go wrong. We search Austin for the best instructors, and then hand them the industry's best GMAT course syllabus. It's a recipe for success. Past students in the Austin area have sought admission to the University of Texas at Austin, and others have been admitted to top business schools around the world, including Columbia, Harvard, Yale, INSEAD, and so on. From the Lone Star State to across the oceans, higher test scores open doors for students and professionals who are ready to catapult their career to the next level.
Top business professionals in the Austin area have used our GMAT prep classes to increase their success. Our courses in Austin can do the same for you. Learn why we're the industry leader in Austin GMAT prep by meeting with one of our charismatic, talented tutors.

I took the GMAT yesterday and . . . scored 80 points higher than last time. Thanks for all your help and the excellent weekend classes. Thank you David, the course was outstanding!
- Bruno (This student took our London GMAT classic course)
Austin
Primary Course Venue:

Manhattan Review GMAT GRE LSAT Prep
Austin Teaching Center at the Hilton
500 E 4th Street
Austin, TX 78701

Phone: (512) 275-6960

NOTE: We do NOT typically have staff at the venue, so email us before visiting the venue.
Meet an Austin GMAT Tutor: Jesse M.
Jesse, an alumnus of the College of Charleston in South Carolina, is an explorer. Never content to stay in one place, he finished his undergraduate students with a B.S. in International Business and a B.A. in European Studies, and then went on to study at the MIB School of Management in Trieste, Italy, where he got his IMBA. After a brief respite in his home state, Jesse caught the travel bug again and moved to Austin, where he has been happily teaching Manhattan Review Students for almost two years now.
Jesse enjoys teaching, loves to watch students' eyes light up with understanding. He prefers to tutor in business management, marketing, statistics, and economics, though he's always up for sharing stories about his travels. When he's not helping students reach their potential, he enjoys working on classic cars, hiking, and, of course, travel.