GMAT Prep Courses in Athens (Greece)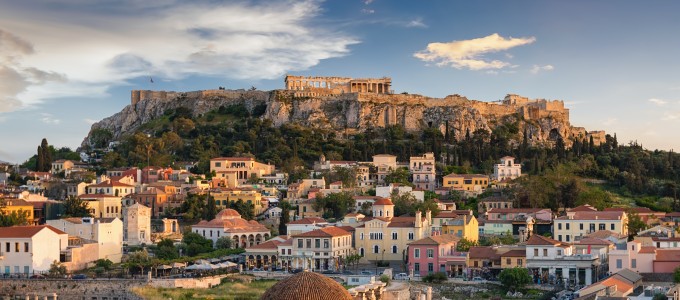 In pursuing excellence in the Graduate Management Admission Test, commonly called the GMAT, students often seek out the most exceptional and comprehensive standardized test preparation alternatives within their reach. This conscientious approach is essential to equip themselves adequately for the momentous occasion of the test. For those seeking to excel in the GMAT exam, students in the Athens area are encouraged to consider Manhattan Review as their premier choice for exceptional standardized test preparation. For over two decades, Manhattan Review has been dedicated to offering a diverse array of impeccable GMAT preparation options to students in the Athens area. Our esteemed institution provides an extensive range of group courses, private tutoring, and practice exams, allowing students the flexibility to tailor their preparation to their unique needs. Whether individually or in synergy with other programs, Manhattan Review ensures that each student maximizes their potential and achieves exceptional results on the GMAT exam.
Students who partner with Manhattan Review in their GMAT exam preparation will have access to many advantageous perks tailored to enhance their learning journey and maximize their potential for success. Manhattan Review presents a comprehensive array of GMAT exam preparation options tailored to accommodate each student's unique preferences, whether through our sophisticated online platform or the immersive in-person experience. With extensive teaching expertise in the GMAT, Manhattan Review's instructors offer unparalleled guidance to their students. Accommodating the diverse needs of our private tutoring students, we provide flexible scheduling options. Furthermore, our dedicated tutors are willing to meet their in-person private tutoring students at a mutually convenient location within the enchanting Athens area. Manhattan Review's highly skilled private tutors can tailor their lesson plans to align with each student's unique needs and preferences perfectly. This unparalleled customization guarantees comprehensive coverage of both competencies and deficiencies, allowing for a truly personalized and effective preparation for the highly anticipated GMAT exam.
Students in Athens have greatly benefited from Manhattan Review's services in GMAT preparation. By utilizing their guidance, these students have gained a deeper understanding of the exam material and enhanced their test-taking abilities and time-management skills. Through their collaboration with Manhattan Review, students have successfully utilized their improved GMAT scores to gain admission into a diverse range of esteemed institutions within and outside of Athens. These prestigious establishments include Harvard, INSEAD, London Business School, University of Pennsylvania, Università Commerciale Luigi Bocconi, University of Cambridge, HEC Paris, London School of Economics and Political Science, and Athens University of Economics and Business. Furthermore, students have artfully leveraged their scholastic foundations acquired from these esteemed establishments to embark on diverse and illustrious professional paths, flourishing within the ranks of influential corporate entities such as Ericsson, Sony, Siemens, Motorola, Samsung, Microsoft, and numerous other renowned Fortune 500 enterprises. Call or email one of Manhattan Review's academic advisors today to discover your GMAT prep options.

I attended the December 2005 weekend GMAT course and would just like to pass my thanks to my instructor. I only had time to do about 5 hours self study so found the Manhattan Review course critical to my success. I took the GMAT for the first time last Friday and scored 690. Many thanks to the team.
- Jonathan (This student took our London GMAT weekend course)
Athens
Primary Course Venue:

Hilton Athens Hotel
46 Vassilissis Sofias Avenue
Athens 11528, Greece

NOTE: We do NOT typically have staff at the venue, so email us before visiting the venue.
Meet an Athens GMAT Tutor: Maria S.
Maria had the privilege of growing up in India and pursuing her education at Paris Sciences et Lettres, where she successfully obtained a Master's in Economics. While at the university, she graciously offered tutoring services to fellow students. Later, she relocated to Athens to be closer to her loved ones. In Athens, Maria furthered her tutoring career by assisting students in preparing for standardized tests like the GMAT through her association with Manhattan Review.
With an ever-growing number of students flocking to Maria's tutelage, her teaching methods for the GMAT have flourished and evolved. As an instructor, she has embraced remarkable adaptability, proving instrumental in empowering her students in India and Athens to soar to greater heights in their chosen standardized exams. During moments of respite, Maria indulges in the splendor of the Acropolis Museum, where she delves into the significance of its priceless artifacts. Subsequently, she ascends to the awe-inspiring rooftop terrace, offering breathtaking vistas of the majestic Parthenon.