GMAT Prep Courses in Arlington (Texas)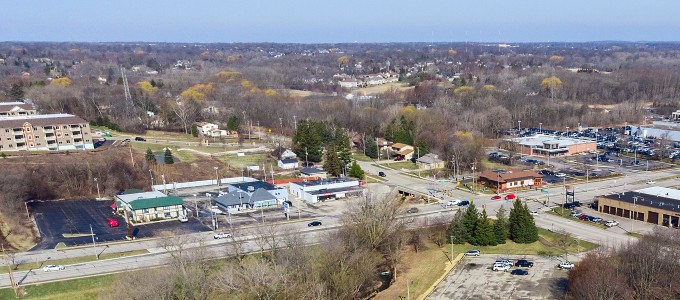 The Graduate Management Admission Test, or the GMAT, has the potential to become an increasingly important test for the residents of Arlington as the population of Texas grows and the job market grows competitive. Students who are looking at the various preparation options that they may need for the GMAT exam should look to Manhattan Review for the best possible methods of test preparation. Manhattan Review has been helping students both in and out of the Arlington area since 1999, and students in the area who are looking for help with their GMAT preparation should take advantage of the many options that Manhattan Review has for students. With both group courses and private tutoring available either separately or in combination packages, along with practice tests that are kept updated to reflect the current state of the exam, Manhattan Review has a wide variety of options to reflect all of a potential student's needs and preferred study methods.
Manhattan Review's group course option allows for students to meet fellow students who are also looking to prepare for the GMAT and gives them the opportunity to learn from one another while under the common guidance of an instructor. The group course can also be potentially offered either in-person or online depending on what the student feels is best for their needs and study methods. The same choice of online or in-person studying is also available with Manhattan Review's tutoring option, which offers a wide variety of benefits. Students who take advantage of an individual tutor have the ability to work in a convenient and mutually agreed upon location with flexible scheduling for both instructor and student, which can also offer you a customizable lesson plan that is adjustable to your strengths and weaknesses. Our instructors for both group and individual learning are highly experienced with the formatting and content of the GMAT exam.
Students who have taken advantage of the instruction that Manhattan Review has been providing since 1999 to students looking to prepare for the GMAT have found success on both the exam itself and future endeavors connected to it. Students have reported feeling increasingly confident in their performance and their ability to manage their time effectively when taking the exam. Students have also managed to turn their higher score on the exam into a benefit for their graduate school applications, with students from Manhattan Review managing to successfully gain admission into such schools as Harvard, Yale, Oxford, Emory, Brown, William and Mary, Oxford, and many more. Students have also gained entry to local schools in the Arlington area or elsewhere in Texas, such as University of Texas or Rice University. Contact one of Manhattan Review's academic program advisors via phone or email today to learn more about what Manhattan Review can offer you for your GMAT preparations.

Overall went well - 730. Thanks for your help. My performance on sentence corrections really improved thanks to your dissection of those examples in class. Give my best to Joern as well. I hope to either see you at INSEAD or Joern at Columbia if all goes well.
- Gerry (This student took our GMAT weekend course)
Arlington
Primary Course Venue:

Manhattan Review Prep
Sheraton Arlington
1500 Convention Center Dr
Arlington, TX 76011

Phone: (212) 316-2000

NOTE: We do NOT typically have staff at the venue, so email us before visiting the venue.
Meet an Arlington GMAT Tutor: Daniel J.
Daniel J. grew up in the Houston area and generally continued his higher education in Texas, but moved to Arlington for career reasons. He gained a position with General Motors thanks to his Master of Business Administration from Rice University and his many years of remaining in the Texas area for his education and career, gaining familiarity with it along the way.
Students who have worked with Daniel find that his approach of utilizing real life examples to illustrate concepts on both sections of the exam successfully translates itself into a stronger score on the GMAT exam. He also uses mnemonic devices. When he is not helping students with their GMAT preparation or working, Daniel enjoys listening to music and collecting vinyls or CDs.