GMAT Prep Courses in Anaheim (California)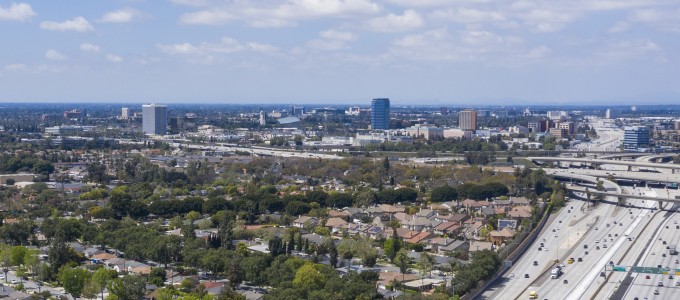 Every year, the Graduate Management Admissions Test, or GMAT, is administered to thousands of prospective business students around the world including in Anaheim. Implemented as a tool to assess critical thinking, quantitative reasoning, and the ability to communicate complex ideas, the GMAT is a critical gauge used by business schools to help find the best and brightest of talent. As a result, applicants are encouraged to obtain their highest possible score on the GMAT in order to achieve their goals including gaining acceptance into their school of choice. Manhattan Review's top rated GMAT test prep courses are specifically designed to help aspiring business students to achieve their goals, starting with earning their best score on the GMAT.
For over 15 years, Manhattan Review has been at the forefront of the test prep consultant service industry, helping prospective business students, like you, to achieve their best possible score on the GMAT. Every year, we accomplish this mission by offering a state-of-the-art program that is fully customizable by our individual participants. Specifically, each participant can custom design their own learning plan according to their own learning style and needs. Although some participants may not require a lot of assistance during the learning process, which is why we offer a more modern style of learning that gives participants the opportunity to engage in interactive online courses with limited interaction from an advisor, we do offer a more hands-on approach for our traditional learners. For our more traditional learners, we offer one-on-one sessions with our elite private tutors, some of Anaheim's top professionals who we have recruited to instruct our GMAT test prep based on their success with the standardized tests as well as their expertise in their field as a successful professional. In addition, each of our GMAT test prep participants are given access to a host of online learning materials such as our GMAT practice tests, which are designed to foster further improvement in their individual test prep strategy.
All throughout Anaheim and the surrounding communities, there is no other name more trusted in GMAT test preparation like Manhattan Review. Manhattan Review's reputation for developing the best and brightest in Anaheim is the reason more business school hopefuls are performing so well on the GMAT. As a result, all of the top business programs in Anaheim including the Akio Morita School of Business at Anaheim University and the MBA program at Bristol University have both relied upon Manhattan Review over the years for talent for their locally respected business programs. Similarly, the top employers in Anaheim have also responded positively to Manhattan Review and our GMAT test prep participants. Specifically, major employers such as Anaheim Memorial Medical Center, AT&T, Bridgford Foods, CKE Restaurants, Fujitsu, Ganahl Lumber, General Dynamics, Hewlett Packard, Isuzu, Kaiser Foundation, L-3 Communications, Northgate Gonzalez Markets, Pacific Sunwear, Panasonic, Raytheon, Sunny Delight, Targus, Tenet Healthcare, Toyota Financial Services, Universal Alloy, YKK Corporation, and Yogurtland are among the growing number of local companies that consistently support Manhattan Review's GMAT test prep participants. Let Manhattan Review invest in you and help you achieve your academic and professional goals, beginning with reaching your best GMAT score possible. Contact Manhattan Review today for more information.

Did my GMAT again today and scored a 720! So Manhattan Review course contributed to a 80 points increase in my score (first time I scored 640).
- Steven (This student took our Amsterdam GMAT weekend course)
Anaheim
Primary Course Venue:

Manhattan Review GMAT GRE LSAT Prep
Anaheim Teaching Center at the Marriott
700 West Convention Way
Anaheim, CA 92802

Phone: (714) 333-1403

NOTE: We do NOT typically have staff at the venue, so email us before visiting the venue.
Meet an Anaheim GMAT Tutor: Juliette B.
Like so many of our esteemed private tutors, Juliette is one of the top professionals in her field. As a highly successful business owner and part time instructor at the Akio Morita School of Business at Anaheim University, it didn't take long for Manhattan Review recruiters to find Juliette. Although Juliette always enjoyed working students at the college level, developing them to their potential so they could go on to achieve their professional goals, she saw an additional opportunity to help develop up and coming talent by becoming a private tutor.
Since becoming an elite private tutor for Manhattan Review in Anaheim, Juliette has played an integral role in helping us to provide unprecedented GMAT test prep services to up and coming business professionals. Our GMAT test prep students love to work with Juliette for several reasons including her incredible sense of humor and determination to help each participant reach their testing goals. Juliette has been known to work after hours with her students and even meet them off site to help them out. Enthusiastic instructors, like Juliette, who are dedicated to helping prospective business students achieve their best GMAT score is precisely why Manhattan Review is number one for GMAT test prep consultant services in Anaheim.