GMAT Prep Courses in Albuquerque (New Mexico)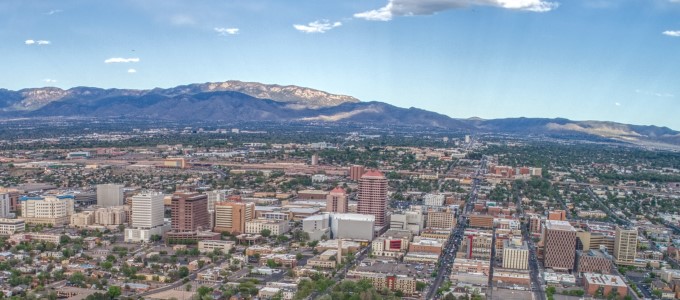 The Graduate Management Admission Test, or GMAT, is one of the two main exams one can take in the process of applying to graduate school. The GMAT is exclusively used for business schools, while the GRE is used for graduate schools in general, so knowing which kind of school you are looking to apply to is a crucial part of making decisions in deciding how to handle your preparation. Manhattan Review can help anyone who is looking for assistance with preparing for the GMAT exam. It is the most popular exam to prepare for that we offer, and numerous students in the Albuquerque area have been successful on their GMAT exam thanks to the assistance we can provide them. As a result of our assistance, many Manhattan Review alumni have gone to schools both in and out of Albuquerque, and have been able to launch successful careers as a result of their subsequent academic successes.
The standards students need to meet on the GMAT to be admitted the graduate program of choice are higher each year. It is imperative to have a strong foundation of preparation so that you can enter the day of the test feeling confident in your abilities, execute the problems quickly, and be capable of finishing each question with time to spare so you can review your answers as you go is a major component to setting oneself up for success on the exam. Preparing for the exam is a fast way to ensure a higher score than a large percentage of the other test takers. Albuquerque residents who have used Manhattan Review as a resource for their GMAT preparation have been able to successfully apply to some of the best schools in the United States, including Harvard, Columbia, Oxford, Cambridge, Emory, Yale, and many more. We also have a number of former alumni who have managed to get positions in the Albuquerque area with some of its major companies, such as Intel and Tempur-Pedic, along with other Fortune 500 companies such as Apple, Microsoft, State Farm, Wells Fargo, and many others.
Albuquerque students who take the time to properly prepare themselves for what will be on the GMAT will find themselves rewarded for it on the day of the exam, but the variety of options Manhattan Review can offer you is also worth considering. We can provide our potential students with group courses that allow you to learn with several other people in the same mindset of exam preparation, with an experienced instructor guiding you all together. This comes as both an in-person and online option. We can also provide our students with private tutoring, allowing them to learn one on one with an instructor who can customize a learning plan as needed to the student's style of learning. This also comes in the forms of both online and in-person learning. We also offer Manhattan Review students with practice tests that we keep regularly updated to match the formatting and material of the most recent GMAT exams.

Excellent course! Great instructor! I really liked the live online teaching.
- John (This student took our Online GMAT classic course)
Albuquerque
Primary Course Venue:

Manhattan Review Prep
Marriott Albuquerque
2101 Louisiana Blvd NE
Albuquerque, NM 87110

Phone: (212) 316-2000

NOTE: We do NOT typically have staff at the venue, so email us before visiting the venue.
Meet an Albuquerque GMAT Tutor: Nicholas N.
Originally a resident of the Dallas area, Nicholas moved to Albuquerque for career reasons and has been living in the city for the past several years. He has been both tutoring students for the GMAT exam and teaching group courses in the area ever since his time at business school, where he took up tutoring to earn money as a result of his own high score on the exam when he was applying to schools. He has continued the practice since his graduation and has helped several Manhattan Review students get grades like his own in the highest percentiles of the GMAT exam.
As a Master's degree holder in Business Administration from the Weatherhead School of Business at Case Western Reserve University, Nicholas is appreciative of Albuquerque's warmer climate compared to the extremely harsh winters in the Cleveland area. He works as a business administrator in the Albuquerque area, and has been working at Manhattan Review with GMAT students for several years as well. In his spare time, Nicholas likes to run and can frequently be found jogging in the streets. He also likes to take advantage of Albuquerque's massive library system to get some reading or work done in his spare time.