GMAT Prep Courses in Abu Dhabi (United Arab Emirates)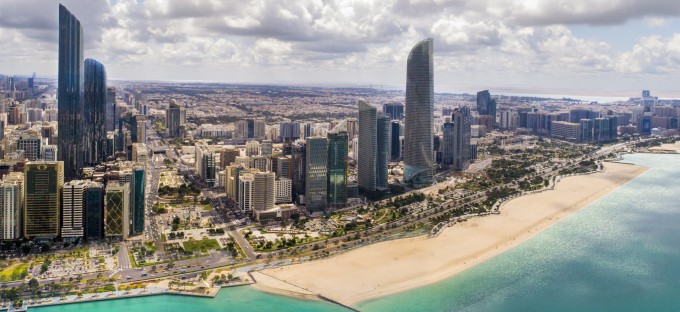 As one of the largest cities in the Middle East, Abu Dhabi contains a wide variety of students from all walks of life interested in the process of helping their prospective career and education goals via the taking of various standardized tests. Manhattan Review is here to help students in the Abu Dhabi area that are looking for the best possible resources to assist them with the process of preparing for standardized tests, including the GMAT exam. Manhattan Review has been providing a wide variety of GMAT study options for students in and out of Abu Dhabi since 1999, and is the best resource in the Abu Dhabi area for students preparing for an MBA by taking the GMAT for the purposes of impressing their chosen business school's admissions committee. Students who work with Manhattan Review to help them with their standardized test preparation will have access to a wide variety of options to help them with the study process.
Students who choose to work with Manhattan Review for the process of preparing for a standardized test can utilize any combination of group courses, private tutoring, and practice exams that they feel is appropriate for their study needs. Manhattan Review's group courses and private tutoring are offered both online and in-person depending on what the student would prefer, and Manhattan Review's in-person tutors can work with their students at any location in the Abu Dhabi area that is mutually agreed-upon by both parties. Students who study with a Manhattan Review in-person tutor can use any location in the Abu Dhabi area that they feel would be appropriate for studying, including both indoor and outdoor venues depending on weather and preferences of both parties. Manhattan Review's practice exams, curriculums, and instructors are updated on an annual basis to ensure that the students will have accurate insights into the GMAT in its most recent incarnation.
Students who have taken advantage of the variety of services offered by Manhattan Review to help them with the process of learning the material on exams such as the GMAT have managed to translate the guidance from their instructors into an improved performance and a subsequently higher score on the day of the GMAT. Students have also managed to use the improved scores they have received from their time with Manhattan Review to get into a wide variety of educational institutions, including schools in the Abu Dhabi area such as Abu Dhabi University and MBZUAI. Manhattan Review students have also managed to get into schools outside of the United Arab Emirates and Abu Dhabi, such as Harvard, Yale, Stanford, Princeton, Brown, Emory, Oxford, Cambridge, Massachusetts Institute of Technology, and many others across the world. Call or email an academic program advisor today to learn more about Manhattan Review's options for preparing for the GMAT exam.

Craig is a wonderful teacher. He has been so kind answering my questions through email. He really cares about his students and the subjects he is teaching. You have a real gem there.
- Deborah (This student took online GMAT courses)
Abu Dhabi
Primary Course Venue:

Sheraton Abu Dhabi Hotel & Resort
Corniche Road
Abu Dhabi, United Arab Emirates

NOTE: We do NOT typically have staff at the venue, so email us before visiting the venue.
Meet an Abu Dhabi GMAT Tutor: Sarah U.
Sarah U. began working as a tutor for standardized tests during her time at New York University, where she began by helping high school students in the area while studying for her Master's in New York City. She later moved back to her hometown of Abu Dhabi and now works as a tutor for Manhattan Review students in the Abu Dhabi area.
Sarah has helped a wide variety of students in and out of Abu Dhabi who are looking for assistance with their standardized tests and is especially focused on helping graduate-level students in the area who are looking to receive assistance with their GMAT and GRE preparation. In her spare time, she likes to cook and go to the beach.