GRE Tutoring in Abu Dhabi (United Arab Emirates)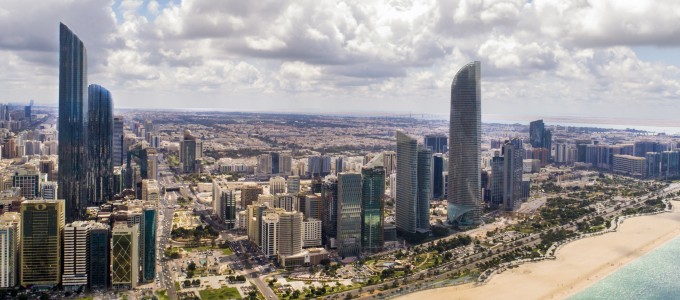 Students looking for methods of study and preparation to assist their study process for the Graduate Record Examination, or GRE, may find themselves considering the option of private tutoring for the purposes of gaining individualized help during the study process. Students in the Abu Dhabi area looking for private tutoring to help them with their GRE preparation should look to Manhattan Review, which has been providing private tutoring and other standardized test prep services to students in and out of Abu Dhabi since 1999. Students who choose to work with a Manhattan Review private tutor can use the private tutoring option either on its own or in combination with other preparation options for the GRE, such as group courses and practice tests, to help assist with the process of studying in a way that is most beneficial to the needs of the student. Manhattan Review's private tutors also come with various benefits to help the student.
Students who work with Manhattan Review will have access to instructors who have many years of experience helping their students prepare for standardized tests such as the GRE, along with annually updated curriculums and practice tests. Students who work with a private tutor from Manhattan Review have the ability to use their instructor's guidance either in-person or online depending on what they feel would be the best way for helping them to master the material. (Students also have this option available to them for Manhattan Review's group course option.) Manhattan Review's private tutors can offer their students the ability to customize their lesson plan in order to ensure that they are able to get the most out of the preparation process, and the ability to meet their in-person students at any mutually convenient location in the New York City area for an easier commute and the ability to maximize the flexible scheduling Manhattan Review tutors can offer.
Students who have worked with Manhattan Review for the process of preparing for the GRE and other standardized tests have been able to use their instruction to learn the material covered on the exam and improve their scores on the day of the exam thanks to improved time management and test-taking skills. Manhattan Review's students have managed to gain acceptance to a wide variety of graduate programs thanks to their improved GRE scores, including schools in and out of the Abu Dhabi area. Manhattan Review students have gone to schools including Harvard, Yale, Oxford, Cambridge, New York University, Columbia, Barnard, Hofstra, Kenyon, Stanford, Massachusetts Institute of Technology, University of Chicago, Abu Dhabi University, MDZUAI, and many others across the world. Call or email one of Manhattan Review's academic program advisors today to learn more about the variety of options available for students looking for assistance with their GRE exam preparation.
GRE Private Tutoring
Hours package 12 to 48 hours, Personalized 1-on-1 Tutoring, In Person or Live Online
Abu Dhabi, United Arab Emirates
GRE Private Course
12 hours in total, Personalized 1-on-1 Course, In Person or Live Online
Abu Dhabi, United Arab Emirates

Bill was wonderful! He was most helpful very thorough and patient. He explained everything multiple ways and answered all our questions. I appreciated the solutions work he did.
- Linnet (This student did GRE tutoring)
Abu Dhabi
Primary Course Venue:

Sheraton Abu Dhabi Hotel & Resort
Corniche Road
Abu Dhabi, United Arab Emirates

NOTE: We do NOT typically have staff at the venue, so email us before visiting the venue.
Meet an Abu Dhabi GRE Tutor: Kit B.
Kit B. has been helping students with their preparation for various standardized tests since his time studying at Massachusetts Institute of Technology, where he began teaching high school students who were looking to prepare for the SAT and ACT before branching out. He later returned to his hometown of Abu Dhabi and now works with Manhattan Review students on exams that include the GRE.
Kit studied for a Master's degree in mathematics at the Massachusetts Institute of Technology before moving back to Abu Dhabi and taking up teaching students in the area, along with online tutoring of students outside of the United Arab Emirates. When he is not helping various Manhattan Review students with their studies, he likes to spend his free time hiking and traveling.