GRE Prep Courses in Zurich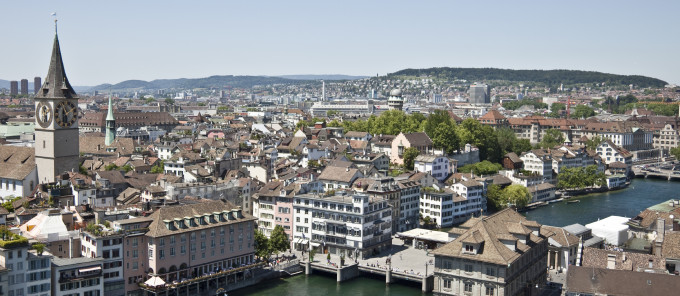 GRE Preparation in Zurich (Switzerland)
In today's day and age, more higher education equates to more job opportunities and career choices. Grow your skill set by adding schooling and notable credentials to your resume. Then you can gain the competitive edge to outperform peers seeking the same positions that you are. For students preparing for the GRE in Zurich, Manhattan Review has all the right resources to help you succeed.
Founded in 1999, Manhattan Review has analyzed and deconstructed the exam to create GRE prep courses with a proven track record for success. Our GRE courses meet the learning needs of every student in the Zurich area. Just choose the approach that works best for you, and we'll break down the GRE for you. We know exactly what to expect from the GRE, and our syllabus will help you prepare efficiently and effectively for the test.
Choose from full-length classroom courses, private tutoring with a world-class GRE expert, or Interactive Online Courses to plug into the very best standardized test prep from any place you are. Customizable and highly advanced, our course syllabus will ensure that you master the material so you can pursue your Master's in Zurich. We combed Zurich for the best-educated, expert instructors and equipped these tutors with our unique test prep method. Your test prep in Zurich will open up the opportunities both close to home and also around the world.
Our GRE test prep services have helped students get accepted into the best graduate school programs across the globe. In Zurich, let your top percentile score open the doors into premiere programs at Universities such as Basel, Bern, Fribourg, Geneva, Lausanne, Lucerne, St. Gallen, ETH and, of course, University of Zurich.

I was most impressed with how efficient Vince was with everything, he came prepared and he knew what he was talking about. I liked the efficiency. I already came in with a good idea with what I needed to work on and Vince was great in attacking my weaknesses. I cannot think of anything I disliked or that he could improve about his teaching style.
- Jackson (This student took our GRE Tutoring)
Zurich
Primary Course Venue:

Rohrhaldenstrasse 45
Zürich 8712, Schweiz

Phone: +41-(0)43-508-0991

NOTE: We do NOT typically have staff at the venue, so email us before visiting the venue.
Meet a Zurich GRE Tutor: Jonah B.
Born and raised in London, Jonah graduated from top-ranked ETH Zurich (known in English as Swiss Federal Institute of Technology in Zurich), as a student of Engineering. He cultivated his skill set at the same higher learning facility, studying toward his Master's in the Engineering Sciences. He focused on Electrical Engineering and Information Technology, specializing in Computers and Networks. Today, Jonah is integral to Engineering Management Selection, which focuses on the geographic region of Switzerland and surrounding companies. An award-winning professional, Jonah has participated on a team awarded the Korn/Ferry International Excellence in Client Satisfaction Award for Europe.
Working with Manhattan Review, Jonah is a skilled instructor for the GRE in Zurich. He has helped many students boost their scores by more than 100 points, which makes a significant impact on graduate school admissions. Jonah has worked at University of Zurich, so he has an insider's look at how the major Swiss university selects candidates. In his spare time, Jonah enjoys wine tasting, spending time with his three children and FC Zurich, a Swiss football club in the city of Zurich.