GRE Prep Courses in Woodland Hills (California)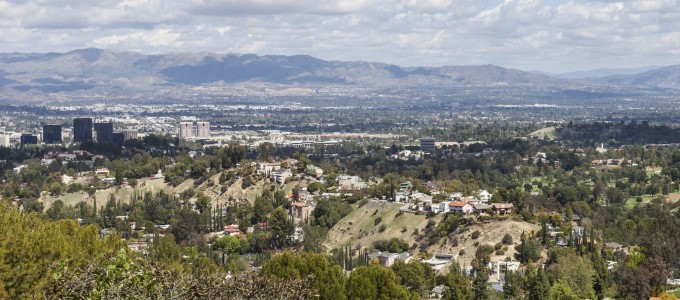 One of the biggest challenges that graduate school applicants encounter during the application process is the Graduate Record Examination, or GRE. It doesn't have to be. With the right tools and resources, the GRE, which is implemented to test verbal and quantitative reasoning, critical thinking, and analytical writing ability can be used as a resource to prove competence and academic aptitude. Manhattan Review can help. Manhattan Review exists to help prospective graduate students, just like you, to get the knowledge and skills you need to score high on the GRE and impress your schools of choice. With the help of our state-of-the-art GRE test prep courses, every aspiring graduate student, no matter what their individual learning style may be, will get the foundation they require to achieve success in Woodland Hills.
For prospective graduate students all around the world, Manhattan Review has been the number one resource for top-rated GRE test prep consulting since 1999. In Woodland Hills, Manhattan Review provides the same unprecedented test prep services, helping more aspiring graduate students and professionals to reach their highest possible GRE test score than any other local test prep consulting service. With the help of experienced and highly trained professionals and academicians, we are able to offer each of our GRE test prep participants the opportunity to design their own learning plan according to their own learning style and needs, which helps drive their success in the program and on test day. At Manhattan Review, we understand that every student is different and has different goals. That's why we offer interactive online courses for our more independent learners, traditional one-on-one classroom instruction with one of Woodland Hills' elite private tutors as well as a host of additional resources to aid our participants in reaching their desired GRE scores. Our library of supplemental learning materials, which includes our GRE practice tests have proven to give our GRE test prep participants a competitive advantage over their peers by helping them to address any areas of concern before they take the exam. Just one example of how Manhattan Review is set apart from any other test prep service in Woodland Hills.
Manhattan Review is highly respected for being instrumental in preparing more students to attend the top graduate programs in Woodland Hills including Pierce College, National University, and California Lutheran University in addition to respected colleges and universities nearby such as Columbia International College, College of Nursing & Technology, California State University Northridge, and Richfield University than any other test prep service. The same is true of the top ranked universities and graduate programs across the country such as MIT, Duke, Yale, Harvard, and Stanford who have also embraced our past participants over the years because they are confident that our participants possess the requisite academic aptitude and can meet their expectations of performance. With the help of state-of-the-art test prep courses in Woodland Hills, you can achieve your testing goals on the GRE and get the tools you need to become the success you were meant to be. Elite private tutors and expertly designed practice tests are also at your disposal when you sign up for GRE test prep at Manhattan Review.

My first class in Manhattan Review was a very good class. George is a very good teacher.
- Hugo (This student took our GRE course.)
Woodland Hills
Primary Course Venue:

Manhattan Review GMAT GRE LSAT Prep
Woodland Hills Teaching Center at the Hilton
6360 Canoga Avenue
Los Angeles, CA 91367

Phone: (818) 436-4351

NOTE: We do NOT typically have staff at the venue, so email us before visiting the venue.
Meet a Woodland Hills GRE Tutor: Jodi L.
Growing up in southern California, Jodi spent much of her free time outside enjoying the nice, sunny weather with her textbooks. An avid reader, Jodi's love for books turned into a thirst for knowledge that ultimately helped to propel her academic success. But she didn't stop there. She also had a desire to be of service as well, always seeking out opportunities to lend a hand to those around her, starting with tutoring her peers on subjects she excelled at in school. Even in college, Jodi always made herself available to help out other students in need, a habit that followed her into her profession as well. Despite all the efforts needed to earn the many professional accolades she has earned to-date, Jodi was sure to make time to both mentor and coach up and coming professionals in her field of computer science and now across a variety of fields and industries as a respected GRE private tutor with Manhattan Review.
Since joining our team at Manhattan Review in Woodland Hills, Jodi has played a pivotal role in helping us to deliver industry-leading GRE test prep consulting to prospective graduate students, enabling them to achieve their best possible score on the GRE. A six-year veteran of our instruction team, Jodi employs what she refers to as the "open classroom" in an effort to get her students more involved in the learning process, to their benefit. Like so many successful instructors, Jodi believes that no question is silly and often engages in many learning games to help her students to feel more comfortable so that they can focus on maximizing their time and the resources available to them at Manhattan Review. While the goal in the GRE test prep program is to get the tools and resources to obtain a high GRE score, Jodi works hard to give each participant the necessary foundation to achieve academic and professional success as well, making our GRE test prep program unlike any other in Woodland Hills.