GRE Prep Courses in Washington DC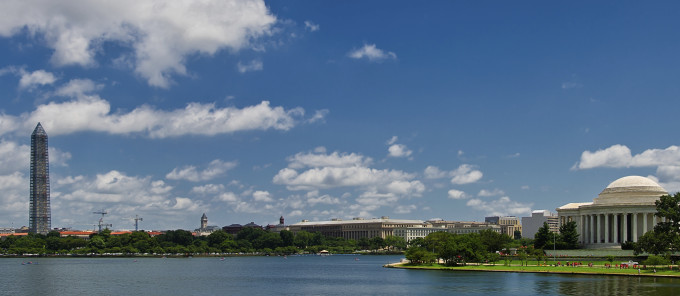 GRE Preparation in Washington DC (District of Columbia)
If you are preparing to take the GRE near Washington DC, don't stress out. This exam does not expect you to memorize years of coursework in math and vocabulary, nor is it designed to trick you. Instead, concentrated study methods with an accurate course syllabus will be your route to the right results. Study smarter instead of longer with Manhattan Review's proven test prep methods. The right GRE test prep can put you on track for a top percentile score.
Start your graduate school career on the right course by creating your smart study strategy. You can choose from a variety of learning platforms, including full-length classroom courses, private tutoring, or Interactive Online Courses. Just find the program that best suits your schedule and unique learning needs. All our course materials are customizable and can be personalized to prepare you for the GRE. Our world-class GRE instructors can help you master this material in a collaborative environment or in a one-on-one setting.
We whittled through Washington DC to find distinguished, highly educated experts who can teach the GRE. Your tutoring services will give you more opportunities to succeed near the District of Columbia and beyond. Our past students have graduated from top programs such as Stanford, CalTech, MIT, Harvard, and others. With the many Fortune 500 companies based near DC, you can advance your academia and land a dream job in your industry.
George Washington University, American University, Howard University, and Catholic University of America all offer graduate programs within the district. In Virginia, University of Virginia, The College of William and Mary, James Madison University, Virginia Tech, and Virginia Commonwealth University house top-ranked graduate level programs. Johns Hopkins University in Maryland is a major contender just north of the District. With a top GRE score, you can select the program most prominent for your field of study. Get the test prep help you need to get into your first-choice school.

I would like to let you know that I took the GRE on Monday, December 6th and earned a score of 1200 (600 verbal, 600 quantitative). I think that I did very well on the essay portion of the test as well but won't receive those scores in the mail for a couple weeks or so. I would like to thank my instructor (George S.) and Manhattan Review for helping me to increase my score so much (I got a 1050 the first time I took the GRE in 2002) Thank you very much.
- Tamara (This student took a GRE class)
Washington DC
Phone: (202) 904-2267

Primary Course Venue:

The Mayflower Renaissance Washington, DC Hotel
1127 Connecticut Ave NW, Washington, DC 20036

NOTE: We do NOT typically have staff at the venue, so email us before visiting the venue.
Meet a Washington DC GRE Tutor: Isabel C.
Isabel graduated from James Madison University at the top of her class with a degree in Media Arts and Design and Print Journalism. She worked as a graphic designer for a Virginia newspaper before turning to a private marketing company to cultivate her skill set as an Art Director. Around this time, Isabel began a cooking blog that has attracted advertising revenue and a healthy foodie following. Exploring new opportunities in art direction, Isabel matriculated at American University in Washington DC, where she studied in the design program for graphic communications. She wanted to learn how to better market her blog but also grow in her industry.
Since graduating from her graduate level coursework, Isabel has been promoted from an associate art director to a senior art director in her company and has transferred to the headquarters in Washington DC. When Isabel isn't putting her interactive design skills to the test or posting delicious recipes, she is spending time with her husband, a physical trainer, and their fun-loving mixed-breed pup. Isabel loves trying out all the hot new restaurants in downtown DC with a particular fondness for tapas and Spanish food. This high scoring GRE student can show you how to reach your own goals and achieve them.