GRE Prep Courses in Warsaw (Poland)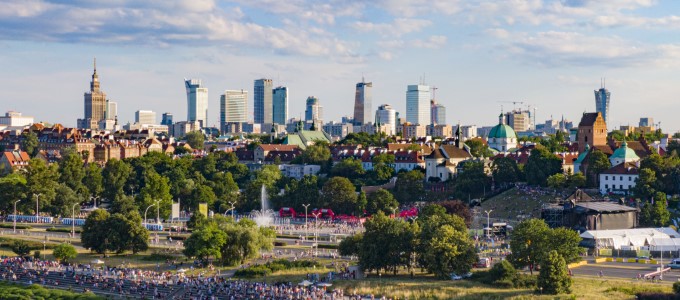 The Graduate Record Examination (GRE) is a requirement for graduate school admission in most arts and sciences disciplines, and it is increasingly accepted for business school and law school admission as well. Manhattan Review in Warsaw offers a number of programs that help local students excel on this vital examination. Warsaw students can reach their target GRE scores with our on-site GRE prep courses, group GRE instruction in online interactive format, or GRE private tutoring in on-site and online formats. We also offer GRE practice tests of the highest quality, and we are the top local resource for application advising services. Founded in 1999, Manhattan Review is an international education company with branches in major European, North American, South American, Asian, and African cities. Our teaching has helped tens of thousands of students achieve their goals for undergraduate or graduate university admission. We are known to educators around the world for the quality of our test prep offerings, which feature the most qualified instructors, the most rigorous course materials, and the most effective student support available in every city we serve. Become a Manhattan Review student today and immediately begin the process of substantially strengthening your applications to graduate school.
There are several advantages to the GRE, which is primarily taken in computerized format (the paper GRE is now offered only in countries that, for whatever reason, cannot provide or do not allow computerized testing). One of these advantages is accessibility. The computer GRE may be taken on almost any day of the year in most countries (the main exceptions are China and Korea, where the computer test is only given three times per month). Another advantage is wide acceptance. Most graduate programs at U.S universities (and many of those in other countries) will consider GRE scores as part of an application package. Finally, the GRE is a strong assessment of important general academic skills that have been widely associated with success in graduate school. The test has a three-part structure, featuring individual sections devoted to verbal reasoning, quantitative reasoning, and analytical writing. Students who have the option of taking the GRE for graduate school admission would be well advised to strongly consider that option.
GRE score expectations at universities can vary widely and may depend on a variety of factors, such as degree level, academic discipline, and specific degree program. Furthermore, it is very common for there to be several sets of GRE requirements within a university. A graduate division, for example, might have one standard, while an individual department has another and a degree program has yet another. The best approach for prospective graduate students is to carefully review the GRE standards published on departmental websites, and if those standards are at all unclear, to contact those departments for more specific information. The setting of target GRE scores is the first step in the GRE learning process, and it is essential that GRE learners have an accurate understanding of the scores necessary for strong odds of acceptance. At Manhattan Review, we are happy to help you calculate optimal GRE scores for your graduate program. Begin preparing for the GRE in Warsaw immediately with Manhattan Review's GRE prep courses and private tutoring.

I wanted to thank you for teaching my class and being such a dedicated instructor. When I first started studying for the GRE I was doing it from complete scratch as I had not done this type of math in many years. I was scoring in the low 300's, and was having trouble with some of the quick math necessary to do well on the test. Our class helped me figure out how to break down problems into commonly found concepts and to quickly do the computation to answer them (by, for example, factoring). I took the GRE this past Friday and scored a 720 in math -- much higher than I had originally hoped for when I started studying. I know your going the extra mile to help, both in tutoring and in class, really made a difference to my score. Thanks again!
- Puja (This student took out GRE Tutoring)
Warsaw
Primary Course Venue:

Hilton Warsaw Hotel
Grzybowska 63
Warsaw 00-844, Poland

NOTE: We do NOT typically have staff at the venue, so email us before visiting the venue.
Meet a Warsaw GRE Tutor: Anson S.
Anson S., originally from Dearborn, Michigan, is a graduate of the University of Michigan (Bachelor of Arts in History) and Western Michigan University (Master of Arts in History). He received GRE scores in the top 1% of all test-takers on both the verbal and quantitative sections of the exam. He served as a graduate teaching assistant while completing coursework for his master's degree.
Anson has been teaching GRE prep in the United States and in Poland for a total of nine years. He began his GRE teaching career in the Chicago area before relocating to Warsaw in 2018. His students have come from almost every GRE-relevant academic discipline, and they have been accepted to master's and doctoral programs at top universities in the United States, Canada, and other countries.