GRE Prep Courses in Vienna (Austria)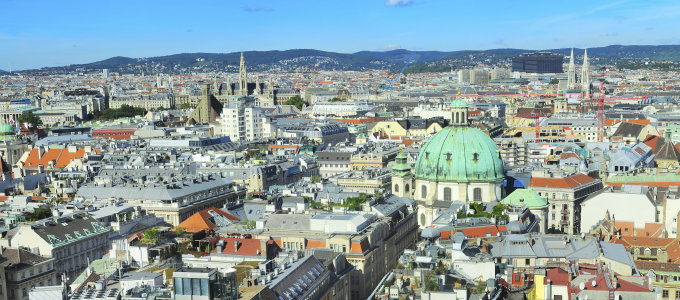 Manhattan Review is a test prep company that offers the most effective teaching for the Graduate Record Examination (GRE) available in Vienna. Area students can choose from our on-site GRE prep courses, online GRE prep classes, or GRE private tutoring, and we also offer application advisory services and GRE practice tests. Manhattan Review has been helping students in Europe, Asia, and North America reach their academic goals since 1999, and our students have been accepted to elite graduate programs at world-class institutions such as Princeton, Yale, Oxford, Harvard, Stanford, Georgetown, the University of London, and the University of Melbourne. Manhattan Review's GRE tutors and instructors are Vienna's most qualified GRE educators, with inspirational teaching styles, strong academic and professional credentials, and highly successful track records. Vienna students who wish to achieve high GRE scores should contact Manhattan Review right away to learn more about our peerless GRE prep services.
The current version of the GRE was introduced in 2011, and it is thus important for students to secure GRE prep resources that are current and relevant to the contemporary GRE (outdated materials are, unfortunately, common in the test prep marketplace). Major changes to the GRE include a scoring scale of 130-170 for the verbal and quantitative sections (instead of the old 200-800), replacement of verbal section sentence completion exercises with text completion, the addition of numeric entry answers and multiple correct responses for some quantitative questions, and computer-adaptive (in-test adjustment of difficulty level) testing by section rather than question. Manhattan Review's GRE prep courses and private GRE tutoring teach students how to study for this latest version of the test with experienced and up-to-date instruction that is supported by the latest research on GRE teaching and learning. Our GRE students avoid trusting their graduate school prospects to obsolete materials, outdated instructional methodologies, or poorly informed teaching.
Graduate-level education is increasingly necessary in order to compete in today's job market. According to the U.S Bureau of Labor Statistics, individuals with a master's degree have both lower unemployment rates (2.4% versus 2.8%) and higher median weekly earnings ($1,341 versus $1,137) than those who hold a bachelor's degree only. Manhattan Review's GRE students have become successful professionals in a variety of fields. Some have pursued business careers at Fortune 500 companies and Vienna firms such as Berkshire Hathaway, Archer Daniels Midland, Prudential Financial, Bank of America, Loeblich & Co., MRC Markets, Promedia Verlag, and Brauerei Ottakringer. Others have thrived in public-sector careers, including education, research, civil service, and philanthropy. You can start working on your future today with Manhattan Review's GRE prep courses and private tutoring.

I would like to let you know that I took the GRE on Monday, December 6th and earned a score of 1200 (600 verbal, 600 quantitative). I think that I did very well on the essay portion of the test as well but won't receive those scores in the mail for a couple weeks or so. I would like to thank my instructor (George S.) and Manhattan Review for helping me to increase my score so much (I got a 1050 the first time I took the GRE in 2002) Thank you very much.
- Tamara (This student took a GRE class)
Vienna
Phone: +1-212-316-2000

Primary Course Venue:

InterContinental Wien
Johannesgasse 28
Vienna 1037, Austria

NOTE: We do NOT typically have staff at the venue, so email us before visiting the venue.
Meet a Vienna GRE Tutor: Gunther A.
Gunther A., who grew up in the small Bavarian town of Pfreimd, was educated at Northwestern University and the University of Michigan, where he completed a bachelor's degree in creative writing and a master's degree in English literature. After finishing graduate school, he began a high school teaching career while publishing short stories and essays in several prominent online magazines. He started working as a GRE tutor in the Chicago area in 2009, and moved to Vienna in 2015 after being offered a job as a writer for a literary magazine based in the area.
Gunther's teaching style emphasizes creative approaches to problem-solving. "My job as a teacher is to guide students toward developing their own unique methods of comprehension, organization, and retention of GRE material," he says. "What could be better than a teaching style based on the student's own ideas?" Gunther's student evaluations indicate that his approach is both popular and successful. His students show impressive average score gains over their initial practice assessments, and he usually has a waiting list for new students.