GRE Prep Courses in Vancouver (Canada)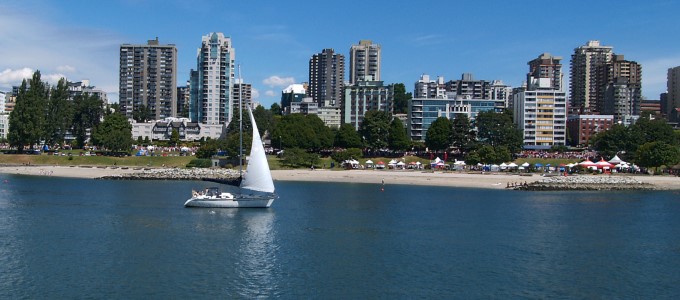 The Graduate Record Examination (GRE) is a standard requirement for admission to graduate programs in most academic disciplines, and students who receive high GRE scores are much more likely to be accepted than students who do not. Manhattan Review is an international educational services company that offers several effective and flexible GRE learning plans in Vancouver, including on-site or online GRE prep courses, GRE private tutoring, and GRE practice tests. We also provide application advising for prospective graduate students in the liberal arts and sciences and MBA admissions consulting for aspiring business students taking the GRE instead of the GMAT. Manhattan Review's on-site GRE courses in Vancouver are intended for students who wish to receive traditional GRE instruction and the benefits of in-person interaction with instructors and fellow test-takers. Our online GRE courses are the best choice for clients who prefer to prepare for the GRE in the comfort of their own homes with the latest in educational technology. Our GRE private tutoring plans are ideal for students who wish to efficiently address their own individual GRE preparation issues via customized and focused instruction. Regardless of the mode of educational delivery, our GRE practice tests offer invaluable assessment and feedback for all GRE learners.
Vancouver students preparing for the GRE must begin the learning process by setting score goals. These GRE benchmarks should be calculated by consulting several relevant data points, especially the averages of all test-takers and the specific requirements of an individual graduate program. About 655,000 would-be graduate students around the world take the GRE each year. GRE verbal scores in the 50th percentile of all test-takers (median scores) are approximately 150.5. Median scores for GRE quantitative and analytical writing fall between 152 and 153 and between 3.5 and 4.0 respectively. Average score ranges are acceptable for some degree programs. The Ed.D. offering at Vanderbilt University's Peabody College of Education and Human Development, for example, requires a composite verbal/quantitative score of 303-305 and reports an average verbal/quantitative score of 306 for matriculated students. Other institutions expect above-average GRE performance, and different GRE benchmarks can exist even within the same department. At UCLA's Department of Health Policy and Management, the GRE quantitative average for master of public health students (157) was much lower than master of science students (166), although verbal scores were roughly the same for both groups. The best strategy for graduate school applicants is to exceed the mean GRE sectional and composite scores of their preferred program's cohort of accepted students, which will give the strongest chances of admission.
Manhattan Review's GRE prep services have helped thousands of students strengthen their graduate school applications and gain acceptance to prestigious graduate programs. Many of our former GRE clients have completed master's and/or doctoral degrees at world-class institutions such as Harvard, MIT, Stanford, the University of Chicago, Princeton, Johns Hopkins, Carnegie Mellon, Yale, Columbia, UC Berkeley, the University of Virginia, Brown, Dartmouth, McGill, the University of Toronto, and the University of British Columbia. After completing their degree programs, many of our past students have been hired by Vancouver's top companies, including Canadian Motion Picture Park Studios, Sustainable Produce Urban Delivery, CTC Bank of Canada, and D3 Security Management Systems. Fortune 500 companies have also hired graduates of our GRE prep courses, such as Dow Chemical, Berkshire Hathaway, Valero Energy, State Farm Insurance, and Wells Fargo. For more information on how Manhattan Review's GRE prep services in Vancouver can help you accomplish your goals, contact us today by phone, email, or online.

I wanted to thank you for teaching my class and being such a dedicated instructor. When I first started studying for the GRE I was doing it from complete scratch as I had not done this type of math in many years. I was scoring in the low 300's, and was having trouble with some of the quick math necessary to do well on the test. Our class helped me figure out how to break down problems into commonly found concepts and to quickly do the computation to answer them (by, for example, factoring). I took the GRE this past Friday and scored a 720 in math -- much higher than I had originally hoped for when I started studying. I know your going the extra mile to help, both in tutoring and in class, really made a difference to my score. Thanks again!
- Puja (This student took out GRE Tutoring)
Vancouver
Primary Course Venue:

Manhattan Review GMAT GRE LSAT Prep
Vancouver Teaching Center at the Sheraton
1088 Burrard Street
Vancouver, British Columbia V6Z 2R9
Canada

Phone: (604) 628-6110

NOTE: We do NOT typically have staff at the venue, so email us before visiting the venue.
Meet a Vancouver GRE Tutor: Artie S.
Artie S., originally from New Haven, Connecticut, is a graduate of Brown University and the University of Virginia. He has been a professional educator at the secondary level for 15 years, and has been teaching GRE prep in the United States and Canada since 2010. His GRE students have been accepted to graduate programs in a number of disciplines, at selective public and private universities.
Artie's student evaluations show that he is equally effective in teaching all sections of the GRE. "I needed help on all three parts of the exam, and I realized that I wouldn't get accepted to graduate school if my scores didn't go up," wrote one recent GRE client. "Artie gave me a precise understanding of GRE content and taught me how to vary my study plans for maximum content retention. The improvements shown on my practice tests were duplicated when I took the real GRE."