GRE Prep Courses in Urbana-Champaign (Illinois)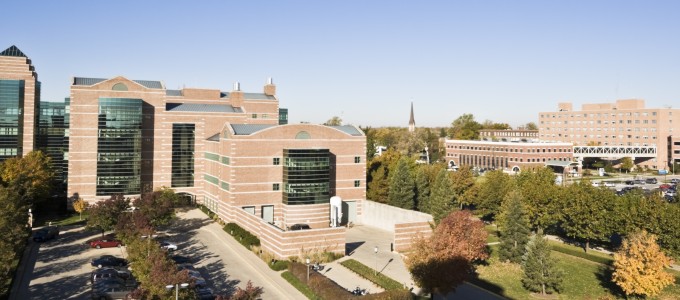 The Graduate Record Examination, or GRE, is a critical component of one's graduate school application. Manhattan Review has been offering students assistance with the GRE exam since 1999, and many students in the Urbana-Champaign area who were looking for assistance with the GRE have been helped by us. Manhattan Review has a wide variety of study options available for students who are looking into potential resources to help them with their studying process. Our group courses, private tutors, and practice exams are all kept updated and relevant to match the current formatting and content of the most recent incarnations of the GRE exam as it continually develops. Manhattan Review also has both in-person and online options available for students depending on their preferences and needs to allow for a wide variety of study choices, and students torn between learning in a group setting or solo can take advantage of Manhattan Review's combo packages that allow you to utilize both options.
An increasing number of students are looking into graduate school programs to further their education and career options, so getting a high score on the GRE exam is an increasingly important measure to take in order to ensure improvement and a high score for a more competitive application. Students who are considering the various graduate school options available to them should also look into the differences between the GMAT and the GRE, as well as whether they can submit the GRE in lieu of the LSAT to the increasing number of law schools that allow for the GRE to be accepted as the standardized test of choice. When one has finished with that research, however, that does not change the fact that performing well on the exam is a requirement no matter which school or what exam you are taking. Having the proper methods to prepare oneself is a key method of preparation.
Students who have utilized the preparation methods than Manhattan Review can potentially offer its students have managed to successfully increase their scores on the GRE exam thanks to their instructors providing them with both an increased knowledge of the material on the exam, and a greater sense of confidence in one's abilities to perform to the best of one's skills on the day of the exam itself. The higher scores on the GRE that are the result of Manhattan Review's instruction have resulted in students from both in and out of the Urbana-Champaign area being able to attend highly ranked universities, ranging from the University of Illinois and other schools in the state of Illinois to Ivy League universities such as Harvard. Students who have worked with Manhattan Review have also gone on to successful careers at Fortune 500 companies both in and out of the Urbana-Champaign area. Contact one of our academic program advisors today to learn more.

My first class in Manhattan Review was a very good class. George is a very good teacher.
- Hugo (This student took our GRE course.)
Meet an Urbana-Champaign GRE Tutor: Jeremy M.
Jeremy M. grew up in the Illinois area and moved to Urbana-Champaign after completing his education at the University of Illinois. He is currently working as a teacher in the area, and has been tutoring students for the GRE exam since shortly after he took it for himself and achieved a high score as part of his goal to achieve a Master's in Education.
Jeremy's methods of helping students to prepare for the GRE exam involve mixing questions from both the math and the English comprehension sections into a combined makeshift practice test, which he believes helps students prepare themselves mentally for the combination of information they will need for the exam itself. When he is not tutoring for the GRE exam, Jeremy likes to spend his time playing guitar.