GRE Prep Courses in Toronto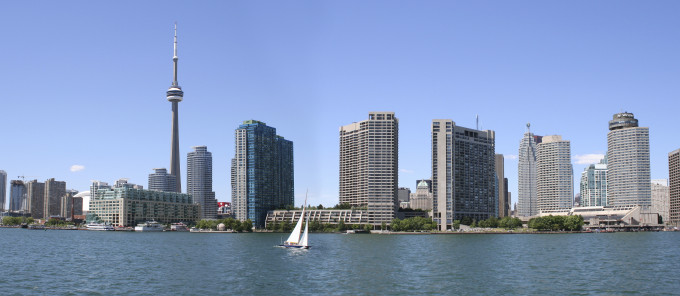 GRE Preparation in Toronto (Canada)
The GRE may seem convoluted and complex, with multiple study areas and years of coursework crammed into a short timeframe to review. Manhattan Review can help you master the correct concepts in this time, concentrating on the tactics and core subjects that will boost your score. We have broken down the intricacies of this exam, so you don't have to guess about what to study. Instead, you can approach the exam with knowledge and confidence.
Nowadays, taking your education to the next level is aligned with the best job opportunities and career tracks. Become the subject expert in your field of study by pursuing the full extent of higher learning available in your discipline. Whether you are aspiring to be an artist or an engineer, a teacher, consultant, medical professional, or marketing associate, your graduate level degree will do wonders for your resume. You set yourself apart from other candidates with less education, who are therefore less qualified for these competitive openings.
Manhattan Review has been helping students attain top scores on the GRE in Toronto since 1999. We offer several learning platforms to give students more options and flexibility to find the right fitting course mode. Interactive Online Courses make it easy to connect to our industry leading course syllabus. Join the classroom remotely from your home or office to integrate GRE test prep into your already full schedule.
Or, attend the full-length classroom courses in person for more collaboration with a world-class GRE tutor right in Toronto. The classroom environment appeals to students who benefit from the rigorous and organized structure of this learning environment. For more focused attention, private tutoring brings this attention to a one-on-one interaction between a skilled GRE tutor and a dedicated student. In all these platforms, we prepare students to achieve scores in the top percentiles for better results during the graduate school admissions process.
University of Toronto's School of Graduate Studies enjoys international acclaim and competitive admissions. A top GRE score would help you secure a spot in one of the school's many distinguished programs. Master's programs abound at York University, with a full range of distinguished degree options (more than 50+, in fact) capable of securing your steady income post-graduate studies. Why not try Ryerson University's Yeates School of Graduate Studies strategically nestled in downtown Toronto? Whether you want to go to U of T or a number of other smaller schools, you can earn the right to pick your program by submitting a top GRE score to bolster your best graduate school application.

I was most impressed with how efficient Vince was with everything, he came prepared and he knew what he was talking about. I liked the efficiency. I already came in with a good idea with what I needed to work on and Vince was great in attacking my weaknesses. I cannot think of anything I disliked or that he could improve about his teaching style.
- Jackson (This student took our GRE Tutoring)
Toronto
Primary Course Venue:

Manhattan Review GMAT GRE LSAT Prep
Toronto Teaching Center at the Sheraton
123 Queen Street West
Toronto, Ontario M5H 2M9
Canada

Phone: (416) 628-9976

NOTE: We do NOT typically have staff at the venue, so email us before visiting the venue.
Meet a Toronto GRE Tutor: Mark W.
Mark is an avid scholar currently pursuing his Publishing Certificate at Ryerson University. He attained his MSc in Medical Science with a 4.0 GPA at University of Toronto after earning his undergraduate degree in Neuroscience, also at U of T. Mark has written published articles for medical journals in print and web formats. In addition to his full-time, fast-paced medical track, he offers private tutoring for standardized tests, including the GRE. Able to adapt his teaching style to support individual learning needs, Mark is a great addition to Manhattan Review.
Mark has been tutoring for six years and before he began working on test tutoring, Mark had experience mentoring for English, science, biology, and neuroscience – back in his own days hitting the books. Mark scored an 800 in GRE Quant, and a 670 in Verbal. His Biology GRE score was in the 97th percentile. Up-to-date with the revised GRE, Mark is an excellent resource for his students. In his spare time, he enjoys working out, reading crime fiction, and spending time with his friends and family.