GRE Prep Courses in Tokyo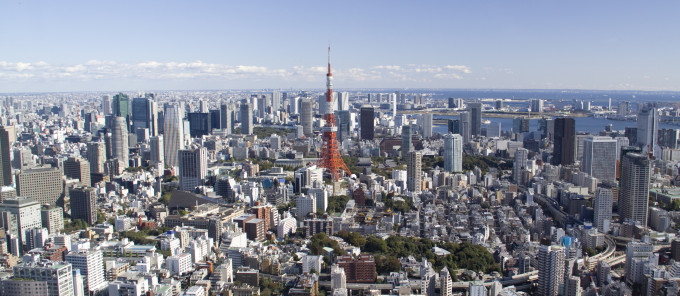 GRE Preparation in Tokyo (Japan)
The GRE® revised General Test is known as the only admissions test where you can skip questions, change your answers, and take control of your test-taking for graduate or business admissions. This means that the material covered is only part of the study process. In addition, test takers must master the skills and strategies to maximize their test-taking potential. Get ahead of the curve and skip the ineffective study methods with the help of Manhattan Review's expert test prep professionals.
Instead of worrying about the GRE, you can take proactive steps to secure your very best results. Skip the do-it-yourself flashcards and textbooks that cover an overwhelming amount of curriculum you'll quickly forget. You can choose from Manhattan Review's full-length classroom courses, Interactive Online Courses, or private tutoring services to get all the information you need in a manageable format that makes sense. Drilling fact after fact is ultimately an ineffective method to approaching test prep.
Since 1999, our boutique test prep company has spread to major cities around the globe. We work with ambitious academics ready to jumpstart their career and future job prospects. In Tokyo alone, we have helped students get accepted to top-ranked graduate school programs across Asia, Europe, and North America. Regardless of your industry, we can help you cultivate your career candidacy through higher education.
In Tokyo, we have mentored alumni of Keio University, The University of Tokyo, Kyoto University, Waseda University, Nagoya University, Hiroshima University, and Kyushu University. Wherever you want to continue your studies and advance your academic acumen, our talented Tokyo tutors are here to help you accomplish your goals.

My first class in Manhattan Review was a very good class. George is a very good teacher.
- Hugo (This student took our GRE course.)
Tokyo
Primary Course Venue:

InterContinental Ana Tokyo
1-12-33 Akasaka, Minato
Tokyo Prefecture 107-0052, Japan

Phone: +81-3-4589-5125

NOTE: We do NOT typically have staff at the venue, so email us before visiting the venue.
Meet a Tokyo GRE Tutor: Bernard H.
Bernard grew up in Southern California in the United States. He attended CalTech, graduating with a 4.0 GPA and several trophies from playing in the university's baseball program. After he graduated, he worked as an Account Executive for major firms, earning a reputation as a prestigious professional in sales. At the advice of a mentor in his firm, Bernard attained his graduate degree at Berkeley, bringing his career to soaring new heights.
Ever hear that expression, "He can sell snow to Eskimos?" Well, Bernard consistently connected with executives at top companies and networked with notable names around the globe. He presented sales seminars about the benefit of his company's product and service – a tech-related business-to-business program that streamlines a business' bottom line. It wasn't long before other firms recruited Bernard, and his line of work took him to Hong Kong, China, Indonesia, and South Korea.
Eventually, Bernard decided to settle down since he met his wife while he was traveling. The couple now lives in Tokyo with their son and two German Shepherds. As a Manhattan Review tutor, Bernard has helped students prepare effectively for the GRE exam. If he sells his students anything, it's the confidence that they'll have the tools and resources to make their scores skyrocket.