GRE Prep Courses in Sofia (Bulgaria)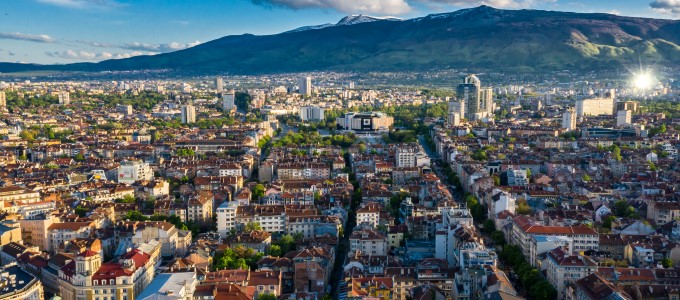 The GRE exam (Graduate Record Examination) is our second-most requested course preparation that we offer to our students. Offering this exam prep all over the world, from the States to Europe, Asia and Middle East, we are experienced in all kinds of course options like online classes, private tutoring or specilized practice test preparation. Sofia is one of the locations where we work with students with various needs become very successful. Some of the best universities have accepted our formal students here, such us MIT, UC Berkley, Stanford, University of of Bocconi, London Business School and many others. Among the companies that hire students, who took our classes, are Allianz, Experian, KBC, Volkswagen, and many other successful local companies. Make the step to brighter future and contact us via email or over phone. With the help of our advisoury team we will find the most suitable prep for you according to your needs.
To give a blanket definition of a good score for the GRE is not so clear for all the universities. Some of them require good scores in both verbal and quantivative, while for others a high score in only one of sections is enogh. It is necessarily to check directly with the school you want to apply for or with former students of that school. Of course, our senior GRE tutors are qualified to help you deteminate the score you need to have to a better chance of admission to a specific school and to create a special plan to achieve it. However, if you want to have an idea about a potential good score, you should probably aim for around 160 in both quant and verbal and more then 4.0 in the writing section. For more details regarding the possible scores and chances to enter a specific school, you will want to communicate with your tutor and make a program in order to succeeed.
With Manhattan Review GRE programs and help of a qualified instructor, this will be definitely possible. During your course, we will give you inside tips and strategies how to achieve higher score and get accepted in high range schools. All your weak areas are our motivation to help you improve. We will show you how they will become your strengths and do that for the right amount of time. Our tutors in Sofia are very qualified and with many years teaching experience. They will work with you at any topic you feel insecure and will be available to help you out even outside of the sessions via email. With a mix of great instructors and strong program, based on your specific needs, Manhattan Review will provide you with the preparation you search from long time ago. As a company with many years teaching experience with some of the best tutors in the industry, we will be your guideline on the road to the success.

I wanted to thank you for helping me with the GRE prep and let you know that your teaching tactics worked! I took the exam yesterday and got an 800 on the math, 570 on the verbal and who knows about the writing but hopefully it's not below a 4! The verbal is tricky with those silly words but I am happy with my score and ready to walk away from this ETS madness. Thanks again and all the best!
- Sophia (This student took a GRE class)
Sofia
Primary Course Venue:

Hilton Sofia
1 Bulgaria Blvd
Sofia 1421, Bulgaria

NOTE: We do NOT typically have staff at the venue, so email us before visiting the venue.
Meet a Sofia GRE Tutor: Jane R.
Jane R. is native English-speaking teacher from Sydney. She earned her bachelor of Finance from Sydney Business School and holds MBA from Hong Kong University of Science and Technology Business School. What brought her here was love, and she is happy to be in Sofia since 2010. As a senior GRE tutor with 98th percentile in her personal achievement, she has helped many of her students in Sofia to achieve that score as well.
Jane started her teaching career in Hong Kong among her studies there and continue doing it in Thailand and Manila, where she also worked in that sector. She has worked with students from a full spectrum of ages, from high school to business school applicants. She enjoys having a chance to take part of achieving their dreams, and that makes her happy. Her former students have graduated from universities like Yale, Columbia, UC Berkeley and Cambridge and many high range private local schools. In her free-time she likes to paint and visit art galleries.