GRE Prep Courses in Singapore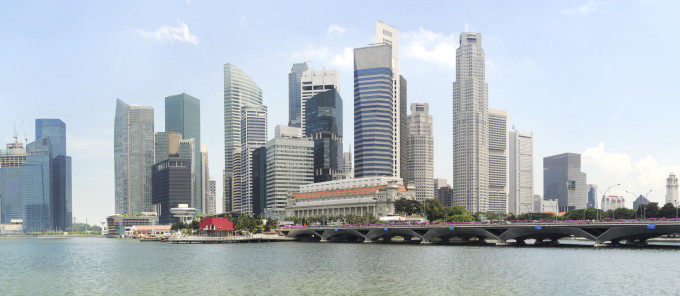 GRE Preparation in Singapore
Singapore may seem like a small place, but it's actually a heavy hitter in the sphere of higher education. Global reports and international rankings have revealed that Singapore houses a cluster of colleges and universities of prestigious praise. For students seeking top scores on the GRE in Singapore, we have the tools and specialized private tutors to help you succeed.
In recent rankings by subject, the National University of Singapore (NUS) shows high performance across the board. That means that students studying in a variety of fields can move forward in higher education to hold a Master's degree. As you bring your academia to the next level through graduate school, you could choose one of the top-ranked subject programs at NUS, including mechanical engineering, geography, law, computer science, accounting and finance, materials science, pharmacy, communication and media studies, statistics, and modern languages. Of course, this is just one example.
Nevertheless, Singapore accommodates a wide-ranging breadth of programs for the graduate level of studies. Singapore University of Technology and Design has developed a partnership with Massachusetts Institute of Technology, an example of the opportunities for American nationals and students worldwide to extend their education into Singapore's most promising programs.
At Manhattan Review, we help you prepare for the GRE strategically to ensure your success. We are confident in our test prep methods because we have been coaching students into top programs since 1999. In the U.S., we have guided our test-takers to programs at the Ivy League institutions and top-ranked academic facilities. Worldwide, our many locations have opened up a local channel for students to thrive and attain the results they want. As you prepare for the GRE, get the specialized attention you need to reach your full potential.
Our GRE test prep services include full-length courses in the classroom, Interactive Online Classes for convenient virtual study, and the personalized attention of a professional GRE tutor. All of these services are conveniently located in Singapore, where your Master's degree will catapult your career to new heights of success. Your graduate-level studies will make you more valuable as you rise up the ranks of any profession. Let's start your journey by picking the GRE test prep right for you.

I wanted to thank you for teaching my class and being such a dedicated instructor. When I first started studying for the GRE I was doing it from complete scratch as I had not done this type of math in many years. I was scoring in the low 300's, and was having trouble with some of the quick math necessary to do well on the test. Our class helped me figure out how to break down problems into commonly found concepts and to quickly do the computation to answer them (by, for example, factoring). I took the GRE this past Friday and scored a 720 in math -- much higher than I had originally hoped for when I started studying. I know your going the extra mile to help, both in tutoring and in class, really made a difference to my score. Thanks again!
- Puja (This student took out GRE Tutoring)
Singapore
Primary Course Venue:

Hilton Singapore
581 Orchard Road
Singapore SG 238883, Singapore

NOTE: We do NOT typically have staff at the venue, so email us before visiting the venue.
Meet a Singapore GRE Tutor: Kaito N.
Originally from Japan, Kaito traveled to the United States on full scholarship to Columbia University where he received his BA and MA in Education. After finishing graduate school, Kaito began cultivating experience and adding to his educational portfolio. In sum, this spans more than a decade in five different countries – the U.S., Argentina, Chile, Japan, and Singapore. His professional experience has expanded to include academic counseling, test preparation, language studies, and a wide range of individual subjects. Having scored in the 99th percentile on the TOEFL and GRE, Kaito is an impeccable resource for students seeking top test scores.
Now a teacher in Singapore, this educational leader's world-class experience has culminated in a high success rate in his classroom. His students often tout his sense of humor, patience, and innovative learning approaches in their raving reviews of this GRE instructor. Kaito is an experienced educator who has the skill set to help his students perform ahead of the curve on the GRE. As a web developer, Kaito is currently working on an online learning space for students and teachers to share information virtually. He also enjoys drawing and spending time with his girlfriend, a full-time MBA student at Nanyang Business School.