GRE Prep Courses in Shanghai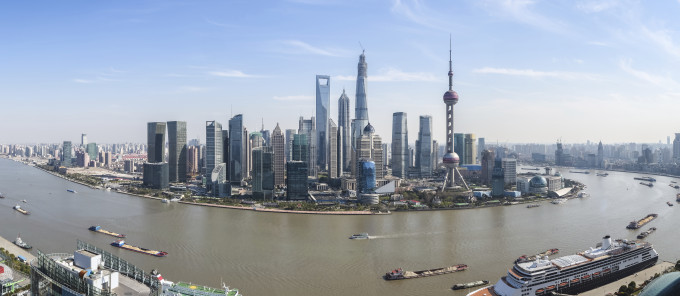 GRE Preparation in Shanghai (China)
Students who are lookig for top GRE scores need to come up with a study plan and then stick to the strategy. Here at Manhattan Review, we have analyzed and deconstructed the exam to formulate GRE prep courses with a proven record of success. Our GRE courses are able to meet the learning needs of every type of student in the Shanghai area. It's up to you: you choose the approach that works best for your schedule and the way you learn, and we break down the GRE for you. Since we've been in this business since 1999, we know exactly what to expect from the GRE, and our syllabus will help you strategically and efficiently prepare for the test.
We've searched Shanghai for the most well-educated, intelligent instructors, and then equipped these tutors with our proven test prep method. Your studying and test prep in Shanghai will open doors to opportunities both close to home and around China. Students who have studied with us in the past have gone on to graduate from top schools such as Fudan University, Beijing University, and Tsinghua University, among many others. Take your education to the next level and the Fortune 500 companies all over China will compete for your career.

I was most impressed with how efficient Vince was with everything, he came prepared and he knew what he was talking about. I liked the efficiency. I already came in with a good idea with what I needed to work on and Vince was great in attacking my weaknesses. I cannot think of anything I disliked or that he could improve about his teaching style.
- Jackson (This student took our GRE Tutoring)
Shanghai
Primary Course Venue:

Sheraton Shanghai Hongkou Hotel
59 Siping Road
Shanghai 200086, China

NOTE: We do NOT typically have staff at the venue, so email us before visiting the venue.
Meet a Shanghai GRE Tutor: John K.
John is a highly praised tutor for Manhattan Review. Being an inquisitive and driven student, John has earned his Master's Degree in Philosophy from the Chinese University of Hong Kong. However, while John obviously has a love of philosophy, his true passion lies in writing. After graduating, he took a couple of years off to work part-time and write his book of poetry, which was just published last February.
Once he had reached his goal, John found himself wanting to be in the classroom again, and that's when he began tutoring. His students constantly praised his thoughtful and inquisitive approach, saying that John was able to inspire and relate to his students in a way that their past tutors or instructors had not been able to.
When John moved to Shanghai last August, a friend mentioned Manhattan Review, and John has happily been working with us ever since. His students here have continued to praise him, often citing him as the reason they passed the GRE at all. When John is not tutoring, he enjoys reading inventive works of fiction, brushing up on his Ancient Greek, and going for walks with his dog Lucy.