GRE Prep Courses in Seoul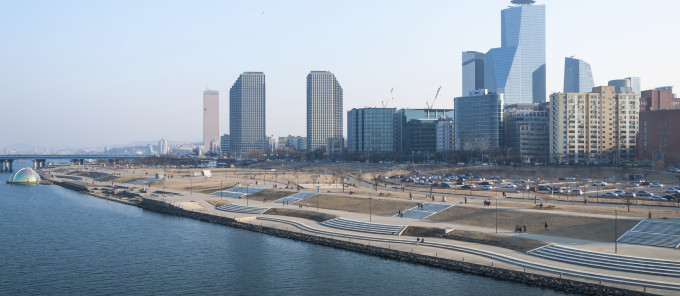 GRE Preparation in Seoul (South Korea)
"Anything worth doing is worth doing right" is the mantra of the thorough and ambitious student. This idea supports the notion that following through with higher education is a streamlined route to success. Take your skill set and academic training to its height by continuing your education with a Master's program. This strategy is a sure way to differentiate your qualifications from the many other candidates competing for big-break job openings and opportunities. In Seoul, throughout South Korea, and globally, you can get a graduate degree that kicks up your credentials to a whole new level.
Let's jumpstart your resume together. With the help of Manhattan Review, you can learn from the established methods and professionals launching students' careers since 1999. We have the resources and right materials to bring you closer to your top score on the GRE. Rather than rely on flashcards or other faulty methods, make sure your study plan has a proven track record for success. Past students have raved about our experienced educators, simplified course syllabus, and effective approach to graduate school admissions.
You can choose to take a classroom course to work in an environment of peers along with a top tutor in Seoul. If you would rather concentrate on specific weaknesses, get the syllabus tailored to your unique needs with private tutoring sessions. Then again, you may have very limited time free for studying. If this is the case, all you need is a working Internet connection and a laptop to plug into our programs. Our Interactive Online Courses allow you to prepare for the GRE in Seoul and get the benefit of all our great materials in a remote learning environment. Especially for the time-crunched, this could prove much more efficient and successful than studying on your own.
We hire experts who are well acquainted with the GRE exam. Many have traveled internationally to pursue degree programs and grow professionally. With our Masters-level educators, you are ensured a high quality learning environment no matter which study platform you prefer. Rather than feel intimidated about the standardized exam, you can rest assured that this component of the admissions process is all set.
We have coached students toward top percentile GRE scores, opening the doors to graduate programs at Keimyung University, Chungnam National University, Cheju National University, Chung-Ang University, Kookmin University, Seoul National University, Pusan, Yonsei, and so many more. South Korea is a powerhouse of opportunities; all you have to do is leverage the world-class learning tools of our boutique test prep company.

I was most impressed with how efficient Vince was with everything, he came prepared and he knew what he was talking about. I liked the efficiency. I already came in with a good idea with what I needed to work on and Vince was great in attacking my weaknesses. I cannot think of anything I disliked or that he could improve about his teaching style.
- Jackson (This student took our GRE Tutoring)
Seoul
Primary Course Venue:

Sheraton Seoul D Cube City Hotel
662 Gyeongin-ro
Guro-gu, Seoul 152-887, South Korea

NOTE: We do NOT typically have staff at the venue, so email us before visiting the venue.
Meet a Seoul GRE Tutor: Chan W.
Chan moved to Seoul as a teenager when his parents relocated for a professional venture. Always fascinated by the arts, Chan immersed himself in the unique museums and art galleries of South Korea. He loved spending his days at Annex of National Museum of Contemporary Art, which is located inside the enchanting grounds of Deoksugung Palace, right opposite of City Hall. In picturesque places such as these, Chan was inspired by the beauty and history of his new locale. As he developed his own interest in painting and sculpture, this student decided to attend Baekseok Arts University, which houses about 3,000 students. In the smaller classroom environment, Chan was able to cultivate his artistic expression, even exhibiting some of his works at local establishments.
After graduating with a degree in Painting, Chan wanted to continue honing his craft. He continued toward his master's degree at the Department of Fine Art at Korea National University of Art. Now an avid artist with buzzed about up-and-coming potential, Chan balances his time in his studio with GRE lessons teaching students. Knowledgeable of the GRE exam and graduate school admissions in South Korea, Chan is an excellent resource with tons of charisma in the classroom setting. His creativity is an asset in the classroom environment, and he is known for his high energy and positive GRE test prep.