GRE Prep Courses in Scottsdale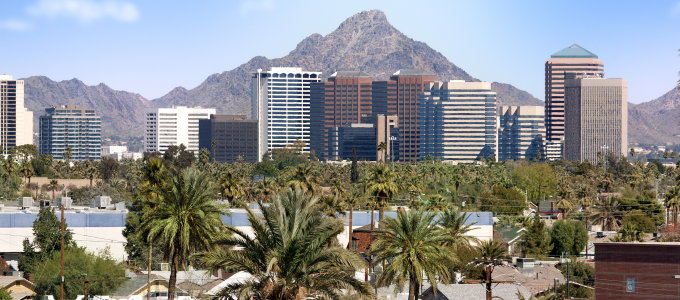 As one of the most widely used standardized tests around the world, the Graduate Record Examination, or GRE, is perhaps the biggest challenge that prospective graduate students encounter as part of the application process to get into graduate school. While some graduate school hopefuls will feel confident in their ability to adequately prepare for the GRE on their own, many will not. The likely reason being that they are still employing their old, previously rendered tried and true, test preparation methods, and it proves to be unsuccessful for them. At Manhattan Review, we know exactly how to help students overcome this obstacle, starting with our top rated GRE test prep courses right here in Scottsdale.
For over 15 years, Manhattan Review has been specializing in the delivery of world-class GRE test prep services with one goal in mind -to help prospective graduate students achieve academic success. How do we accomplish this? By offering the best customizable program possible. Specifically, our state-of-the-art program gives graduate school hopefuls access to interactive online courses, elite tutors, who just so happen to represent the top professionals in their fields, as well as access to a myriad of other online tools and resources such as GRE practices that help prep students for actual test day. When prospective graduate students come to Manhattan Review, they not only receive the most superior form of GRE test prep, but they also come away from their experience having gained necessary knowledge and skills to lead a successful life, both academically and professionally.
Our unprecedented GRE test prep program at Manhattan Review has garnered a great deal of respect from the greater Scottsdale community, including both higher education and businesses. All of the top graduate schools and programs in Scottsdale and the surrounding area have all eagerly embraced our past participants because over the years our students have proven to be the best and brightest that Scottsdale has to offer. And it doesn't stop there. All of the top employers in the area, including Discount Tire, Go Daddy, JDA Software, Kahala, Kona Grill, Magellan Health, Paradise Bakery & Café, P.F. Chang's China Bistro, Taser, United Blood Services, Honor Health, General Dynamics C4 Systems, Scottsdale Unified School District, City of Scottsdale and International Cruise & Excursions, Inc. (ICE), have also endorsed our past participants by hiring them to work for their companies. There is no greater compliment to Manhattan Review than to have our students embraced throughout all of Scottsdale and for that reason and so many more we continue to invest in the up and coming talent in Scottsdale, giving them both the academic tools to succeed in graduate school and after as a professional.

Bill was wonderful! He was most helpful very thorough and patient. He explained everything multiple ways and answered all our questions. I appreciated the solutions work he did.
- Linnet (This student did GRE tutoring)
Scottsdale
Primary Course Venue:

Manhattan Review GMAT GRE LSAT Prep
Scottsdale Teaching Center at the Garden Inn
7324 East Indian School Road
Scottsdale, AZ 85251

Phone: (480) 478-1309

NOTE: We do NOT typically have staff at the venue, so email us before visiting the venue.
Meet a Scottsdale GRE Tutor: Haden P.
Every so often, Manhattan Review lands a gifted and talented tutor with a background similar to that of Haden. Born in rural Texas, Haden's family moved to Arizona when he was just ten years old for his father's job transfer. Despite the shake-up that moving to a new city initially brought on, it didn't take long for Haden to make the necessary adjustments and dove right into to his academics. By the end of high school Haden was staring at multiple scholarships from some of the top schools in Scottsdale and around the country, largely due to his nearly perfect academic record and his SAT score in the 99th percentile. With a Bachelor of Science in Information Systems and then going on to pursue a Master of Science degree in the same field of study, by the time Hade graduated from Arizona State University, he was more than ready for an entry level management position at one of the top information systems and technology companies in the area.
While working his way up to a senior level management position, Haden gained some professional experiences that gave him the opportunity to explore an untapped talent of his: mentoring and coaching. However, it wasn't until the urging of one of his subordinates that he began to seriously entertain the idea of making a difference with up and coming professionals in Scottsdale. Since joining Manhattan Review's team of elite tutors, Haden has played a pivotal role in helping us to deliver the highest quality GRE test prep services that we are known for delivering to prospective graduate students. Haden not only takes the necessary time to ensure that his students are grasping the material, but also helps them to make the necessary connections to how what they're learning fits into the grander scheme of their academic and subsequent professional careers. Haden is a true inspiration to our students at Manhattan Review in Scottsdale and we are lucky to have him as part of our team.