GRE Prep Courses in Sao Paulo (Brazil)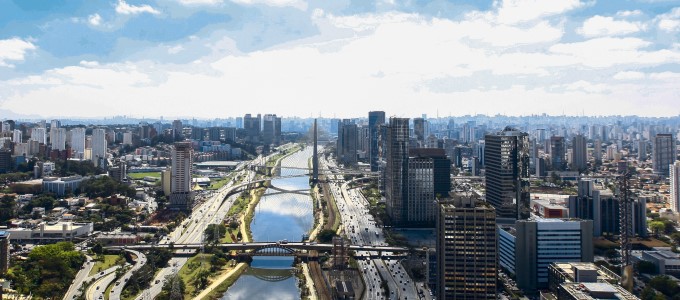 The Graduate Record Examination (GRE) is among the most taken tests for acceptance in undergraduate and graduate schools for Sao Paolo residents. Manhattan Review includes a variety of GRE prep services for maximizing your GRE score on the exam. Students who are looking for traditional test preparation can enroll in our GRE group classes, offered onsite or live online using modern multimedia. For the ones who would like to work specifically on particular areas and want to achieve a top score, we can offer our private tutoring with an expert GRE instructor. This option is much more flexible and based on students' needs. Manhattan Review is the author of high-quality study materials, which come as an addition to your studies. The GRE practice test is another bonus, which gives you more chances to exercise and increase your test-taking skills. Since our foundation in 1999, we have been giving many students a plan how to pass the GRE and continue improving our services worldwide for your success. Discover Manhattan Review's quality GRE prep services by contacting us now via email, over the phone or online.
The GRE exam can be taken a maximum of 5 times a year and is valid for a duration of 5 years. The exam can be done on paper or on the computer, and it continues for 15 minutes more than the GMAT. Usually both exams are very similar and are both part of the requirements for acceptance in Master's programs, mainly in the US schools. Some students do not have any specific preference for either one of the exams because of their similar level and content. Both of them have 3 parts - Verbal Reasoning, Quantitative Reasoning, and Analytical Writing. There is some slight difference in the difficulties of the verbal and quantitative sections. The GMAT exam is more difficult in the Quantitative section, while the GRE's Verbal Reasoning section involves much more grammar and is considered more difficult than the GMAT for non-native English speakers. Manhattan Review has expert tutors in both GRE and GMAT preparation and can support each one of the student's choices with high quality preparation and additional helping materials.
Achieving your ideal GRE score is Manhattan Review's goal. We have different tools to do that, including expert guidance from our tutors, along with high quality materials and GRE practice tests that are very similar to the real ones. They are a great tool to check a student's level and find their weak areas and the specific things they need to focus more on in order to improve their performance. Before making a study plan for your preparation, we will need to know more about your level, background and learning approach, so we have a starting point of the course program, that we can offer you. For having the right goal, we also recommend our students to check the score requirements of the university that they want to be accepted to, and compare them with their score achievements so far. In between, we will provide the GRE score improvement program and find you a tutor, who will work with you in making the needed score possible. Make this process easier by taking Manhattan Review's GRE prep services in Sao Paolo.

Bill was wonderful! He was most helpful very thorough and patient. He explained everything multiple ways and answered all our questions. I appreciated the solutions work he did.
- Linnet (This student did GRE tutoring)
Sao Paulo
Primary Course Venue:

Grand Hyatt Sao Paulo
Avenida das Nacoes Unidas 13301
Sao Paulo 04578-000, Brazil

NOTE: We do NOT typically have staff at the venue, so email us before visiting the venue.
Meet a Sao Paulo GRE Tutor: Keith C.
Keith C., a native Australian, attended an elite high school in Melbourne, where he prepared and took the GMAT, scoring in the top 5 percent. He graduated from Berkeley University with a degree in Marketing and started working as a marketing researcher for a famous US pharmaceutical company. In Sao Paolo, he continues his marketing career with an international company with great success.
Keith's teaching style combines theory and practice questions as a perfect mix of GRE preparation. Other exams he teaches are the GMAT, SAT, ACT, TOEFL, and IELTS. His former students are now learning in prestigious universities in the USA, Australia, Asia and Europe. Outside of his work, he likes to attend football games and go to the beautiful Brazilian beaches.