GRE Prep Courses in Riyadh (Saudi Arabia)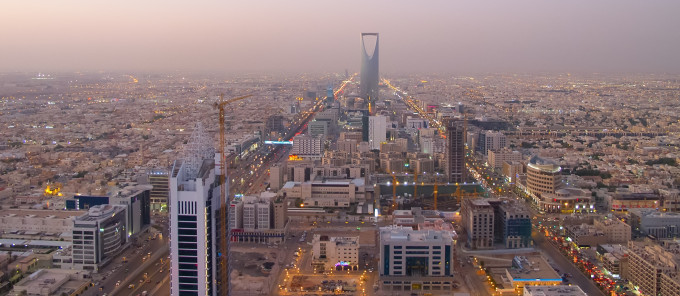 The Graduate Record Examination, or GRE, is an exam whose popularity and reputation have been growing through the years as an increasing number of students look to attend graduate school to further their education and careers. Students in the Riyadh area who are looking for assistance with their GRE preparation should look to Manhattan Review, who has been helping students with their GRE preparation since 1999 and remains the best choice for standardized test prep of all sorts. Students in the Riyadh area can take advantage of the wide variety of services that Manhattan Review offers for GRE studying, including group courses, private tutoring, and practice exams that can be taken either solo or in combination with one another to ensure a strong performance on the day of the exam. Students who choose to take advantage of the study options offered by Manhattan Review will also find that they will receive a number of benefits in the process of learning the material.
Manhattan Review instructors all have several years of experience with helping their students master the material that is covered on the GRE and other standardized tests, and each of them keeps up to date with the exam by retaking it. Manhattan Review's practice tests are also kept up to date to reflect the current formatting and content of the exam, ensuring that students will be able to self-study in a way that will help them know what to expect on the GRE. Students who take a group course or private tutoring with Manhattan Review have the ability to take it either in-person or online depending on what they feel would be the best approach for their needs. Students who work with an in-person tutor can utilize any location in the Riyadh area that works for both instructor and student to hold a session, and tutors offer their students the ability to customize their lesson plans as necessary so as to ensure a well-rounded performance on the day of the exam.
Students who have worked with Manhattan Review tutors for their GRE exam preparation period have managed to develop a stronger grasp of the material on the exam, leading to a stronger and more well-rounded performance when they take it for themselves. Students have taken advantage of the higher scores they have earned on the GRE to gain admission at a wide variety of graduate schools across the world. Manhattan Review alumni have gained acceptance to schools such as Harvard, Yale, Oxford, Columbia, Rice, Loyola, Bates, Emory, Brown, Dartmouth, University of Chicago, and many others in a wide variety of locations and disciplines. Students have also used the academic backgrounds of these schools to gain positions at a wide variety of different companies, including Riyadh-located Fortune 500 companies such as Saudi Aramco and Saudi Basic Industries, along with companies generally located outside of Riyadh such as Bank of America, JP Morgan and Chase, Walmart, Apple, Microsoft, and many more. Call or email one of Manhattan Review's academic program advisors today to learn more about our options for GRE preparation.

I was most impressed with how efficient Vince was with everything, he came prepared and he knew what he was talking about. I liked the efficiency. I already came in with a good idea with what I needed to work on and Vince was great in attacking my weaknesses. I cannot think of anything I disliked or that he could improve about his teaching style.
- Jackson (This student took our GRE Tutoring)
Riyadh
Primary Course Venue:

Sheraton Riyadh Hotel & Towers
King Abdullah Road, Al Wurud
Riyadh 12216, Saudi-Arabien

NOTE: We do NOT typically have staff at the venue, so email us before visiting the venue.
Meet a Riyadh GRE Tutor: Phil C.
Phil C. came to the Riyadh area after many years of living in Abu Dhabi because of having more acquaintances in the city. He has been working as a tutor for both the GMAT and GRE exams for several years, and also helps students who have gotten into graduate schools in the Riyadh area (or elsewhere via online tutoring) with their coursework.
Phil's approach to the GMAT and GRE exams involves ensuring that students fully understand an individual topic covered on the exam before moving onto the next one via a makeshift syllabus of sorts, allowing for students to more deeply understand their own strengths and weaknesses. When not tutoring students, he likes to attend sporting events, especially basketball, and go to the gym.