GRE Prep Courses in Providence (Rhode Island)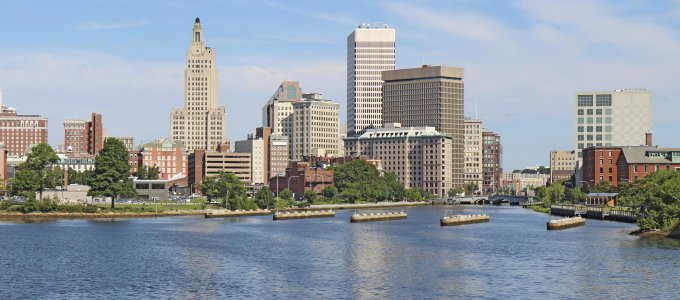 Every year, over a half a million prospective college students apply to graduate schools all around the world. Most, if not all, of those graduate schools as well as over 1,000 business schools require the Graduate Record Examination, or GRE, for entrance into their graduate programs. Designed to assess verbal reasoning, quantitative reasoning, and analytical writing, the GRE is more than just a mere step in the application process. It is also used to determine which graduate school hopefuls will get the coveted top spots at the most prestigious universities. In order to earn those top spots, prospective graduate students will have to rely on more than just their traditional test preparation methods as they may prove outdated or not rigorous enough to help them adequately prepare for such an undertaking. At Manhattan Review we specialize in helping students, just like you, acquire the necessary knowledge and skills that they need to reach their GRE testing goals.
Since 1999, Manhattan Review has been the industry leader in GRE test prep services in Providence. With a state-of-the-art program that is fully customizable, Manhattan Review gives the students control over the design of their individual learning plan. This allows them to modify their plans according to their individual learning styles and availability, two things that are often obstacles that students have to overcome with other test prep services. But that's not all. Our a la carte program features interactive online courses and private tutoring, both of which are supplemented by our vast array of tools and resources, including practice tests that mimic the real GRE. There is no other test prep like Manhattan Review in Providence.
Over the years, Manhattan Review's past participants have enjoyed the many benefits of our reputation over all others test prep services. Specifically, all the top universities, including Brown University (one of the nine colonial colleges in the U.S.), Johnson & Wales University, Rhode Island School of Design (RISD), Roger Williams University and the University of Rhode Island, have all accepted our past participants. Why? The answer is simply that they are 100 percent confident in Manhattan Review's ability to not only properly train prospective graduate students to pass the GRE, but also give them the knowledge and skills upon which they can build a successful academic and professional career. The top companies in the area support us for the very same reasons. Namely, major employers such as Textron, United National Foods, Nortek, Citizen's Bank, Rhode Island Hospital, Roger Williams Medical Center, Belo Corp/Providence Journal, Mars 2000, H. Carr & Sons, Inc., Verizon, Gilborne Building Co., Jewel Case Corp and Nordstrom are all the proud recipients our past participants and can vouch for the credibility of our test prep programs.

Bill was wonderful! He was most helpful very thorough and patient. He explained everything multiple ways and answered all our questions. I appreciated the solutions work he did.
- Linnet (This student did GRE tutoring)
Providence
Primary Course Venue:

Manhattan Review GMAT GRE LSAT Prep
Providence Teaching Center at the Hilton
21 Atwells Avenue
Providence, RI 02903

Phone: (401) 648-0193

NOTE: We do NOT typically have staff at the venue, so email us before visiting the venue.
Meet a Providence GRE Tutor: Faye D.
Well before Faye came to Manhattan Review, she grew up just outside of Providence, aspiring to one day make her mark in the metropolitan area that she has always called home. Specifically, Faye was inspired to become an educator as a result of the impact she felt from interacting with her own mentor, whom she met during her senior year in high school. That relationship left a profound impact on Faye, most notably because her mentor gave her the necessary tools that she needed to pursue her professional goals with perseverance, starting with getting accepted into and attending one of the top universities in the country, Brown University.
After graduating from Brown University, Faye was hired to work for a Fortune 500 company in Providence in which she had previously interned during her time at Brown. Nearly five years later, she struck out on her own as a consultant, which also freed up some time for her to pursue her passion being an influencer/educator. Although Faye found much satisfaction as an instructor at Providence College, where she continues to teach full time, it wasn't until she discovered Manhattan Review that she began to realize that she had begun to fulfill her lifelong goal. As a private tutor for Manhattan Review, Faye plays a crucial role in executing our renowned services, primarily giving prospective graduate students, like she once was herself, the foundation that is needed to be successful in a thriving city like Providence. All of our private tutors are beloved, but Faye, particularly, is well appreciated because she goes above and beyond to ensure that her GRE test prep students live up to the reputation that precedes Manhattan Review and that ultimately they reach their potential or at the very least are on the road to doing so.