GRE Prep Courses in Princeton (New Jersey)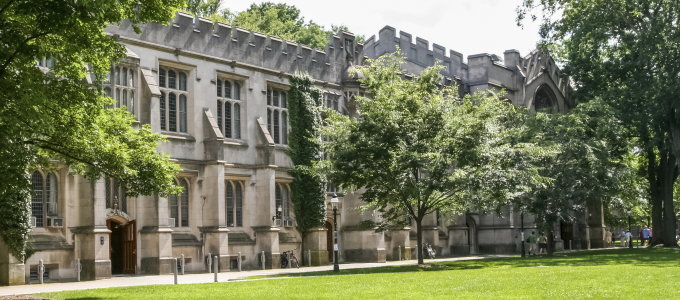 Graduate-level programs in most academic disciplines require applicants to submit scores for the Graduate Record Examination (GRE). Manhattan Review is a test prep company that provides all of the necessary services for GRE success. Princeton-area residents can master the GRE with our traditional GRE prep courses, virtual GRE prep classes in online interactive format, or private GRE tutoring. We also offer application advisory services and GRE practice tests. Manhattan Review has been teaching students in major North American, European, Asian, and Australian cities how to reach their desired scores on the GRE and other standardized tests since 1999. Our innovative instructional methodologies and research-supported approaches to student learning make our GRE teaching clear, accessible, and far superior to the rote memorization and supposed test-taking tricks provided by many other test prep companies. Learn why we are the industry's leader in GRE prep by contacting us today for more information about our services for students in Princeton.
Optimal applicant GRE scores generally depend on the standards of individual schools, departments, and degree programs within universities. The master of science program in management science and engineering at Stanford University reported its most recent average GRE scores as 161 verbal, 166 quantitative, and 4.5 analytical writing (these scores can fluctuate a bit from year to year, but are relatively stable). Stanford's Department of Statistics lists average GRE scores for its accepted MS students in terms of percentiles (83rd percentile for verbal, 91st percentile for quantitative, and 52nd percentile for analytical writing, which correspond to scores of approximately 159, 166, and 4.0 respectively). Stanford's Graduate School of Education does not disclose GRE scores for its current or past students, but other sources place the mean at 160 verbal and 167 quantitative. Average GRE score ranges at Stanford's Department of History have been estimated at 165-169 verbal and 152-156 quantitative.
Due to the variety of GRE standards, GRE prep requires focused teaching to accommodate individual student requirements. Manhattan Review's GRE prep courses and private tutoring have helped our students enter selective degree programs in every academic discipline relevant to the GRE. Just a few examples include the MBA program at Harvard Business School, the PhD program at Stanford's Department of History, the graduate degree offerings at Georgetown University's Edmund A. Walsh School of Foreign Service, and the graduate program in experimental and molecular medicine at Dartmouth College's Geisel School of Medicine. Our former students have used their graduate education to secure lucrative jobs at Fortune 500 companies and Princeton firms, including Berkshire Hathaway, Wells Fargo, Microsoft, Munich Reinsurance America, DiversityInc, and Advaxis. Your future begins with an outstanding graduate school application that includes the highest possible GRE scores. Manhattan Review's GRE prep courses and private tutoring will help you get into graduate school and on your way to an accomplished professional life.

I would like to let you know that I took the GRE on Monday, December 6th and earned a score of 1200 (600 verbal, 600 quantitative). I think that I did very well on the essay portion of the test as well but won't receive those scores in the mail for a couple weeks or so. I would like to thank my instructor (George S.) and Manhattan Review for helping me to increase my score so much (I got a 1050 the first time I took the GRE in 2002) Thank you very much.
- Tamara (This student took a GRE class)
Princeton
Primary Course Venue:

Manhattan Review GMAT GRE LSAT Prep
Princeton Teaching Center at the Hyatt
3565 U.S. Route 1
Princeton, NJ 08540

Phone: (609) 945-5917

NOTE: We do NOT typically have staff at the venue, so email us before visiting the venue.
Meet a Princeton GRE Tutor: Janelle P.
Janelle P. completed her primary and secondary education entirely in the public schools of her native Newark, New Jersey. She is a graduate of Michigan State University, with a bachelor of arts in geography, and of Ohio State University, with a master's degree in geographic information systems. She has been a GRE tutor since 2009, and her teaching experience also includes geography courses at a New Jersey community college.
In addition to her GRE tutoring, Janelle is a freelance contractor in her primary field, providing several types of mapping services to businesses and individuals. Her real-world scientific experience is frequently complimented by her students, who are inspired by her grasp of a highly technical subject. Janelle's students have been accepted to graduate degree programs in the liberal arts and sciences at Princeton, UC Berkeley, Emory, Duke, and Columbia.