GRE Prep Courses in Pretoria (South Africa)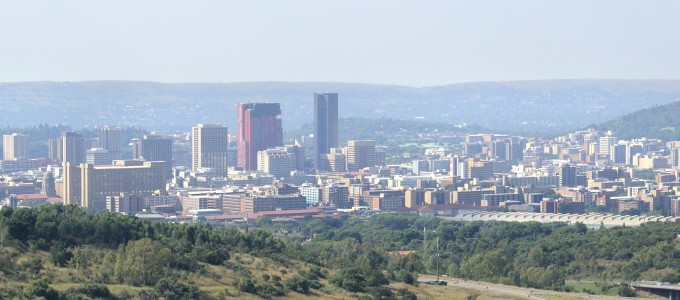 Manhattan Review is Pretoria's top resource for comprehensive Graduate Record Examination (GRE) preparation services. We offer a variety of GRE course options and scheduling plans that will allow you to start improving your GRE skills and scores right away. GRE services available in Pretoria include online GRE group instruction, on-site GRE prep classes, individual GRE tutoring, and GRE practice tests. Manhattan Review is one of the world's most reliable and experienced test prep companies, and we have been helping students master the GRE and other standardized tests since we first opened our doors in 1999. We are known throughout the industry for innovation in teaching and learning, and all of our course offerings are based on the important educational principles of student engagement, instructor quality, and differentiation in teaching methods. Our students learn how to become experts on each GRE section not through tedious memorization, but by mastering the appropriate higher-order thinking skills. Find out more about our state-of-the-art GRE teaching for students in Pretoria by contacting us today.
Many prospective graduate students do not realize that high GRE scores can help them qualify for merit scholarships. These awards can greatly reduce the cost of a graduate degree and more than justify the expenses associated with rigorous GRE preparation. The Out-of-State Merit Graduate Tuition Award at Central Michigan University, for example, is available to all students who are not Michigan residents, whether they are from another American state or from overseas. The qualifying standards include an undergraduate GPA of at least 3.0 and GRE scores of 157 verbal and 152 quantitative or higher (non-native English speakers must also submit scores for the Test of English as a Foreign Language). Award amounts are based on demonstrated financial need. Graduate school applicants taking the GRE can learn about many more available funding opportunities by conducting some basic internet research. It is likely that strong scores on the GRE will help you pay for graduate school.
Manhattan Review's GRE prep courses and GRE private tutoring have eased graduate school acceptance for countless students in every academic discipline that requires the exam. Our GRE clients have completed master's degrees and doctorates at Oxford, Stanford, UC Berkeley, Cambridge, Harvard, Princeton, the University of Pennsylvania, the Massachusetts Institute of Technology, Brown, Columbia, the University of Chicago, the University of Virginia, Carnegie Mellon, Johns Hopkins, Georgetown, Emory, Duke, and may more. The career accomplishments of our clientele are equally impressive. Some our now employed by top firms in Pretoria, such as CSIR, Telkom SA, South African Reserve Bank, and King Price Insurance. Others have accepted jobs at Fortune 500 companies, including JP Morgan Chase, Dow Chemical, Wells Fargo, United Continental Holdings, and Bank of America. A graduate education is increasingly necessary to stay ahead of the employment curve and avoid job loss due to factors such as outsourcing or automation. Manhattan Review's Pretoria GRE services will help you get started on your graduate degree.

I wanted to thank you for helping me with the GRE prep and let you know that your teaching tactics worked! I took the exam yesterday and got an 800 on the math, 570 on the verbal and who knows about the writing but hopefully it's not below a 4! The verbal is tricky with those silly words but I am happy with my score and ready to walk away from this ETS madness. Thanks again and all the best!
- Sophia (This student took a GRE class)
Pretoria
Primary Course Venue:

Sheraton
227 Wessels Street
Pretoria 0007
South Africa

NOTE: We do NOT typically have staff at the venue, so email us before visiting the venue.
Meet a Pretoria GRE Tutor: Brady D.
Brady D. completed a bachelor of arts in English at the University of Virginia and a master of education at the University of North Carolina-Chapel Hill. He received scores in the top 1% of all test-takers in GRE verbal and quantitative as well as the highest percentile ranking in analytical writing. Currently a literature teacher at a Pretoria international secondary school, Brady has been teaching GRE prep since 2011.
Brady's GRE teaching has been characterized by his students as engaging, inspiring, and effective. "I was extremely discouraged by my GRE diagnostic scores," wrote one of his past students. "Brady told me not to be hard on myself, and that things would soon get better. Sure enough, when I finally took the GRE officially, my scores were sufficient for my first-choice program."