GRE Prep Courses in Portland (Oregon)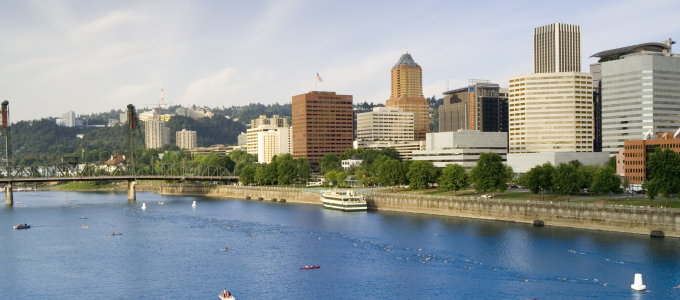 Preparing to take the GRE? Trends show that students who formulate a study plan and adhere to their strategy produce better scores. Manhattan Review has deconstructed the complicated exam and analyzed the questions in order to craft GRE prep courses for those seeking top scores- not just the masses. Our time-tested, rigorous study methods are the most personalized in the exam prep industry. We have scoured the Portland area for the best-educated and most passionate instructors who work one-on-one with you. Being the only exam prep company founded by a professor means we are extremely thorough in this department. Also, our administrative staff excels at working around any busy schedule and constantly receives thank you notes for their courteous, personable and above and beyond service.
Have a top school you'd like to attend? Our staff is uniquely capable of working with you one-on-one to create a study strategy to turn your weakest core subject areas into your strongest. They understand that no two students are the same and are not strangers to the exam and various learning styles. They have assisted past students walk through the doors of Harvard, NYU, Yale, Columbia, Wharton, Cornell and Brown. Still others have stayed closer to home and been handed diplomas from Portland State University, The University of Oregon, Oregon State University and the University of Portland. Our expert instructors can help you choose between the most well known colleges who will be eager to admit you once you ace the exam. Having a top GRE score will not only open the door to your first choice school, but a number of others as well.
The GRE exam is simply the first step towards a bright and rewarding future. Once you have accomplished this feat, the investment in your future will pay off ten-fold- we've seen it thousands of times. Our students gain employment at Portland Fortune 500 companies Nike and Precision Castparts as well as advertising giant Wieden+Kennedy. The entrepreneurial spirit is alive and well these days and we have seen a trend of past students of ours venturing off the beaten path to begin successful start-ups. Many others have continued towards a law degree and more. Having a high percentile GRE score carries your application to the top of the pile at all the finest universities and makes your future endeavors that much brighter.

Bill was wonderful! He was most helpful very thorough and patient. He explained everything multiple ways and answered all our questions. I appreciated the solutions work he did.
- Linnet (This student did GRE tutoring)
Portland
Primary Course Venue:

Manhattan Review GMAT GRE LSAT Prep
Portland Teaching Center at the Marriott
1401 SW Naito Parkway
Portland, OR 97201

Phone: (503) 575-1803

NOTE: We do NOT typically have staff at the venue, so email us before visiting the venue.
Meet a Portland GRE Tutor: Claus K.
Claus is one of our most respected GRE tutors for Manhattan Review. He is thorough, passionate and inquisitive at heart. Claus earned his Master's Degree in Philosophy from the University of California- Berkeley. Upon receiving his diploma, Claus served as a teaching assistant at his alma mater for five years. During this time, he realized his unique ability to relate to and inspire students- over 550 of them in fact.
Taking up residence in Portland was a perfect fit for Claus. He loves the greenest city in the US and takes advantage of the many walking and hiking trails. Students of Claus' can expect in-depth, thought out lessons. Like in Berkeley, where he also taught at various test prep companies, Claus received rave reviews from faculty and students alike. His academic insights and ability to inspire students help them turn out better scores.
While not the classroom, Clause can be found completing the crossword puzzle of the Portland Tribune. No doubt this keeps his deduction and vocabulary skill sharper than ever. Having enjoyed an early love of learning since the age of five, Claus unwinds with a good book on his days off and takes his Harley for weekend rides along the breathtaking Oregon coast.