GRE Prep in Oxford (United Kingdom)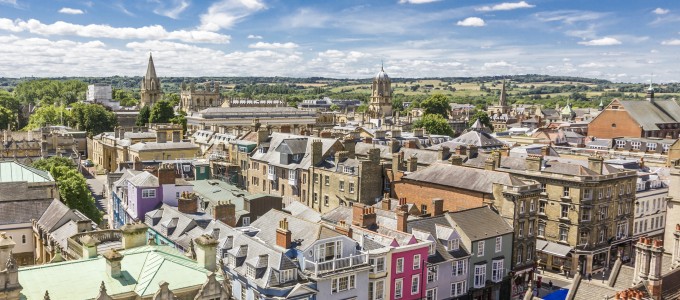 Students who are looking to attend graduate school will have to prepare for and subsequently take the Graduate Record Examination, or GRE, to demonstrate their academic capabilities to the graduate schools that they are interested in applying to. Students looking for the best options for GRE preparation in the Oxford area should look to Manhattan Review for the best GRE preparation options for students looking to receive study assistance for the day of the exam. Manhattan Review has been helping students prepare for exams such as the GRE since 1999, and is the best resource for students looking for a wide variety of GRE preparation options. Students looking for GRE preparation assistance have access to group courses, private tutoring, and practice exams that can be taken either individually or in combination with one another as the student sees fit. Students also have access to a wide variety of benefits when working with Manhattan Review on their GRE preparation.
Students who work with Manhattan Review instructors will have access to instructors with many years of experience helping students in preparing for the GRE exam, and who remain up to date with the most recent incarnation of the GRE. Students who choose to work with Manhattan Review's group courses and private tutoring can use them either in-person or online depending on what they think would be best for their course of study. Manhattan Review's private tutors can also meet their in-person students at any mutually convenient location in the Oxford area, and students who work with a Manhattan Review private tutor can use the ability to customize their lesson plan as they see fit for their personal strengths and weaknesses, allowing for a more well-rounded performance on the day of the exam. Manhattan Review can also provide students with practice tests that are updated on an annual basis to accurately reflect the exam's formatting and content.
Students who have worked with Manhattan Review for the purposes of preparing for the GRE exam have managed to utilize the guidance they have received to help them improve their test-taking skills and their subsequent performance on the day of the exam. Students who have worked with Manhattan Review for the process of preparing for the GRE exam have managed to utilize their improved scores to get into schools such as Harvard, Yale, Stanford, Princeton, Emory, William and Mary, New York University, Columbia, University of Chicago, Rice, UCLA, Penn State, Oxford, Cambridge, and many more options in and out of the Oxford area. Students who have worked with Manhattan Review for their GRE preparation have also managed to translate their academic backgrounds at these schools into employment at a wide variety of companies. Call or email an academic program advisor today to learn more about Manhattan Review's offerings for preparing for the GRE.

I was most impressed with how efficient Vince was with everything, he came prepared and he knew what he was talking about. I liked the efficiency. I already came in with a good idea with what I needed to work on and Vince was great in attacking my weaknesses. I cannot think of anything I disliked or that he could improve about his teaching style.
- Jackson (This student took our GRE Tutoring)
Oxford
Primary Course Venue:

Royal Oxford Hotel
Park End Street
Oxford OX1 1HR, England

NOTE: We do NOT typically have staff at the venue, so email us before visiting the venue.
Meet an Oxford GRE Tutor: Leo B.
Leo B. has been helping graduate level students who are looking to prepare for exams such as the GMAT and GRE since his own time attending graduate school at Oxford, where he learned the material on the exams and then began assisting students who were looking to attend graduate school in their own right. He continues helping students today with Manhattan Review.
Leo's methods for helping students who are getting ready for the GRE involve adjusting as needed to ensure that his students are able to keep up with the material and improve as they go along with learning the subject matter. When he is not helping students to prepare for the GRE, Leo spends his free time visiting other parts of the United Kingdom.