GRE Prep Courses in Overland Park (Kansas)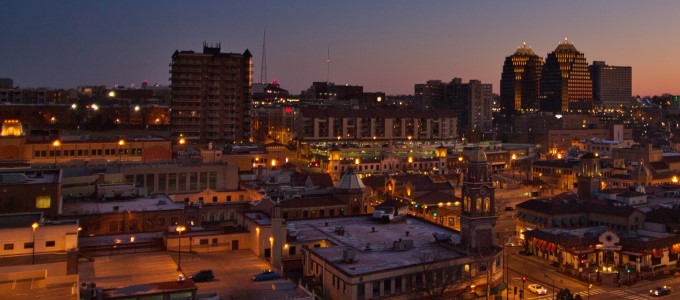 Students looking to achieve a top score on the GRE need to create a study plan and stick to the strategy. Manhattan Review has deconstructed and analyzed the exam in order to craft an unmatched GRE course syllabus. With a proven track record for success, Manhattan Review GRE prep courses have helped Overland Park students at all levels. Simply use the approach that best suits you and we can break down the complex GRE exam for you. We know exactly what you can expect from the exam and our courses will effectively and efficiently prepare you for the test. Our past students successes are reflected by the respected universities they were handed diplomas from after taking our courses. For example, past students of ours have attended Harvard, Princeton, Stanford, Wharton, Columbia, Cornell and Yale. Kansas natives hoping to take advantage of in-state tuition have walked the halls of Baker University, the University of Kansas and Emporia State University.
Overland Park in recent years has grown to the second largest city in Kansas and so have the career opportunities. Companies like the Sprint Corporation, YRC Worldwide and Black and Veatch are based out of Overland Park. Working professionals utilize Manhattan Review flexible and personalized courses in order to advance in their career. Our friendly administrative staff will not only help work around your busy schedule to find courses that work for you, like our Interactive Online Courses, private tutoring and weekend courses, but also carefully match you with a tutor best suited to your unique learning style. We know no students are the same and that's why we create individual learning plans. Our world-class tutors know just how to spin our curriculum to turn any student's weak subject into their strongest. The ins and outs of the exam are no secret to our experts. Working one-on-one with you until exam day, they will instill priceless confidence that will carry you to a top score.
From the benchmark series in exam prep, Turbocharge your GMAT Prep books, Manhattan Review has been the leader in exam prep. For over fifteen years, Manhattan Review has taken the task of learning the GRE inside and out. We made it our business to know why certain questions and concepts are asked so we can better teach our students for the exam. Our highly sought after instructors come with the finest education and passion for helping their students succeed. They have watched aspiring MBA's go onto rewarding careers at the Sprint Corporation or even struck out on their own, carving their own path. No matter which direction you head following graduation, the truth is a top GRE score is the ticket to get you through the door of that prestigious school. Help move your application to the top of the stack at the most well known colleges throughout the world. Then, the only decision you will have to make is which top notch program is right for you. Our knowledgeable tutors have years of experience in helping students decide what school is right for them. Utilize their breadth of knowledge about the exam and more today. We invite you to learn more about once such Overland Park tutor by reading their profile below.

Bill put in a lot of outside hours preparing for class and answering questions throughout the week. He really tried his hardest to help us reach our goals. I really really appreciated how dedicated he was to helping us.
- Cheng (This student did GRE tutoring)
Overland Park
Primary Course Venue:

Manhattan Review GMAT GRE LSAT Prep
Overland Park Teaching Center at the Sheraton
6100 College Blvd
Overland Park, KS 66211

Phone: (913) 562-1152

NOTE: We do NOT typically have staff at the venue, so email us before visiting the venue.
Meet an Overland Park GRE Tutor: Claus K.
Claus is one of our most experienced GRE tutors. He calls himself 'inquisitive at heart' and earned his Master's Degree in Philosophy from John Hopkins University. Before he graduated, Claus kept himself busy as a teaching assistant at John Hopkins for five solid years. After this time, he starting tutoring at various test prep companies, inspiring over 550 students with his academic insights.
Since that time, Claus has transitioned to the Midwest and taken up residence in Overland Park. Like in Baltimore, he also earns strong reviews from faculty and students alike here in the Sunshine State. Claus is consistently praised on end of course reviews for his ability to inspire and relate to his students as well as his clarity of instruction and presentation skills.
During his spare time, Claus can be found with a book- he's had a love of reading since the age of five. His early reading skills have certainly been put to use over his successful educational career. No doubt Claus also keeps his vocabulary and deductions skills sharp whilst completing the Kansas City Star's daily crossword puzzle with a cup of black coffee and pencil in hand.