GRE Prep Courses in Oakland (California)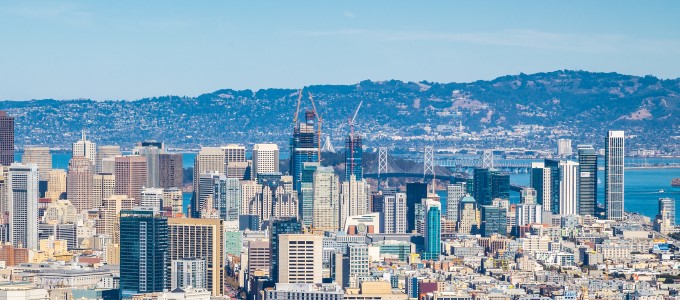 Manhattan Review is Oakland's go-to resource for Graduate Record Examination (GRE) preparation. Manhattan Review has been preparing students to enter the programs of their choice since 1999. We know that in order to craft a competitive application, students need to stand out with top-percentile scores on the GRE. We offer GRE services in Oakland, including on-site group courses, online group courses, on-site and online one-on-one tutoring, consulting services and practice tests. At Manhattan Review, we understand that today's students need test prep instruction which is flexible and ready to meet their diverse learning needs. Because of this, we offer options to suit every learning style. Some students prefer the accountability of in-person instruction, while others favor the convenience of online classes. Some students thrive in a dynamic group setting, while others need one-on-one mentorship. Our experience staff would love the opportunity to discuss your individual situation and help you decide which of our GRE offerings is best for you. Give us a call, send us an email, or contact us online today, and we'll figure out how to get you started on Oakland's top GRE instruction with Manhattan Review.
For students planning to earn advanced degrees, the GRE is one of the world's most widely taken standardized tests. Traditionally, students have taken the GRE for most academic disciplines in the arts and sciences, however, the GRE is increasingly considered by graduate business schools and even law schools. Hundreds of business programs now allow their students to choose between the GMAT and the GRE, and more than 40 law schools (including Harvard, Georgetown, the University of Chicago, and Columbia) now offer the option of the GRE or the LSAT. For students who are still considering multiple programs and options for field of study, the flexibility of taking the GRE is appealing. Scoring a top-percentile score on the GRE now opens doors to a wide array of programs. While various programs are accepting GRE scores, students should assume that highly selective programs expect elite scores. According to the most recent available statistics, one must achieve a verbal score of at least 162 and a quantitative score of 166 or above to rank in the top 10% of all test-takers. Manhattan Review's GRE preparation help students earn elite test scores through the most comprehensive and rigorous instruction possible.
Manhattan Review's GRE private tutoring plans and prep courses have helped thousands of students in Oakland and around the world secure admission to highly selective graduate programs at top universities. Previous clients have gained acceptance to Yale, the University of California at Berkeley, Harvard, Duke Princeton, Georgetown, the University of California at Los Angeles, the Massachusetts Institute of Technology, the California Institute of Technology, the University of Virginia, Brown, and many more. We love to hear from our former Manhattan Review test prep students about the rewarding careers they have pursued at Fortune 500 companies, such as Clorox, Facebook, Wells Fargo, New York Life Insurance, CVS Health, and Apple. Many of our past Oakland students are now back in the city after securing lucrative employment with local companies including Cost Plus World Markets, Dreyer's Ice Cream, Uber, and Pandora Radio, along with other local start-ups. Invest in your future right away with Manhattan Review's GRE services for graduate school applicants living in Oakland.

I would like to let you know that I took the GRE on Monday, December 6th and earned a score of 1200 (600 verbal, 600 quantitative). I think that I did very well on the essay portion of the test as well but won't receive those scores in the mail for a couple weeks or so. I would like to thank my instructor (George S.) and Manhattan Review for helping me to increase my score so much (I got a 1050 the first time I took the GRE in 2002) Thank you very much.
- Tamara (This student took a GRE class)
Oakland
Primary Course Venue:

Manhattan Review Prep
Hilton Oakland Airport
1 Hegenberger Rd
Oakland, CA 94621

Phone: (212) 316-2000

NOTE: We do NOT typically have staff at the venue, so email us before visiting the venue.
Meet an Oakland GRE Tutor: Carrie T.
Carrie T. grew up on the east coast in northern Virginia, outside of Washington D.C. From an early age, she was surrounded by high achieving students with a variety of backgrounds. Carrie was able to attend the University for Virginia to earn her Bachelor's in history. After scoring in the 97th percentile on the GRE, she was accepted to a graduate program in history at Harvard, where she met her husband.
In 2017, Carrie and her husband relocated to Oakland. Carrie joined the team at Manhattan Review shortly after her relocation, and has been a favorite among students, noted for her enthusiasm and outgoing teaching style. "Carrie is actually able to make test prep enjoyable, something I did not expect," said a recent student. When she's not teaching, Carrie pursues various historical research projects.