GRE Prep Courses in New York (NYC)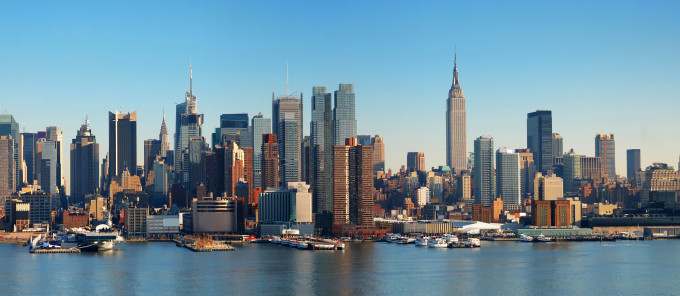 GRE Preparation in New York (New York)
Students preparing for the GRE are faced with the task of condensing years of coursework into a contained timeframe. For many, the nuances of high school Algebra and even some vocabulary words have become ancient history. Rather than attempting to re-learn anything you ever studied, why not take a more strategic approach to your study sessions? Manhattan Review's services in New York will take the unnecessary hassle out of the GRE. Get the high quality, tried-and-tested techniques and resources that will translate into higher test scores.
If you want to get into the nation's best graduate school programs, you have to "wow" the admissions departments with a standout application. A GRE score that falls in the top percentiles will differentiate your submission from the rest on the robust stack. Open more doors of opportunity now, and later, land those job offers from New York's Fortune 500 companies like Morgan Stanley, JPMorgan Chase & Co., Goldman Sachs Group, McGraw Hill, Alcoa, Citigroup, Merrill Lynch, Verizon, and more. Whether your passion is fashion or finance, differential equations or graphic design, becoming the expert in your field will make you the most attractive candidate as you go for your dream job.
At Manhattan Review, we've worked so closely with the GRE that we have shaped our course syllabus to match its contents nearly identically. Standardized tests are often predictable, so rather than randomly studying topics, you can focus on correctly answering the questions likely to appear on the exam. Our experienced, well-educated tutors have firsthand experience with the GRE, and these M.A.'s can help you channel your own success. For students living in the state of New York, an advanced Master's degree can make a meaningful different in today's workforce. Let's work together to diminish your weaknesses and turn areas of difficulty into assured confidence.

I was most impressed with how efficient Vince was with everything, he came prepared and he knew what he was talking about. I liked the efficiency. I already came in with a good idea with what I needed to work on and Vince was great in attacking my weaknesses. I cannot think of anything I disliked or that he could improve about his teaching style.
- Jackson (This student took our GRE Tutoring)
New York
Primary Course Venue:

Manhattan Review GMAT GRE LSAT Prep
275 Madison Avenue, Suite 1429
New York, NY 10016

Phone: (212) 316-2000
Meet a New York GRE Tutor: Luke H.
Luke double majored in Anthropology and Sociology at Hunter College. The link between these studies and teaching students may seem unclear, but Luke insists that it's a logical progression. His studies trained him in the practice of participant observation, including complex social behavior as it happens. When Luke first entered the classroom on the teaching side of the table, this atmosphere of active participation made perfect sense. Here he developed the analytical and problem solving skills necessary to thrive as a teacher and truly make a difference in his students' lives.
Luke later worked on a comprehensive research project at Columbia University. He was so enamored by this experience that he exceeded his own expectations on his combined verbal and quantitative GRE scores (This was before the revised scoring system was introduced.) Luke attained a teaching apprenticeship as part of the multi-year Ph.D. faculty fellowship awards. Now this professor of the social sciences has collaborated with Manhattan Review to educate his students on the problem solving techniques that will help you place above 330 on the GRE in New York.