GRE Prep Courses in New Orleans (Louisiana)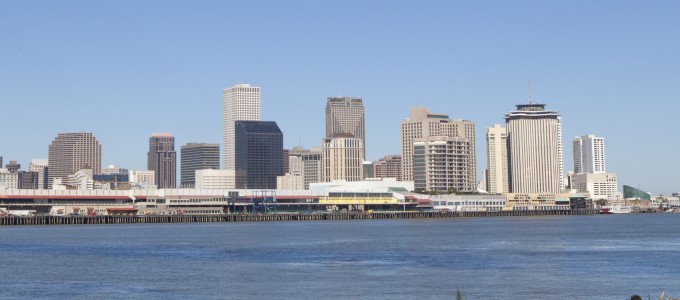 Since 1999, Manhattan Review has been the leader in standardized exam prep courses. We have taken apart the GRE exam in order to create our courses and formulate a syllabus, which has proven successful for fifteen years! Our GRE courses are personalized to each and every student as no two students learn the same. We will match you with the perfect New Orleans tutor who will efficiently and tactically prepare you for test day. Our unique approach to learning is unmatched across the country and the globe.
Past students of ours have taken their high percentile scores to gain admissions into Wharton, Columbia and Harvard. New Orleans natives who want to stay in their home state have used our methods to attend the Freeman School of Business at Tulane University or the E.J. Ourso College of Business at Louisiana State University. Students seeking a high score on the GRE find our exam prep methods to be the most effective preparation for test day. Between private tutoring in New Orleans and our Interactive Online Courses, students can find what works best for them. Our highly sought after and accomplished tutors will even work with you one-on-one to create a strategy designed for improving scores.
Our passion for high percentile test scores sets us apart from most exam prep resources. We strive to get each student a top tier score through constantly developing our superior but specific methods rather than blindly teaching to the masses. We have also combed New Orleans for the most educated and proficient instructors to better assist our students in their GRE prep process. We not only make sure they are the finest tutors on paper, but we are lucky to find professionials whose passion for teaching is unsurpassed in the industry. One-on-one private tutoring is just one of our multi-faceted test prep approaches. With our courses, students have gone on to graduate and receive jobs at Fortune 500 companies based in New Orleans like Capitol One, IBM and AT&T. Top GRE scores was the key to their success!

I was most impressed with how efficient Vince was with everything, he came prepared and he knew what he was talking about. I liked the efficiency. I already came in with a good idea with what I needed to work on and Vince was great in attacking my weaknesses. I cannot think of anything I disliked or that he could improve about his teaching style.
- Jackson (This student took our GRE Tutoring)
New Orleans
Primary Course Venue:
Manhattan Review GMAT GRE LSAT Prep
New Orleans Teaching Center at the Hyatt
881 Convention Center Boulevard
New Orleans, LA 70130

Phone: (504) 208-2487

NOTE: We do NOT typically have staff at the venue, so email us before visiting the venue.
Meet a New Orleans GRE Tutor: Claus K.
Inquisitive at heart, Claus is a Manhattan Review GRE tutor favorite. After earning his Master's Degree in Philosophy from John Hopkins University, he began a teaching career as an assistant at his alma mater. With five solid years of collegiate level teaching under his belt, Claus took on tutoring jobs at various test prep companies. Combining his academic insights and joy of teaching, Claus has helped over 500 students during this time reach their full potential on a variety of standardized tests. With rave reviews from past students, Claus moved to the Crescent City where Manhattan Review students gladly welcomed him.
Claus's students have consistently commended him on his ability to be clear in his instruction, relate to them, inspire them and keep their attention. This winning combination has translated to high percentile scores year after year! He is recognized by his peers for groundbreaking work in instruction techniques, which have proven successful, that he learned years ago as a teaching assistant. Teaching is a passion of his, and it shows. Faculty and students alike shine a little brighter after meeting with Claus.
Rather than sit on his laurels, Claus tends to keep his academia mindset strong by completing the daily crossword puzzle in the The New Orleans Advocate. While sipping a hot cup of coffee and enjoying a fresh, sweet beignet, Claus starts each day off by sharpening his cranium with a vocabulary and deduction lesson of sorts. He won't move on to the next word until he has the first one figured out. This explains a motto he lives by "Don't give up, don't ever give up."