GRE Prep Courses in Minneapolis (Minnesota)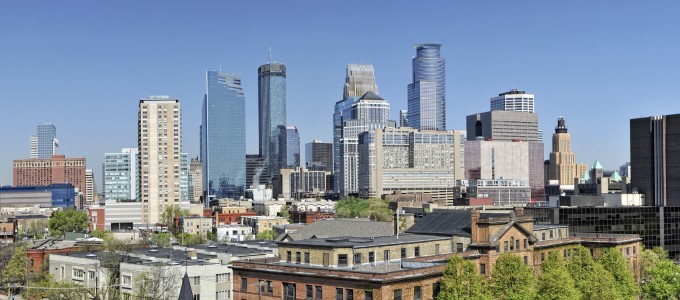 A customized strategy and study plan are two key factors to those students seeking a top GRE score. At Manhattan Review, we have deconstructed the exam in order to understand the ins and outs of the questions. Using this information, we have formulated unmatched GRE exam prep courses. Students in Minneapolis can benefit from our resources as they participate in our Interactive Online Courses or our one-on-one private tutoring with top-notch instructors. We have careful designed our GRE exam prep syllabus not for the masses, but for those seeking out high percentile scores. Year after year, our students enter test day with confidence and result in a top tier GRE score. Let us help you differentiate yourself from other students aspiring towards their MBA and put your application at the top of pile.
Have a first choice school you'd like to get into to? For the past fifteen years we have assisted students in Minneapolis and around the world reach this goal. By having a high percentile GRE score, the finest institutions will unlock their door and welcome you to their school. In fact, we have seen past students of ours gain acceptance into Hamline University, Minnesota University and the prestigious University of Minnesota. Still others who have wanted to broaden their horizons have chosen to attend Wharton, MIT, Harvard and Booth College at the University of Chicago. The doors to these top-ranking schools will swing wide open with a top GRE score.
We have scoured the Minneapolis metropolis for only the most distinguished and accomplished instructors. Having backgrounds in standardize test taking is just a prerequisite; we only employ and train those in our unsurpassed methods who have a passion for teaching. This perfect combination of passion and experience has proven a winning combination for students around the world. By using Manhattan Review's unmatched resources, our past students turn out high percentile scores and go onto the college of their choosing. Students around the globe, as well as those in Minneapolis, thrive when combined with the tutor best suited for their learning style. We understand that no two students learn the same and carve out individual paths for each one.
Fortune 500 companies in Minneapolis like Target and US Bancorp, have benefited from our graduating MBA's. A rewarding career awaits those who take the time to study and crate a strategy for their future. These successful corporations, and many other companies, are looking for employees with graduate school experience from the finest institutions. A top GRE score is the door to success and let us help you take the first step.

I would like to let you know that I took the GRE on Monday, December 6th and earned a score of 1200 (600 verbal, 600 quantitative). I think that I did very well on the essay portion of the test as well but won't receive those scores in the mail for a couple weeks or so. I would like to thank my instructor (George S.) and Manhattan Review for helping me to increase my score so much (I got a 1050 the first time I took the GRE in 2002) Thank you very much.
- Tamara (This student took a GRE class)
Minneapolis
Primary Course Venue:

Manhattan Review GMAT GRE LSAT Prep
Minneapolis Teaching Center at the Marriott
30 South 7th Street
Minneapolis, MN 55402

Phone: (612) 392-3261

NOTE: We do NOT typically have staff at the venue, so email us before visiting the venue.
Meet a Minneapolis GRE Tutor: Claus K.
Our topnotch GRE tutor, Claus, is a familiar Manhattan Review instructor. In his past, he earned his Master's Degree in Philosophy from the prestigious John Hopkins University. Upon graduation, he worked as a teaching assistant and after five years of experience, he took a position tutoring at various test prep companies. All in all, he has shared his academic insights with over 500 students. Although his path has taken him all over the United States, Claus has settled into Minneapolis like a baby duck in a pond. And Minneapolis has ponds by the hundreds.
In fact, the water is what brought Claus to the Twin Cities. The plethora of lakes, ponds and the major rivers were just what he was looking for in a place he can call home. Although he doesn't partake in many water sports, the refreshing view from his lake cabin in the summer on Lake Calhoun is just what he always dreamed about. Another passion of Claus's is seeing that his students reach their potential on the GRE. Having years of experience preparing young minds of the exam, Claus has seen it all. He teaches his strategies and tricks with ease and precision. Just like in Baltimore, he receives high marks and strong reviews from his students who appreciate his vast knowledge.
When he isn't studying or teaching, Claus can be found at his cabin with a hot cup of coffee in hand completely the daily crossword puzzle in the Minnesota Daily. Keeping his find vocabulary and deduction skills sharp. When he gets stuck, he calls on his students help before class begins and with their help, he hasn't been stumped yet.