GRE Prep Courses in Melbourne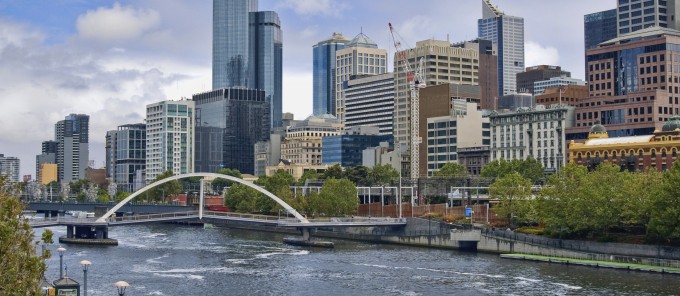 GRE Preparation in Melbourne (Australia)
Preparing to take the GRE exam in the Melbourne area? Team up with boutique test prep company Manhattan Review to achieve your highest score. Since 1999, our company has helped students with a customizable course syllabus and effective materials for the exam. We have deconstructed the GRE, so all you need to do is find the study method that works best with your learning style and schedule.
You can sign up for a full-length classroom course to benefit from the high-energy environment with an expert GRE tutor. Some of these instructors are accomplished local academics with a track record for getting results personally and professionally. Others have made their way to Melbourne from around the globe to pursue their careers and catapult their own personal brands. Either way, we work with the best in the business so our students can leverage these credentials and qualifications.
With the support of a proven GRE pro, you can surely boost your score. This may be your first time taking the test, or perhaps you are seeking a higher percentile to gain entry into your first-choice program. Either way, we can help you minimize weaknesses and utilize test-taking tips to score higher.
If the classroom isn't your preferred style of learning, let us help you with one-on-one support. Our personalized private tutoring services can help you get where you need to be before you take the test. Strengthen your skills, and use our unrivaled syllabus and resources to get ahead. Manhattan Review also makes use of past GRE exams and practice tests so you will know exactly what to expect from the exam.
In addition to these services, you can also register for an Interactive Online Course to get all these academic tools from anywhere. We also offer admission-counseling services, which will help you round out your graduate school application and get accepted more often. You can expect the highest caliber of academic excellence when you enlist the support of our test prep services.
Where will your top score take you? In Melbourne alone, you'll gain access to top-tier programs at Victoria Graduate School of Business, one of the 19 graduate-level programs offered at the University of Melbourne, Australia National University, University of Queensland, Monash University, and many others. On the global scale, you can join past Manhattan Review pupils who have graduated from Harvard, Princeton, Yale, Columbia, Stanford, Georgetown, Cornell and top schools on five other continents. Your success starts with your score, and that's where we can help you make that memorable first impression with admissions offices.

My first class in Manhattan Review was a very good class. George is a very good teacher.
- Hugo (This student took our GRE course.)
Melbourne
Primary Course Venue:

Sofitel Melbourne
25 Collins Street
Melbourne, Victoria 3000, Australia

Phone: +61 3 9001 6618

NOTE: We do NOT typically have staff at the venue, so email us before visiting the venue.
Meet a Melbourne GRE Tutor: Manny P.
Perth native Manny attended the University of Melbourne, and then continued his studies at the Melbourne Graduate School of Education. He has spent the last decade holding tenure at a local university, where he has always been considered a favorite among his students.
Manny has worn many hats – he's happy to teach you how to improve your reading comprehension; to master your stance on a surfboard; to make the perfect key lime pie; or to improve your test score on the GRE. The well-rounded educator has guest lectured at learning institutions around the globe, including University of Toronto, Shanghai University, Cambridge and Oxford Universities.
Manny is an excellent speaker, but he encourages his classroom to participate in the conversation. By fostering interactive discussions and engaging dialogues, he helps test-takers overcome areas of difficulty through practice and planning. With his unique spin on our test prep materials, Manny brings the syllabus to life using real-life examples to bolster reading comprehension skills and logical thinking. He is also well equipped with the know-how to take tests tactically and prepare for a timed format.
In addition to his reading and verbal skills, Manny is also well versed in teaching mathematics. He can help boost your performance on the quantitative sections, as he learned how to teach arithmetic in an easy-to-understand format. Wherever you need to do some work, a highly qualified tutor like Manny can get the job done.