GRE Prep Courses in Manila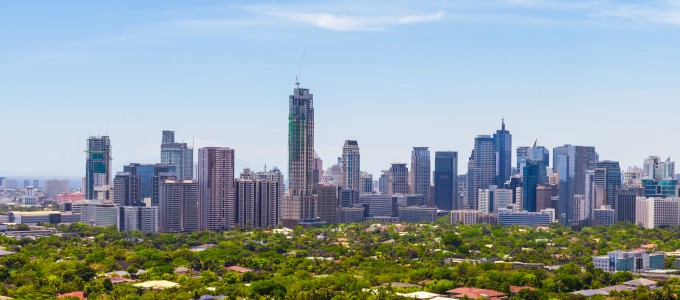 In an increasingly competitive professional landscape, higher education credentials helps job seekers stand out as top candidates. Advanced degrees show a commitment to the career path, a wealth of industry-specific knowledge, and a higher level of training. With this preparedness, a Master's degree puts a major notch under your belt as far as qualifications and background. Whether you're more of a numbers person, plan to teach, or want to pursue a path that's creative in the arts and literature, take your schooling another step to make a lasting impression on future hiring managers.
At Manhattan Review, we make the road to the GRE exam a painless and panic-free process. Whether you have recently obtained a diploma from an undergraduate program or you're returning to school maybe years later, our test prep tools are designed to refresh your memory quickly and conveniently. In a classroom setting, private tutoring, or Interactive Online Courses, you'll work your way through our course syllabus, which walks you through the standardized test accurately. With our industry knowledge in educational services, we have been evaluating the content, format, and logic of the GRE since 1999.
In Manila, a top-percentile GRE score will help you get accepted into the capital city's top programs. This will give you a unique opportunity to get ahead of peers when applying for entry into well-ranked higher education facilities. Pursue the Master's program of your choice, including Nursing, Education, Healthcare Administration, Information Technology and Psychology at schools such as Saint Jude College, Lyceum of Alabang, The National Teachers College, Trinity University of Asia, Asian Institute of Journalism and Communication, and University of the Philippines Diliman. Whether you want to be an engineer or an educator, a physicist or a pharmacist, you can cultivate an edge as an industry expert. We will help you pursue your passion in the heart of Metro Manila.
Once you graduate with an advanced degree, new doors will open for your future success. Start with a GRE classroom course, private tutor, or online course, all of which will give you access to our exclusive test prep materials and GRE practice exams. Get the guidance you need to boost your score and increase the likelihood that you'll get accepted into the program of your choice.
Let's work together to help you achieve your academic and career goals. With a high percentile GRE score, a solid application, and a plan in place, you can take a very important step in securing your long-term financial health and career happiness. With locations in global cities worldwide, Manhattan Review is an industry leader helping students gain admission to the most sought after schools on multiple continents. From the Ivy League institutions in the United States to the top programs in Europe, Asia, Australia, and South Africa, we bring our world-class resources and understanding to the local level with gifted tutors who will help you overcome hurdles and exceed expectations. Sign up for our test prep services in Manila, Philippines today!

I wanted to thank you for helping me with the GRE prep and let you know that your teaching tactics worked! I took the exam yesterday and got an 800 on the math, 570 on the verbal and who knows about the writing but hopefully it's not below a 4! The verbal is tricky with those silly words but I am happy with my score and ready to walk away from this ETS madness. Thanks again and all the best!
- Sophia (This student took a GRE class)
Manila
Primary Course Venue:

Diamond Hotel Philippines
Roxas Boulevard
Manila, Luzon 1300, Philippines

NOTE: We do NOT typically have staff at the venue, so email us before visiting the venue.
Meet a Manila GRE Tutor: Oliver E.
Oliver studied Anthropology at the University of the Philippines Diliman, and acquired his MA in the same field following his graduation. Interested in the rich roots of history, culture, art and tradition, Oliver was drawn to a field that focused on digging up the past and shining new light on the present. In the first few years of his work, he had the opportunity to travel to historic sites and explore ancient civilizations throughout East Asia. When he was ready to settle down and spend more time with his young family, he accepted a teaching position in Manila. Now a happy 5th grade history teacher, Oliver excels in the classroom setting and enjoys making a difference in young lives.
In 2009, this easy-going history buff connected with Manhattan Review. Through his exceptional experience as a student with high-percentile standardized test scores, he has made a sizeable impact in the classroom. His students in Manila are able to leverage his natural leadership and expertise as an educator. He is happy to share some tidbits of advice along with strategies for students to get accepted to his prestigious alma mater and other top programs in the Philippines. Oliver also helps his students prepare for what to expect on the GRE while making the classroom experience both positive and productive. Away from the podium, Oliver loves documentaries, fishing, and is currently training to become a certified pilot. Work with a highly qualified, helpful GRE tutor like Oliver today!