GRE Prep Courses in Manchester (England)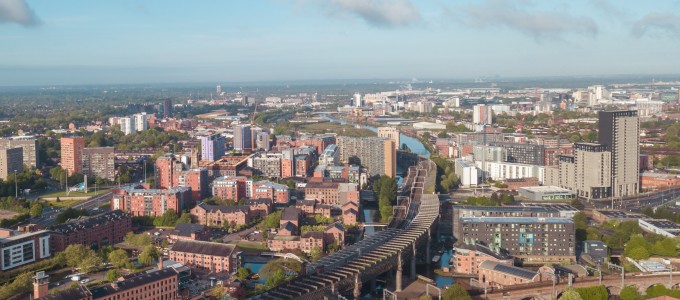 The Graduate Record Examination, or GRE, is designed to help students who are interested in attending graduate school with their applications and impressing the admissions committees of their respective choice of academic institution. Students may feel that some form of personalized assistance is what is required to help them with the process of learning the material covered on the GRE. Students in Manchester looking for some form of personalized assistance for the GRE exam should look to Manhattan Review for the best study options in the Manchester area. Manhattan Review has been helping students in and out of Manchester since 1999 with GRE preparation and offers a wide variety of options for a course of study. Students who choose to work with Manhattan Review for the GRE are able to utilize group courses, private tutoring, and practice exams in any combination that they see fit to ensure the best possible fit for their study needs.
Manhattan Review offers students who are preparing for the GRE a wide variety of benefits designed to help them get the most out of their preparation for the day of the test. Manhattan Review's group courses and private tutoring both feature instructors with many years of experience, and allow for students to work either in-person or online depending on what they feel would be the best for learning the material in a well-rounded fashion. Manhattan Review also offers practice tests and study curriculums that are updated annually to reflect the exam's most recent incarnation, and Manhattan Review's private tutors can customize their lesson plans as necessary to fit the needs of their students, helping them to deliver a more well-rounded performance on the day of the exam. Students who work with one of Manhattan Review's in-person private tutors are able to utilize any mutually convenient location in the Manchester area for their studies.
Students who have worked with Manhattan Review for the process of learning the material that is covered on the GRE and other standardized tests have been able to develop a stronger understanding of the material, which has led to them being able to turn in a stronger and better performance on the day of the test. Students who have worked with Manhattan Review for their GRE preparation and subsequently improved their score have managed to gain admission into a wide variety of schools in and out of the Manchester area, such as Harvard, Yale, Stanford, Princeton, Brown, Vassar, Columbia, Oxford, Cambridge, University of Manchester, University of Chicago, and many others. Students have also translated their academic backgrounds at these schools into a wide variety of careers, such as at Manchester-based companies like PepsiCo and Eversource Energy. Call or email an academic program advisor today to learn more about GRE preparation.

Bill put in a lot of outside hours preparing for class and answering questions throughout the week. He really tried his hardest to help us reach our goals. I really really appreciated how dedicated he was to helping us.
- Cheng (This student did GRE tutoring)
Manchester
Phone: +44 161 884 0149

Primary Course Venue:

Manhattan Review GMAT GRE TOEFL
Prep & Admissions Consulting
Suite 10, 111 Piccadilly
Manchester M1 2HX, England

NOTE: We do NOT typically have staff at the venue, so email us before visiting the venue.
Meet a Manchester GRE Tutor: John L.
John L. has been helping students with standardized tests such as the GRE in a variety of different contexts, including as both a group course instructor and as a private tutor with Manhattan Review, since his time studying at the University of Manchester. He began helping students with the GRE after he took the exam for himself to attend graduate school.
John's methods for helping his students to learn the material that is covered on the GRE are designed to help students relate the material that is covered on the exam to the material that they will be studying in graduate school, helping to make it more advantageous for the students. In his spare time, he likes to attend concerts in Manchester's music scene.